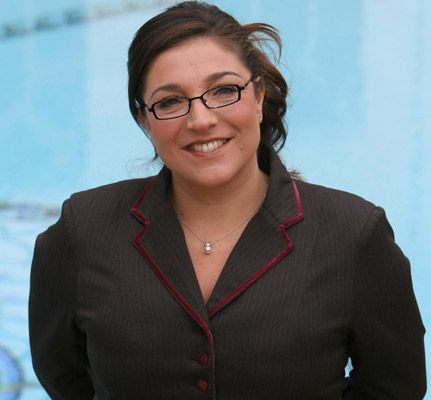 Supernanny Joe Frost
is ready to step away from her job trying to help dysfunctional families limit the psychological damage their chaotic lifestyles take on their children. She told the NY Post that she's ready to "hang up her cape" and spend some time hopefully working out a family of her own. She's been living out of hotels for years and is single at 39.
'Supernanny" Jo Frost is putting her long-running show in permanent time out.

British TV star says that this is her final season — because she would like to start a family of her own.

"I have decided to hang up my cape," she told The Post this week. "It was a very conscious decision, through much reflection. But I need to create more balance in my life."

The 39-year-old kid whisperer has been living out of a suitcase since she began in 2004 traveling in Britain and America, defusing temper tantrums.

Though she's now worth tens of millions (the show has spin-offs in 47 countries), Frost hasn't found time to buy a home of her own. She still bunks with her dad during trips home to the UK, she says sheepishly.

Having children "is not an option when you are traveling and working 46 weeks out of the year," says Frost, who is single and currently without a boyfriend.

"Proper balance will allow me to date and have a relationship and look at my own future of having a family."

"I am definitely excited about dating and being in a committed relationship. That is all exciting stuff for me around the corner."

For the past six years, Frost — who became the Supernanny by responding to an open casting call — has been a textbook workaholic.

What began as a pop-culture punch line — "the naughty step" has become a lifesaver for families with out-of-control kids — has evolved into a carefully managed brand.

In addition to working with 115 families over the life of the show, she's written three bestsellers (a fourth book focusing on toddlers is due next year) and toured two continents delivering seminars to thousands of harried parents.

"I am passionate about my work," Frost says. And that won't change, even with the end of "Supernanny."

"I will certainly not be giving up what my public service is to America and the world," she insists. Frost is developing several new TV projects and says there is "much interest" in bringing her current UK series, "Extreme Parental Guidance," here.

"I don't think you will be seeing less of me," she says. "I just think it will be a different way that you see me."
[From
The NY Post
]
Of course she says she wants to take time off and focus on her home life, that's what a lot of people say when they resign. Usually there's some catalyst for it though, like the last straw was a fight with your boss over some mismanaged project. It could be something like a dispute she's having with producers. It's just my nature to dig for the dirt, though, and she could simply be burned out from working constantly.
So was it the cumulative effect of working with all those families that got to Frost along with the traveling, or was one terrible family in particular that drove her to quit? We will ever get to see that episode and will it be obvious that this one family finally broke Frost's steely resolve? Dealing with any of those families for one day would make me so stressed. Frost has a real knack for staying level-headed while developing systems to help families run smoothly.
One thing I learned from reading
Frost's wikipedia entry
is that she has no training in child development or child psychology and doesn't even have an undergraduate degree! She does an excellent job though and she will be missed. She helped so many families on screen and off and I hope we'll be seeing her in other endeavors. Maybe she'll be introducing us to her own kids.
Photos via
RealityTVMagazine