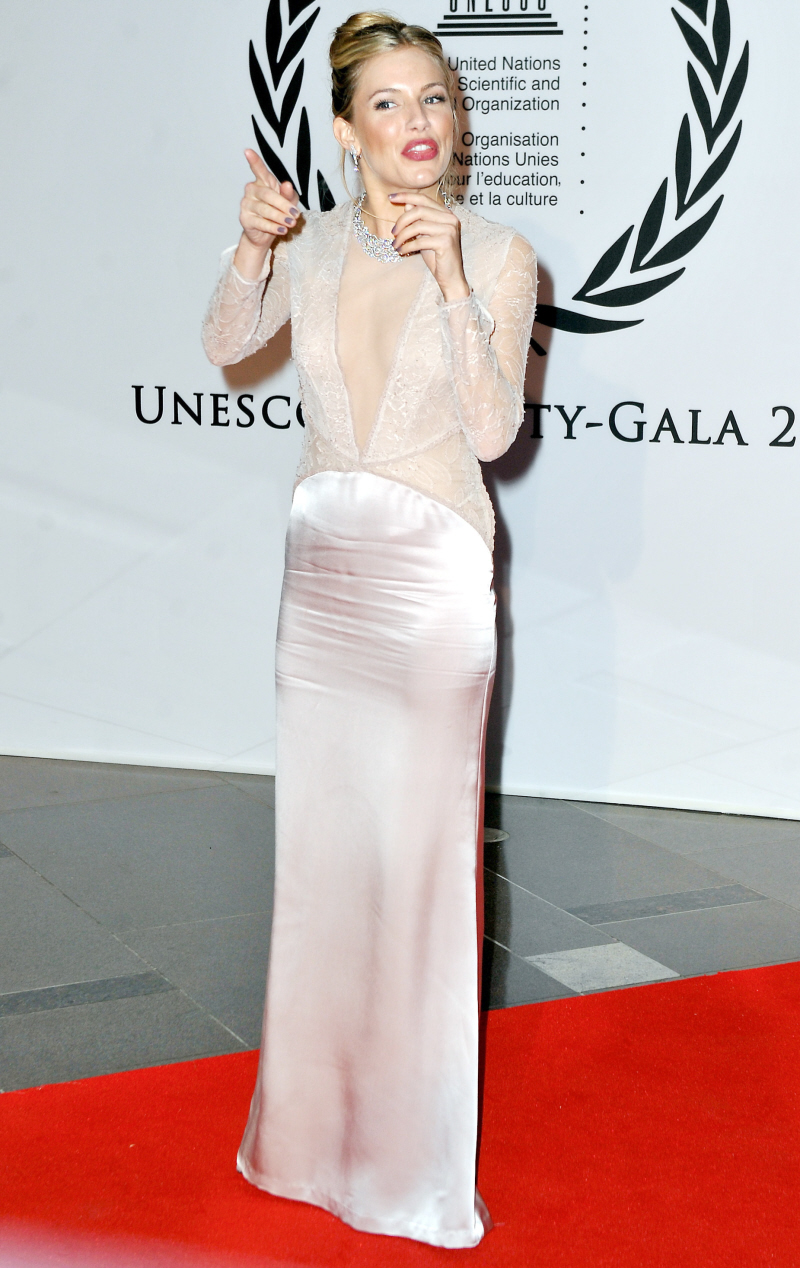 God, I really, really hate Sienna Miller's dress. She wore this cream/champagne gown from
the Stella McCartney Pre-Fall 2010 collection
to an UNESCO gala in Germany over the weekend, and I'm finding it so unflattering. I've said before that I don't really care for Sienna's fashion most of the time, and I've never really understood why she's considered a style icon, but usually her choices are much more flattering than this. It just ages her - she looks like a contemporary to Joan Collins! The gown veers to the 1980s too, and not in a trendy way. In a
"let's throw on a high-neckline sparkly gown and toss on some paste jewels and pop pills until we pass out"
kind of way. Anyway, the event was for UNESCO's Education for Children in Need, so at least it was a good cause?
She's usually the pin-up for boho chic, but Sienna Miller cut a far more sophisticated figure on the red carpet today. The actress opted for a old Hollywood glamour look as she attended the UNESCO Charity-Gala 2010 at the Maritim Hotel in Dusseldorf, Germany. And in her champagne-coloured floor-length dress and elaborate yet subtle jewellery, Sienna pulled the vintage look off perfectly.

The 28-year-old also had her hair tied up into a chic bun, instead of letting it hang in loose waves as she usually prefers.

Sienna was working the red carpet at the event as she supported Donatella Versace in raising funds for UNESCO's Education for Children in Need program.
[From
The Daily Mail
]
Except it wasn't vintage! It was a new Stella McCartney dress and Sienna looks like a 50-something divorcee circa 1985! Beyond the dress, though… I do have to admit, Sienna is not aging very well. Too much liquor and cigarettes and sunbathing with no sunscreen.
One last thing: Donatella Versace was at the event too… and this photo is making my life. If I was one of these children's parents, I would be terrified.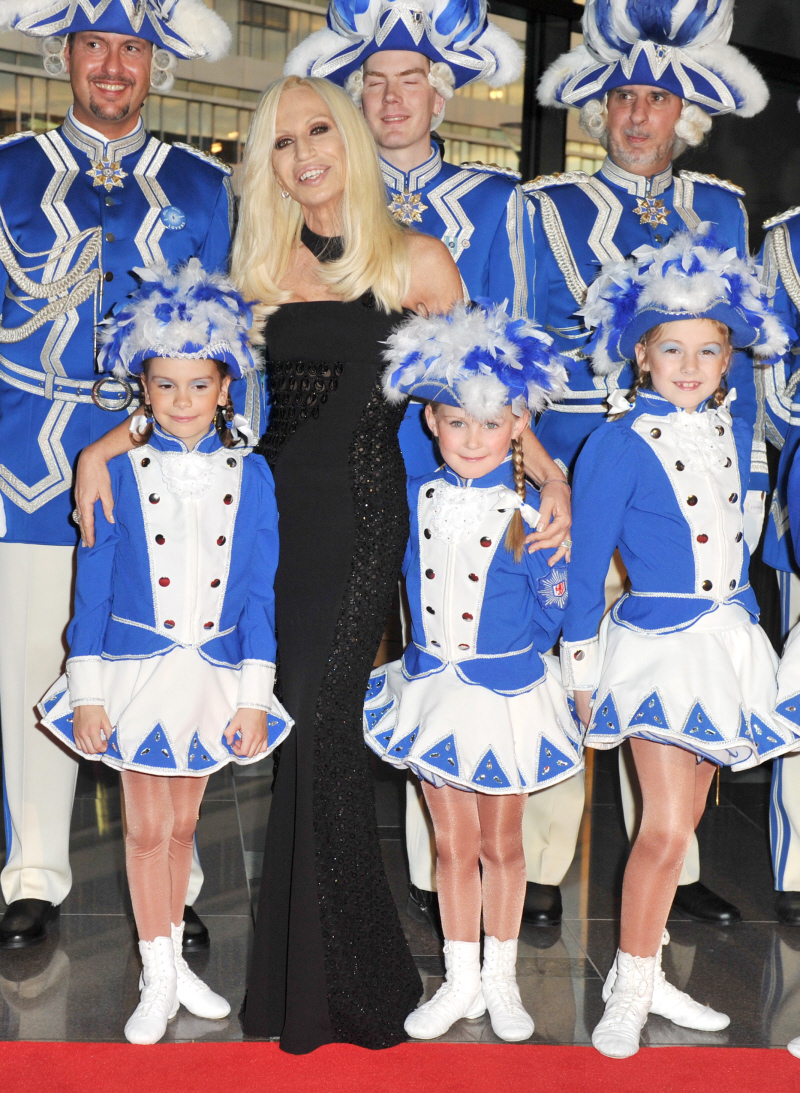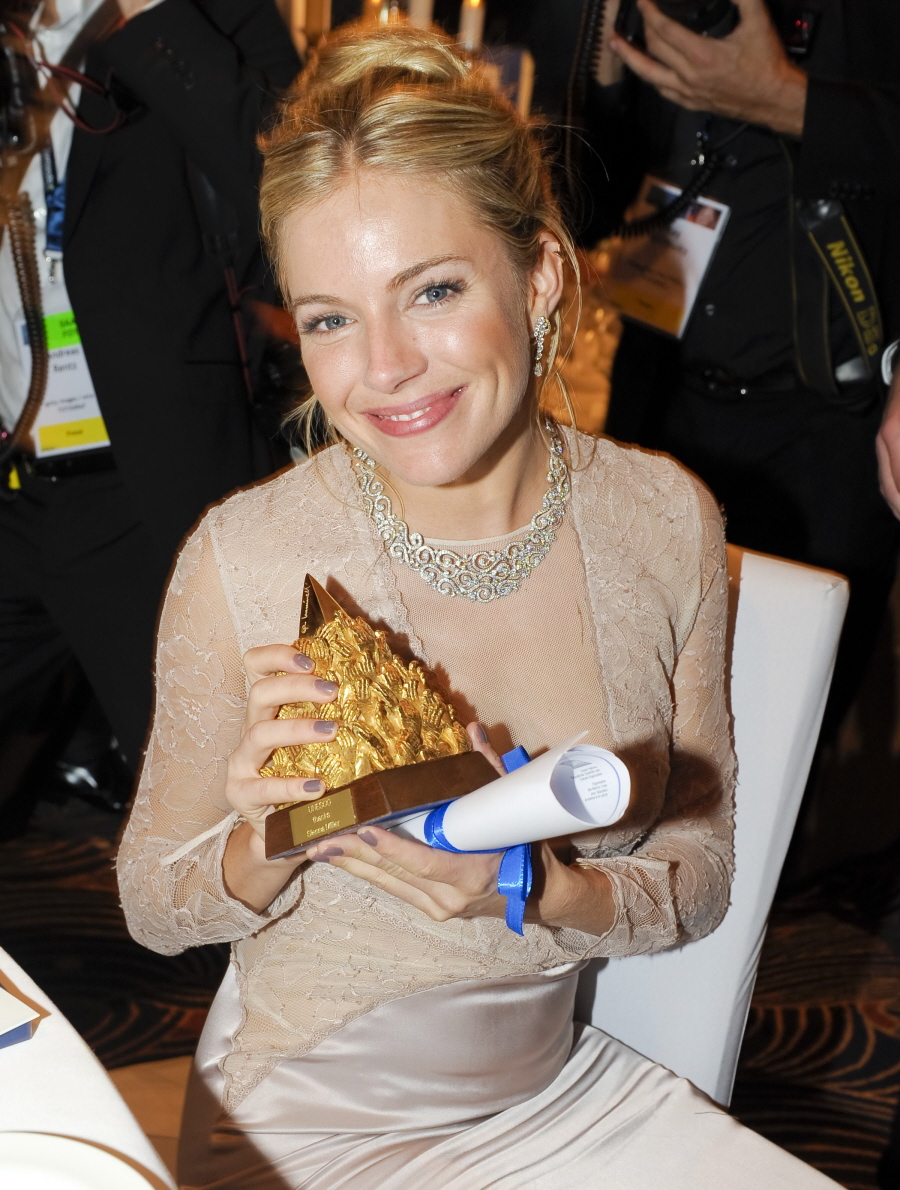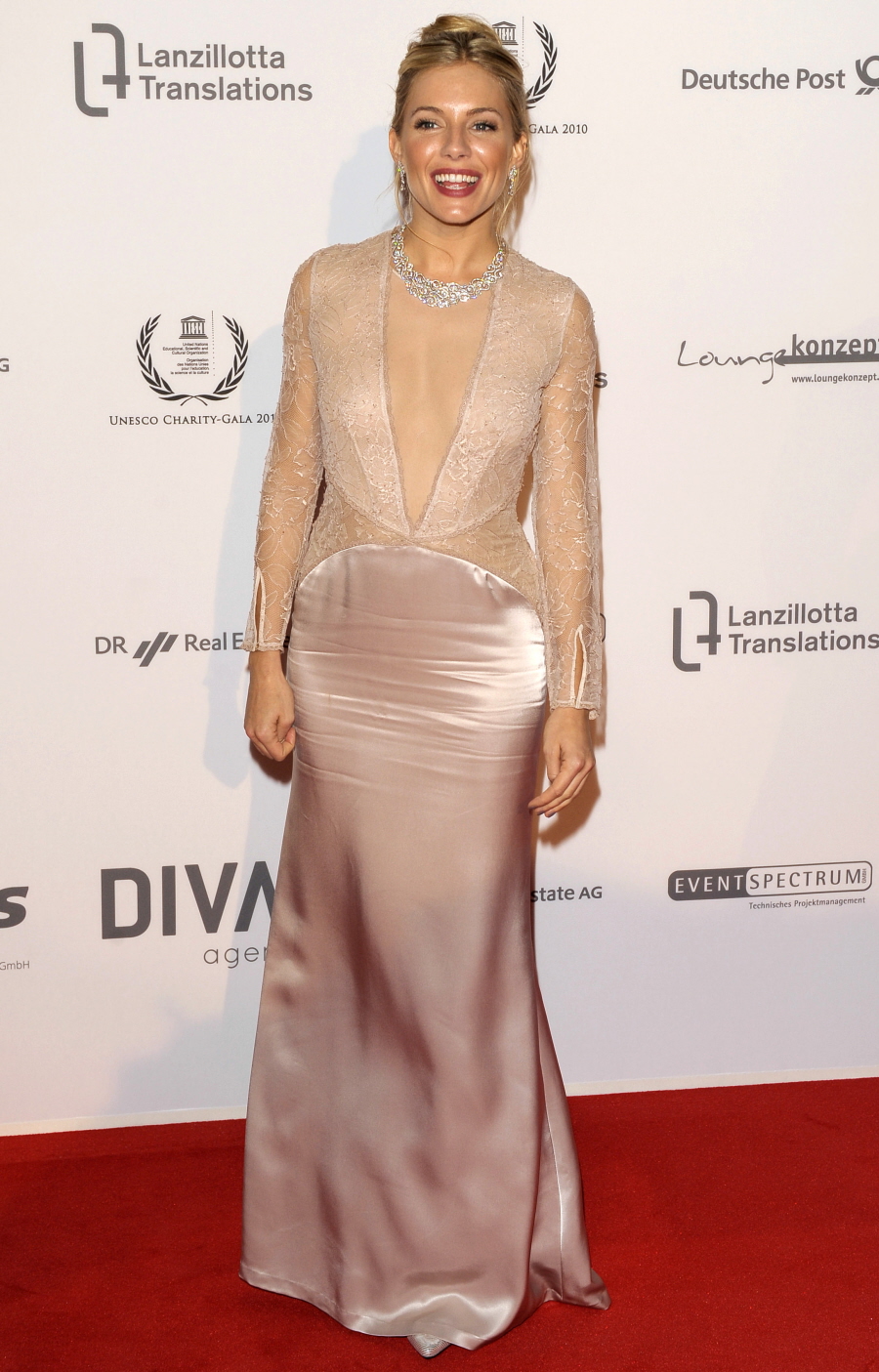 Photos courtesy of Fame & WENN.