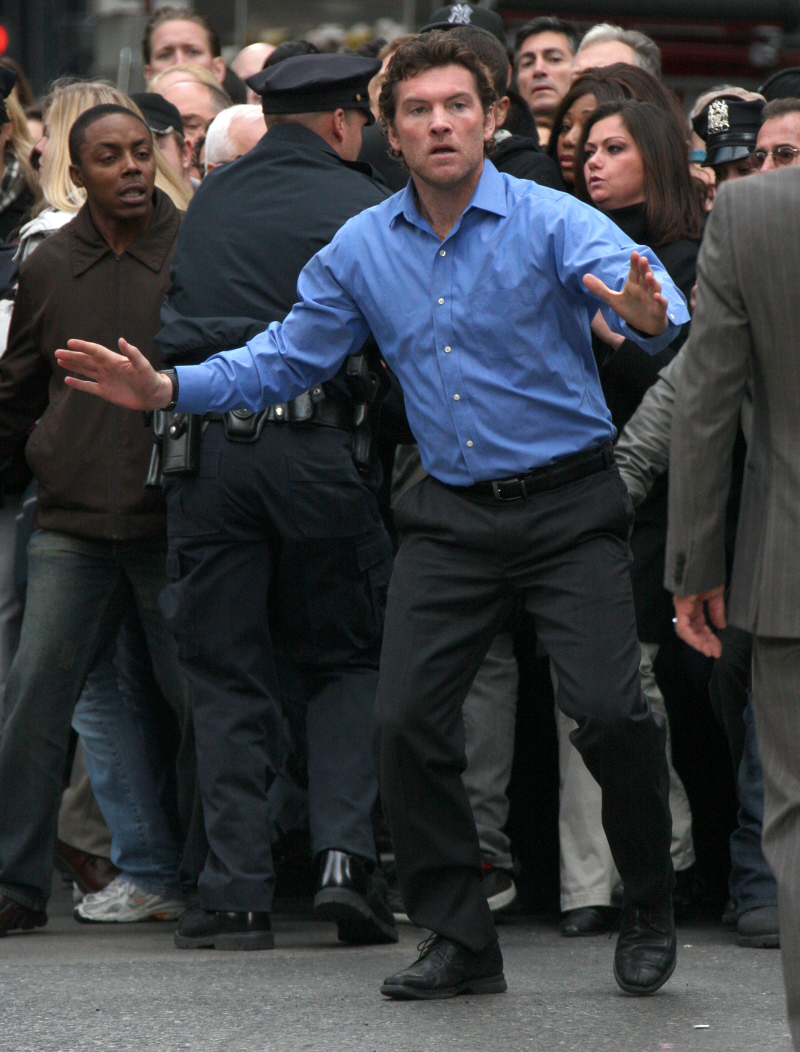 These are some newer photos of
Sam Worthington
working on
Man on a Ledge
over the weekend. I'm bringing them to you because I know you bitches love some Worthington. Especially CB - I offered these to CB, and she was all "meh". Honestly, though, Sam's styling for this film is really working for me. While I once thought he was a dumb, short meathead, I'm now seeing the hotness. After all, I'm going to need someone to replacement-crush on after Gerard Butler leaves the douche building with John Mayer.
Also in these photos (and in the film): Ed Harris and Kyra Sedgwick (in Uggs!). Can I just have a word about my Kyra Love? She's awesome.
The Closer
is awesome. I love her so much, and I love that she's doing smaller film roles in between shooting
The Closer
. She can act her ass off, and I love that she's had this whole second-career resurgence in her 40s with
The Closer
. I wonder what Kyra thinks of Sam? If she thinks he's a meathead too, I'll love her forever.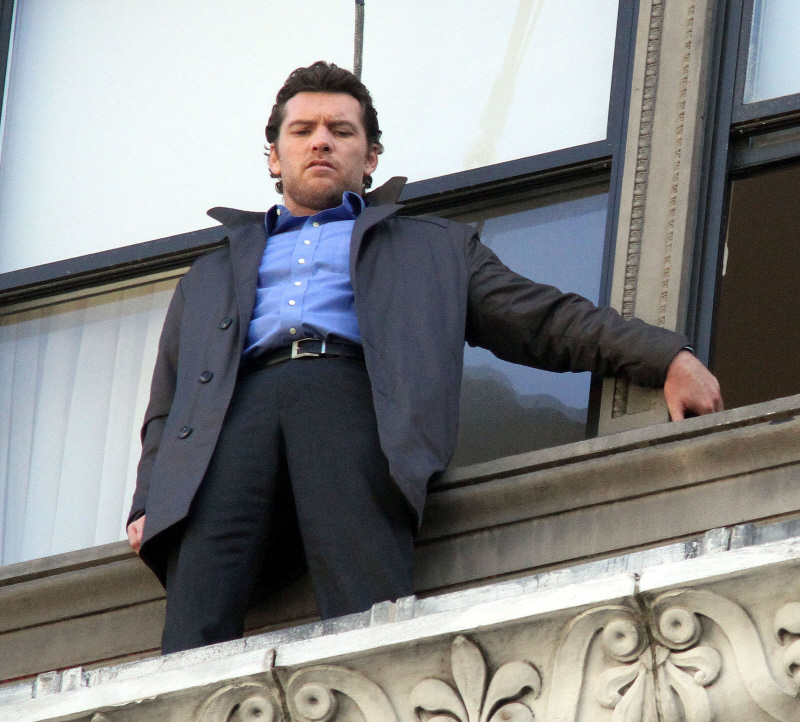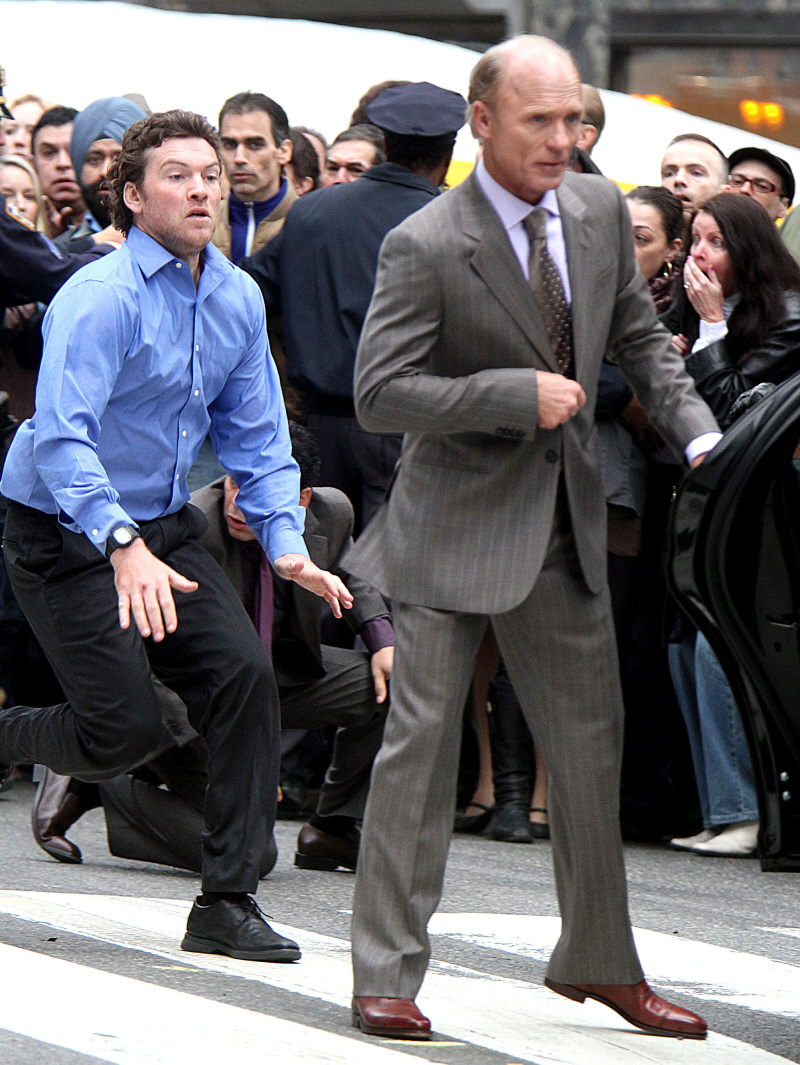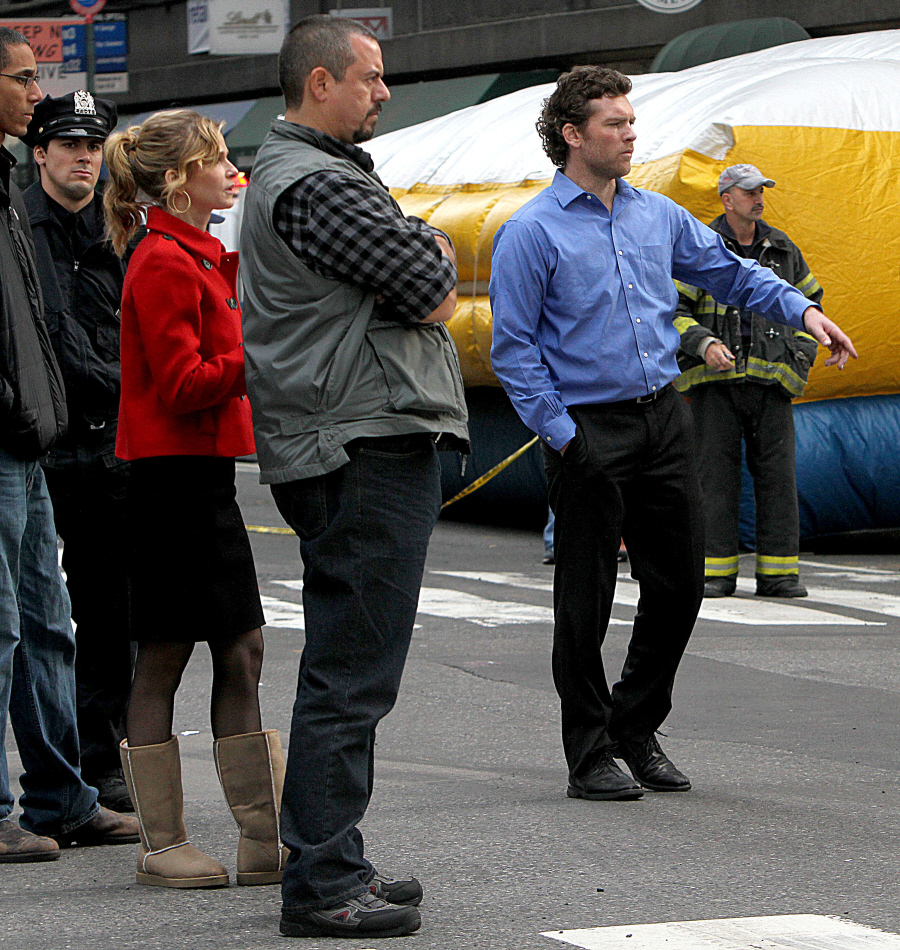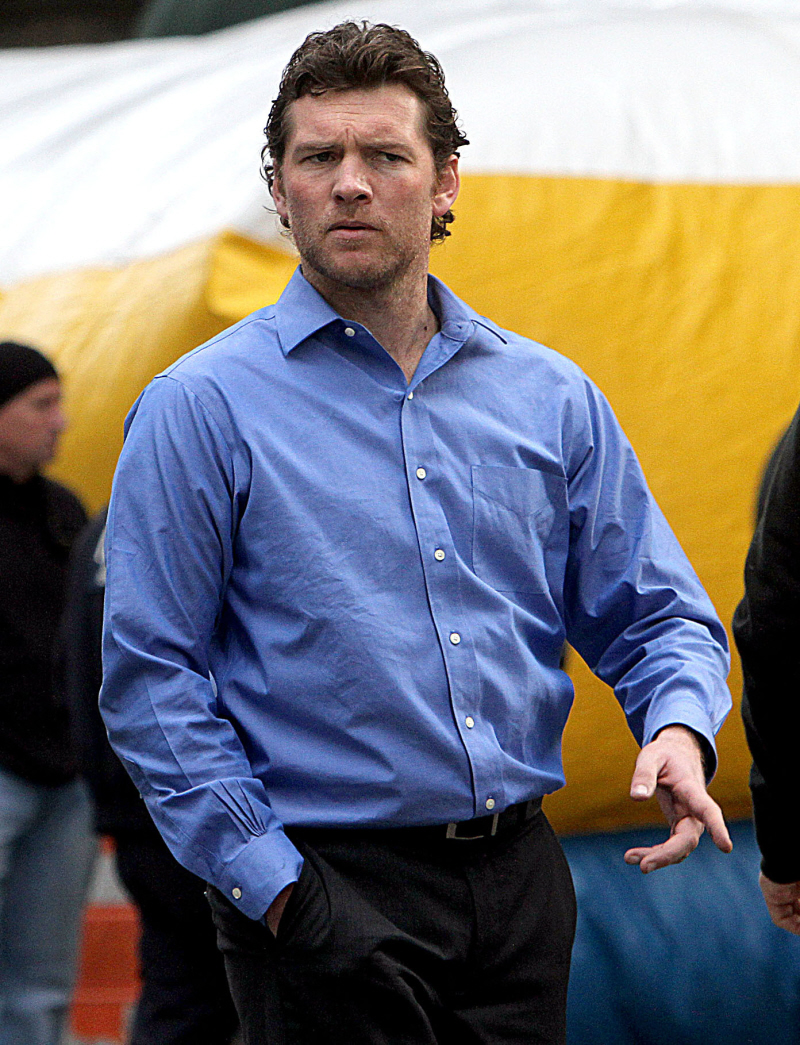 Photos courtesy of WENN.