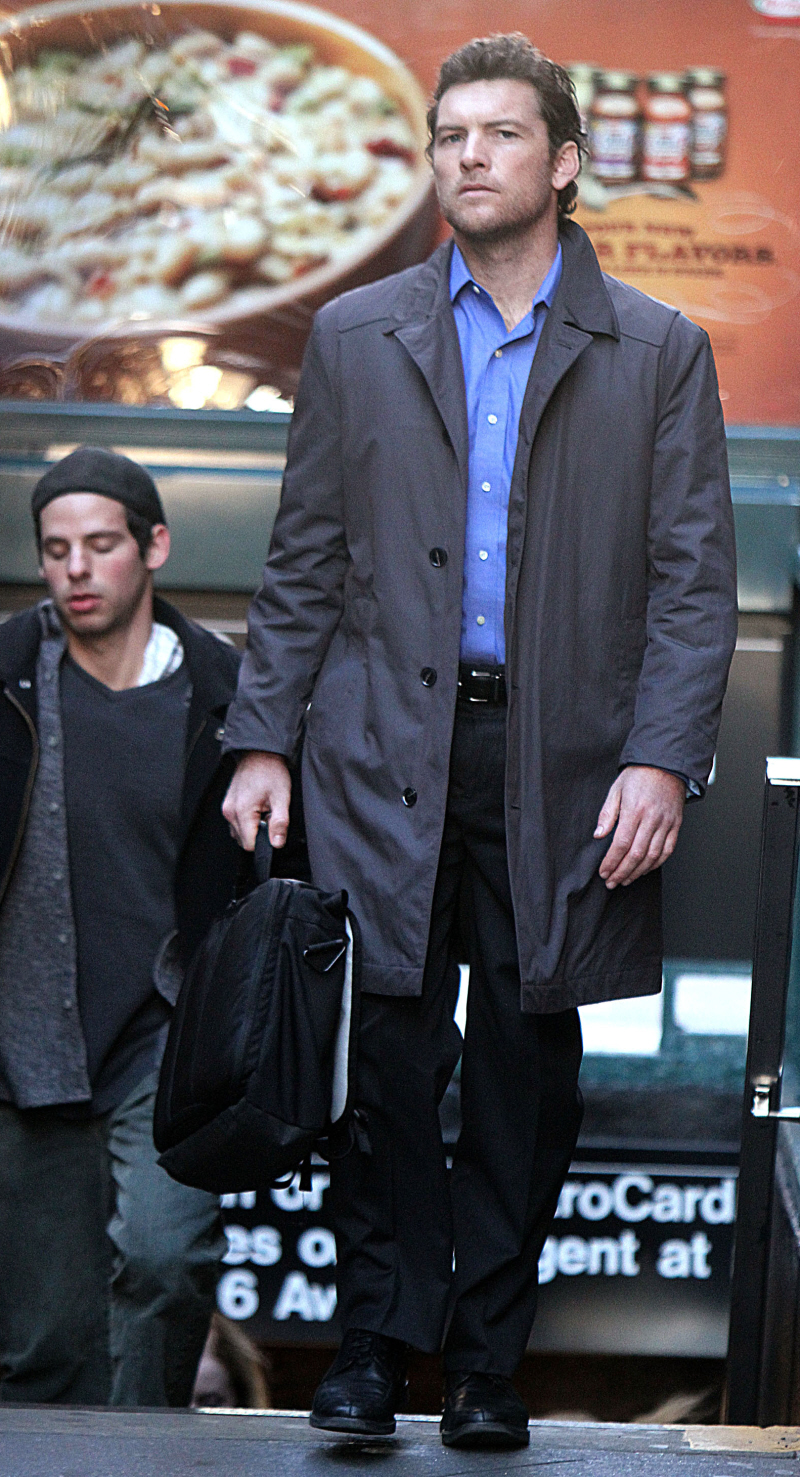 Sam Worthington is one of CB's crushes. I hesitate to call Sam one of her "forever dongs" just because I think Matt Damon's dong is The One. But CB definitely has a problem, and that problem is thinking Sam Worthington is some kind of hot piece of man meat. Should I make fun of her for this crush? Gently tease her, perhaps? I wish I could, but girls who get turned on by Gerard Butler's moobs 'n mullet have no right to cast aspersions on ANYONE (
"People who worship at the altar of Butler dong shouldn't throw stones."
) Plus, there are a couple of things about Sam that I actually think are okay.
Take these photos are of Sam filming his new film,
Man on a Ledge
. Shockingly, Sam does not have to wear a loincloth, carry a sword, or be dependent on CGI for this role. He's playing a normal guy, wearing normal, modern clothes. And it's not bad, is it? He actually looks rather nice and attractive… accessible, even. In these photos, you can't even tell how short he is. And I'll give Sam credit - he has that movie star ability, where his face really changes in different lights and different angles. Like Blanchett, or Meryl Streep. In one angle, he's a normal guy. In another angle, with a different light, he's gorgeous. In yet another light, he looks like a Neanderthal.
In case anyone is interested in the plot of
Man on a Ledge
, Cinema Blend summarizes:
Worthington stars in the film as a cop threatening to take his own life, with Anthony Mackie as his partner, Jamie Bell as his bank robber brother executing a heist across the street, Elizabeth Banks as the psychologist trying to talk him down, Ed Burns as the rival hostage negotiator challenging her, and recently added Ed Harris as a businessman with some kind of role in Worthington's suicide attempt and Titus Welliver as the detective in charge of the crime scene.
[From
Cinema Blend
]
Hot damn, that's an interesting cast! Anthony Mackie, Ed Burns, Ed Harris and Jamie Bell! Elizabeth Banks is… meh. Just in dramatic roles, I do like her when she does comedy. I'm getting an
Inside Man
vibe from the plot, like there are a lot of moving pieces to the plot, and like it could be an interesting action/drama. We'll see.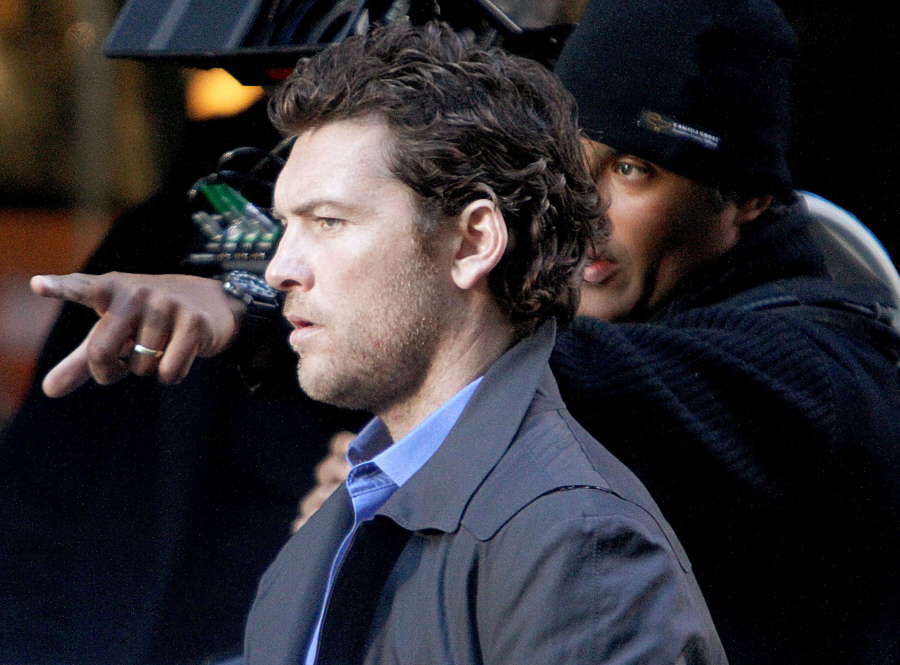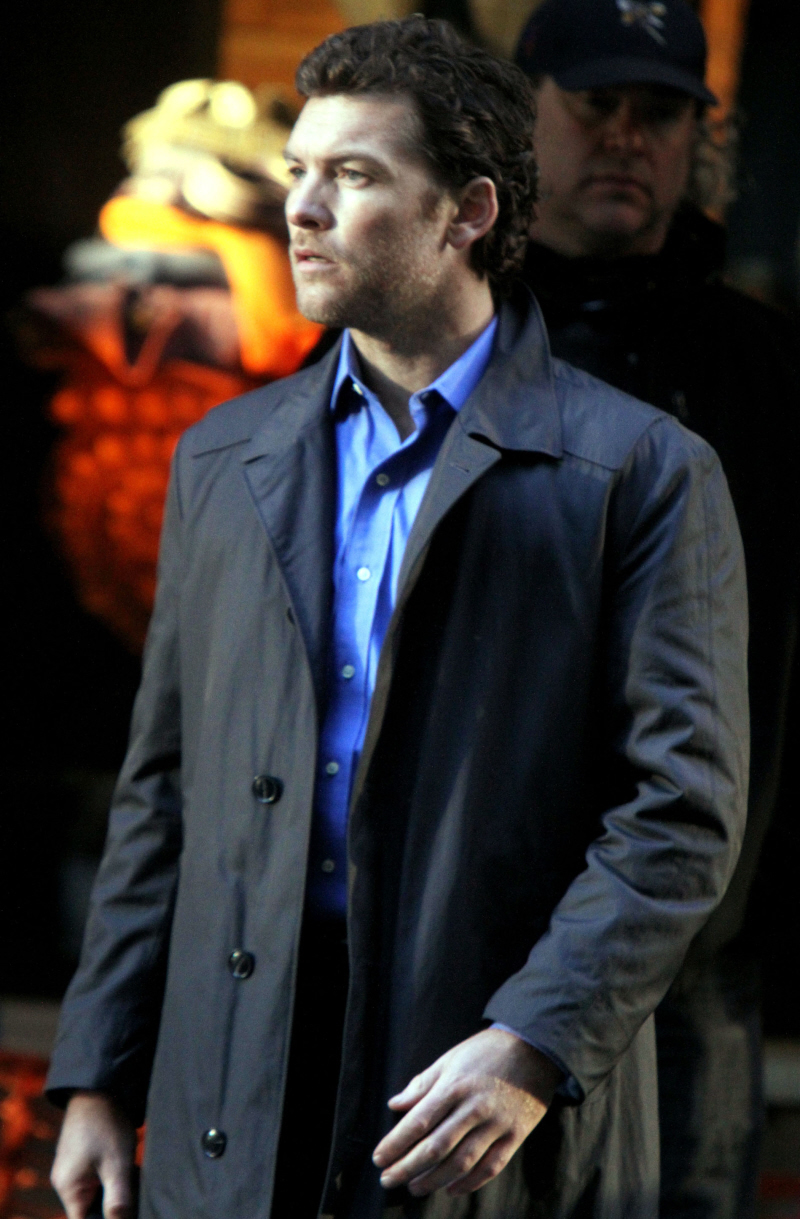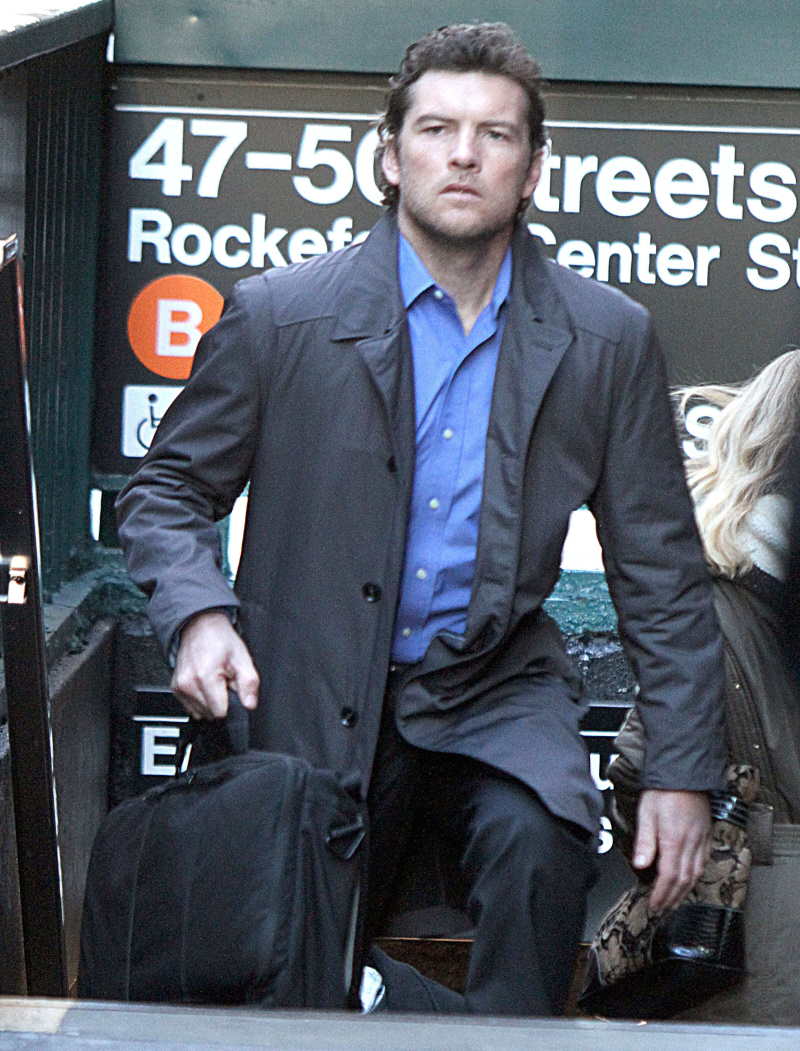 Photos courtesy of WENN