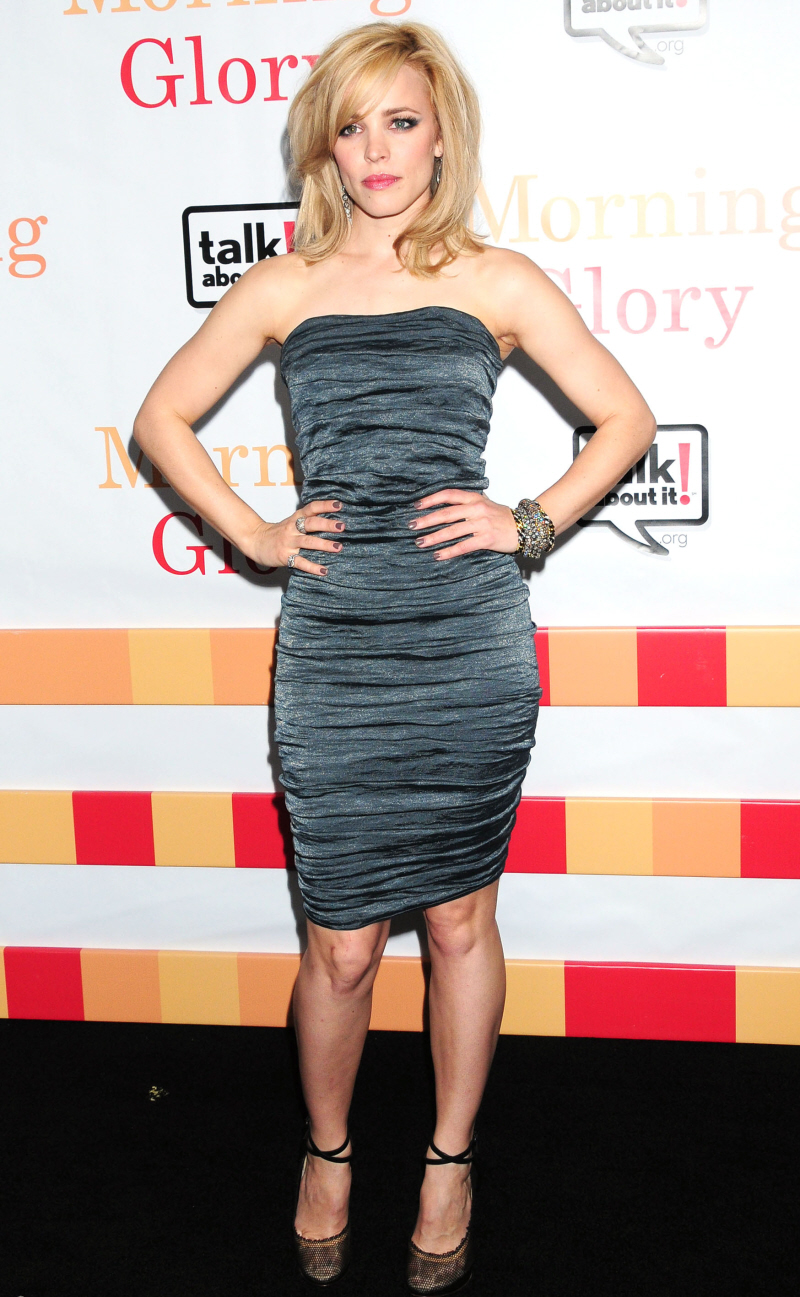 In addition to the European MTV Awards, last night was also the big premiere of
Morning Glory
, the film everybody's mom wants to see. Personally, I've already had to promise my mom that I'd take her to see it, and I doubt I'm the only one. It's going to be epic - Harrison Ford as a curmudgeon, Canada's Sweetheart Rachel McAdams, and Diane Keaton doing her silly best. Now, while I think the trailer looks good, I don't really get how this film is being promoted. If I was in charge (if, if, if), I would be putting the emphasis on Rachel as the Everywoman, the next Julia Roberts/Reese Witherspoon type who can carry a rom-com on her own. I'd also add a dash of Oscar nomination "rumors" for Harrison, because he looks really interesting in this. What I would not do is encourage my leading lady, Rachel, to dress up like some kind of twitchy blonde bombshell. This premiere dress (Lanvin) and styling reeks of "trying too hard" and it makes me not like her. Plus, I just don't care for her as a blonde.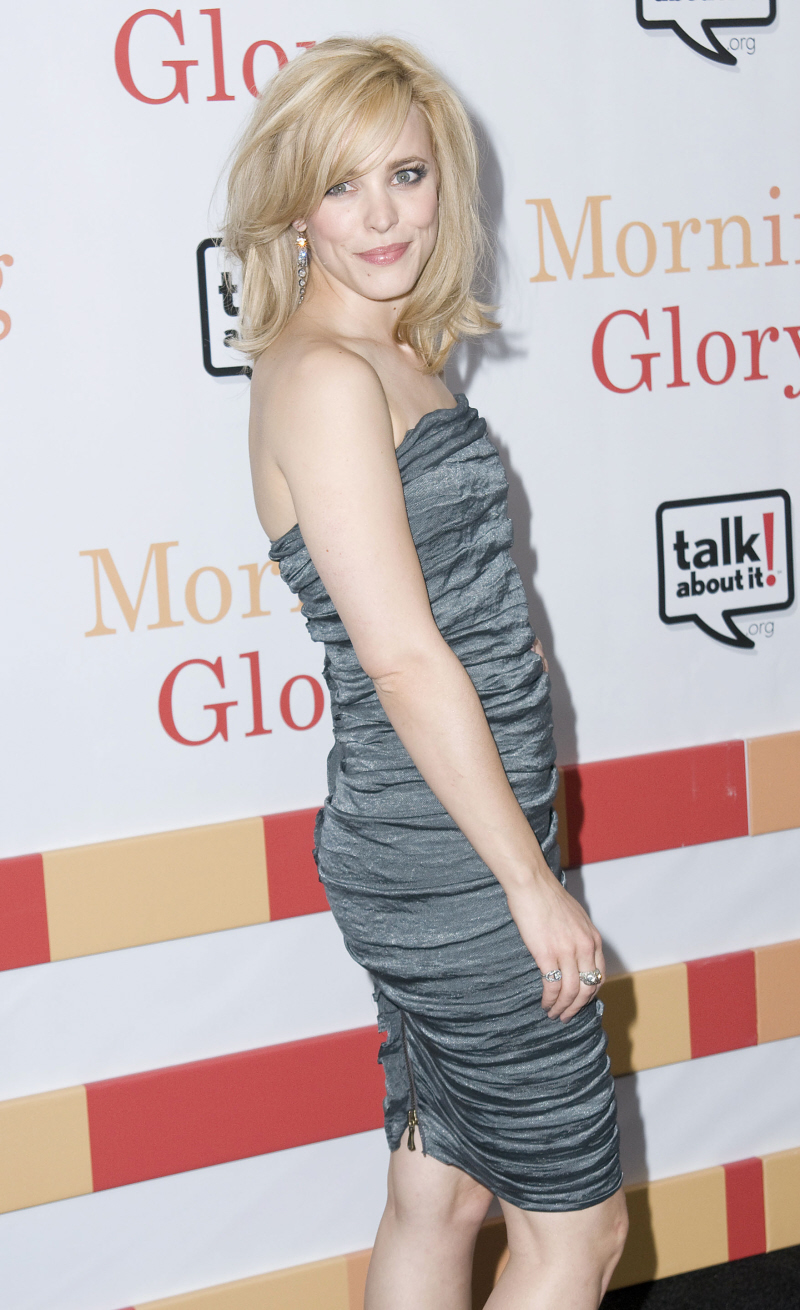 Harrison looked like hell too. I know he's Old and everything, but the hair and the earring… God, Harrison. Just slick back your hair and be the elder statesman that you are.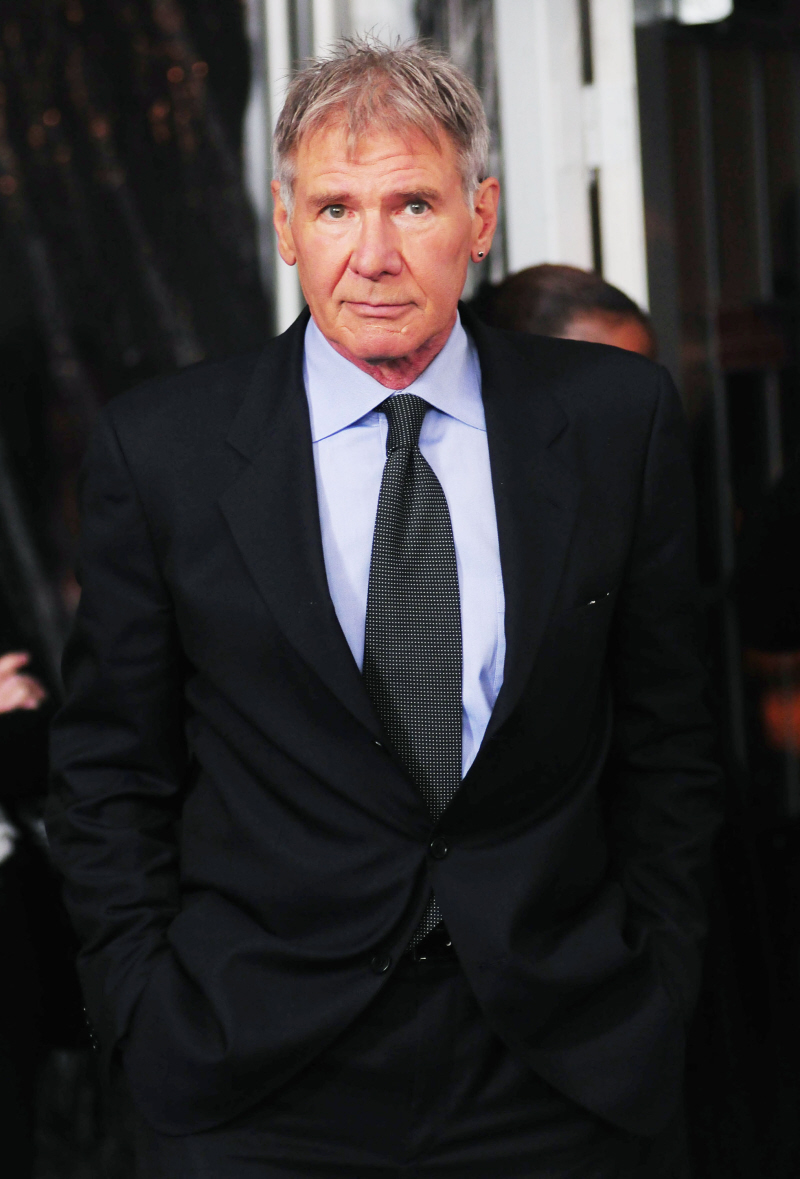 Diane looked cute though: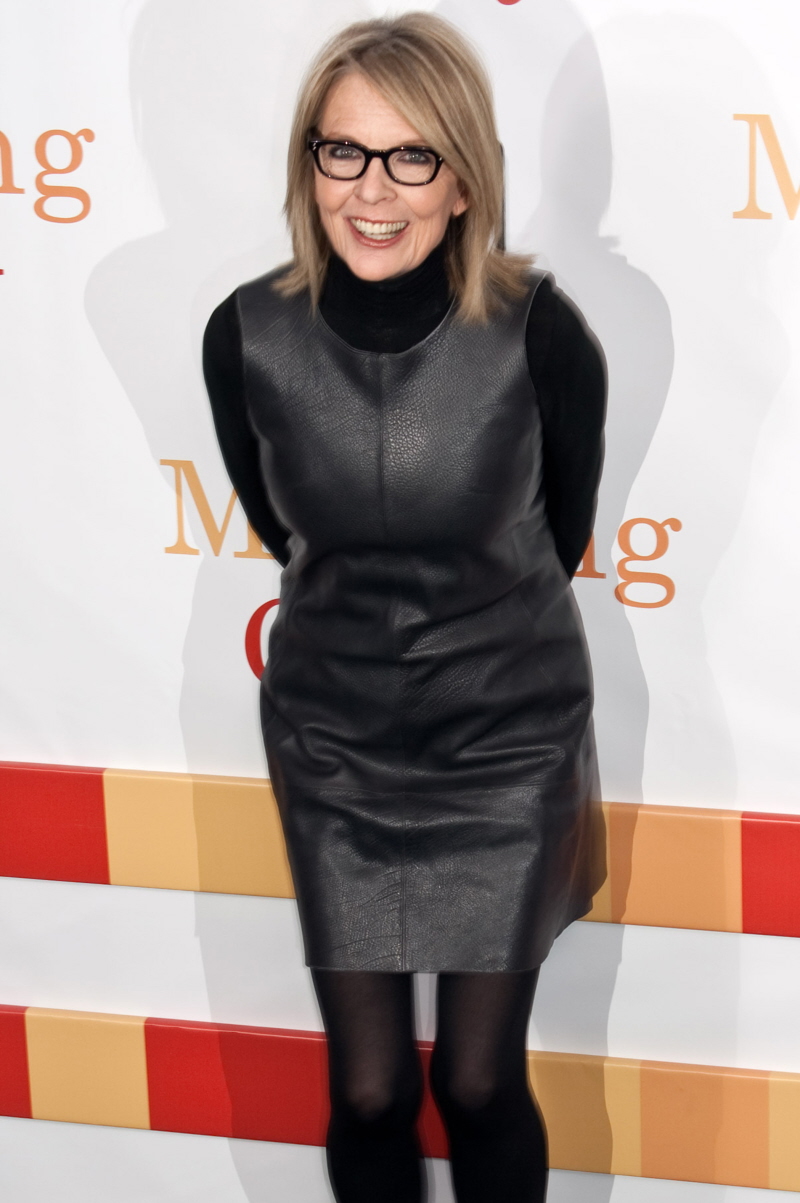 Photos courtesy of WENN & Fame.