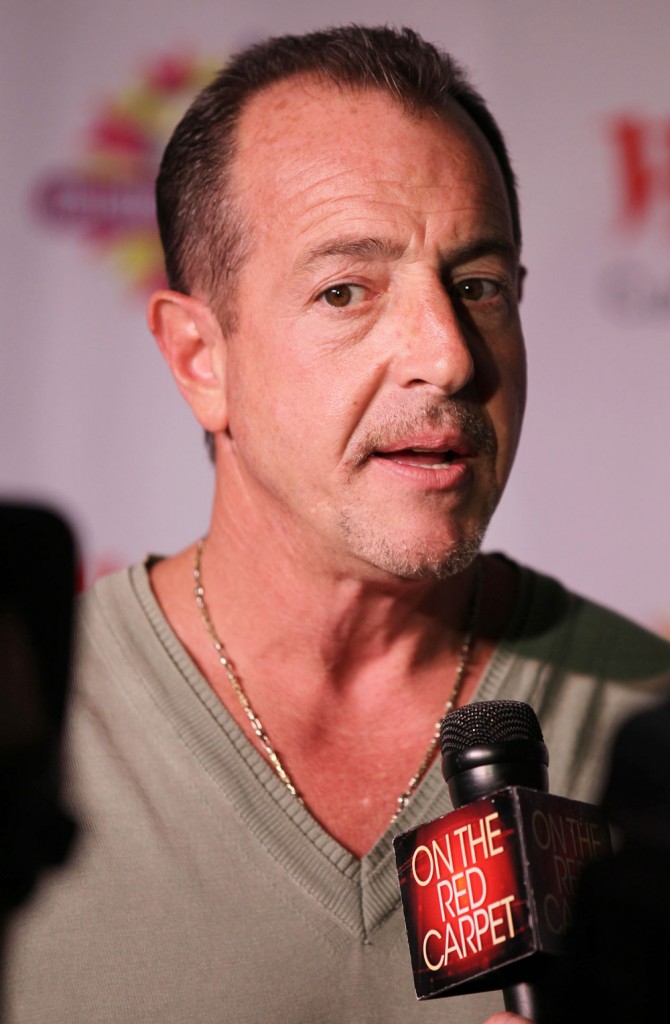 Abusive ex con Michael Lohan has exacted revenge on two of his ex girlfriends by selling nude photos of them to websites. He's similarly sold and released secretly recorded phone calls with those women, with his then-friend Jon Gosselin, and with his daughter Lindsay begging and crying for help. He's done all that in addition to holding various press conferences about Lindsay. So it's more than ripe that Lohan is calling out Demi Lovato's dad for some very benign comments he made about how cute she was as a little girl and how he agrees that the pressure must have gotten to her. Lohan also threatened Demi's dad with bodily harm if he talks about Lindsay at all. I have no idea why he's doing that, and I've gone over Demi's dad's
three
interviews
on
Radar Online
as well as some minor comments he made to
Access Hollywood
and not once does Lindsay's name come up. What the hell?
Demi's dad is battling cancer and just completed two months of treatment in the hospital, so it's pretty despicable that Michael Lohan is threatening to send him there again when he never even mentioned Lindsay. Here's more.
Despite receiving death threats, Demi Lovato's estranged father Patrick Lovato refuses to back down from his controversial comments — blaming the temptations of Hollywood for his Disney star daughter's stint in rehab.

"This is the United States of America, I can talk anytime I want to," Patrick told RadarOnline when asked if Disney's lawyers and Demi's mother, Dianna, had demanded that he stop talking about his daughter's problems.

Patrick's relationship with Demi has been strained since he and Dianna divorced in 1994 and has only gotten worse. Now, Michael Lohan, who has a long track record of talking to the media about his own daughter, is offering advice from one dad to another.

"There are two reasons why I have no respect for people who talk or comment about others," Michael tells me. "First, it's because, in most cases, those individuals are looking from the outside in, and they are passing judgment or commenting on people they know nothing about. The second reason is because they are too cowardly to say it to the person themselves."

And Mr. Lovato better think twice before comparing Demi and Lindsay, Lohan warns.

"I ask Demi Lavato's [sic] father to refrain from making asinine statements about my daughter, or say it to my face himself," Lohan says. "And if so, I will pay for the transportation and his hospital bills
[From
Popeater
]
If anyone can find any statement where Demi Lovato's dad made any reference to Lindsay, please comment with a link. As it is, it just sounds like Michael Lohan is picking on another estranged dad of a famous troubled daughter who is trying to use his past relationship for some cash and press. It's like Lohan think he's cornered the market on that racket and is going to take down anyone who tries to step in. He even sold the
photos
and
story
of his "private" reunion with Lindsay to Radar Online - right after
holding a press conference
saying he wouldn't reveal any more details to the press. Pathetic.
Michael Lohan is shown on 10/19/10 and 10/6/10. Is he back with Kate Major after
abusing her
and
releasing nude photos
of her? Her self esteem must be in the gutter.