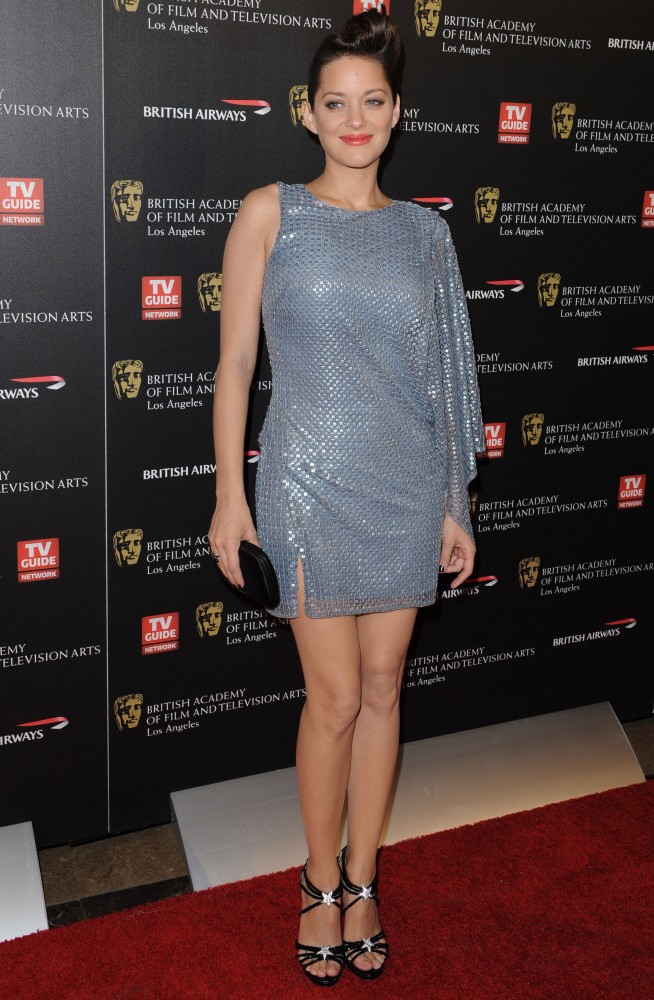 I was looking through photos of this BAFTA/LA event in Los Angeles last night, and instead of becoming obsessed with Carey Mulligan (her outfit was meh), I chanced upon these Marion Cotillard photos from the event. Remember a couple of weeks ago when
Marion had major tittay drama on the red carpet
? Some of us were like
"maybe those are pregnancy boobs."
Well, I'm thinking the same thing again. See: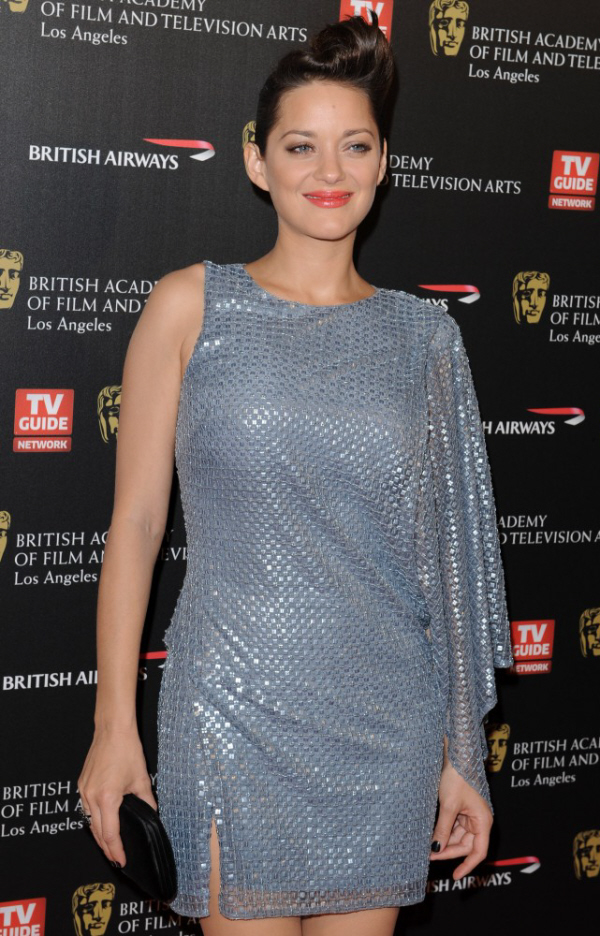 While I'm not really spying a "bump" for Marion in this Elie Saab dress, she does look… fuller. Rounder, in general. Is it just that she eats and she naturally has some nice boobs and full(er) hips, and I just haven't been paying attention? Could be. But I'm still putting Marion on Bump Watch. If she is knocked up, chances are the baby-daddy is Guillaume Canet, Marion's boyfriend since 2007 (and Diane Kruger's ex-husband). Neither has any children thus far.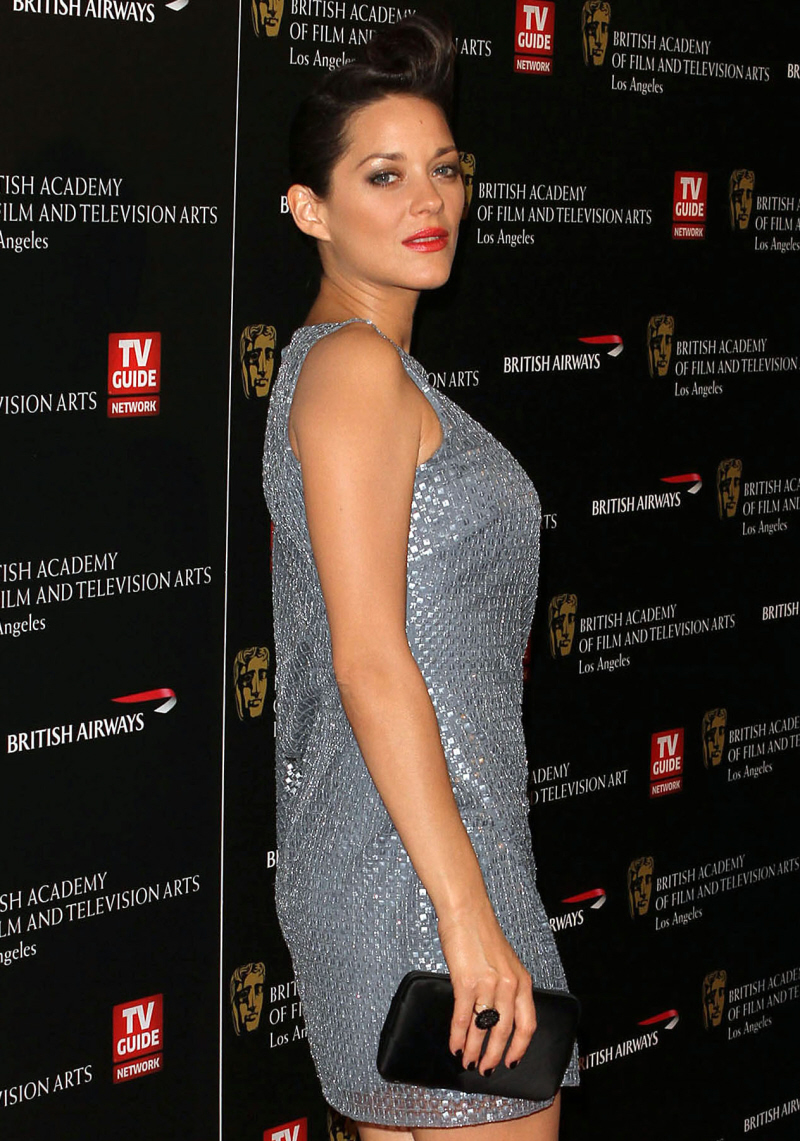 A couple more photos from the event… Carey Mulligan looking "eh" and Michael Sheen with an extremely unconvincing mustache.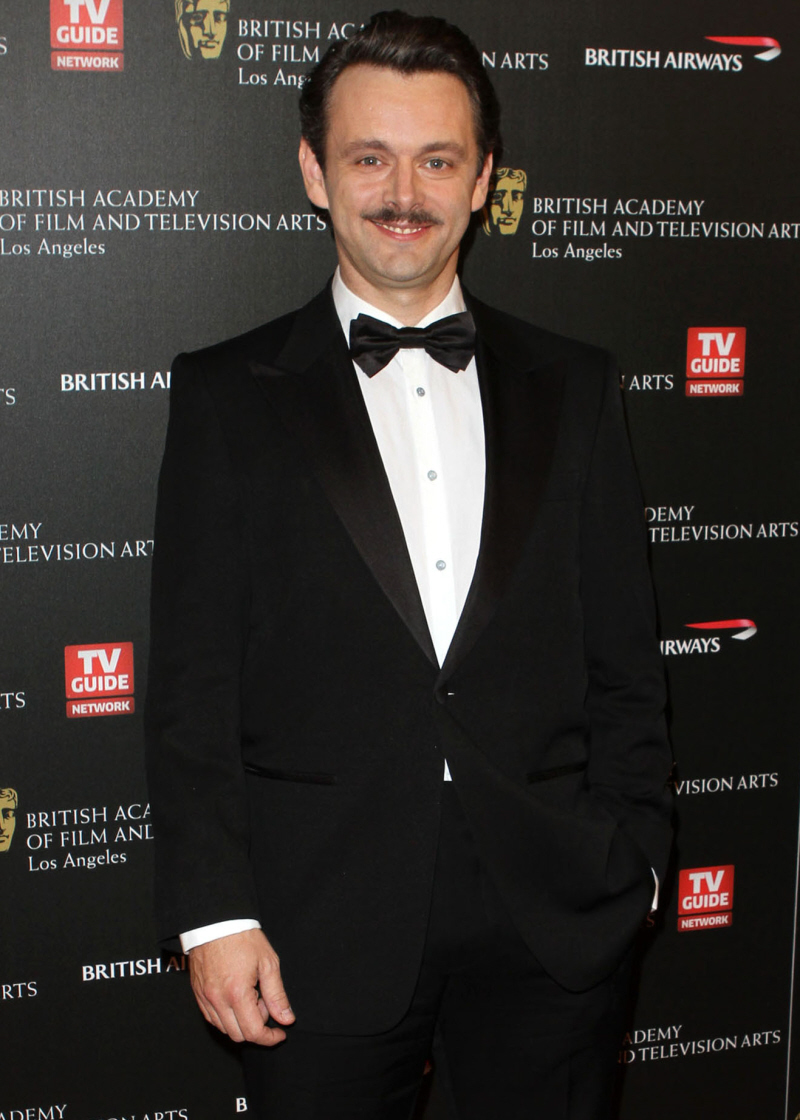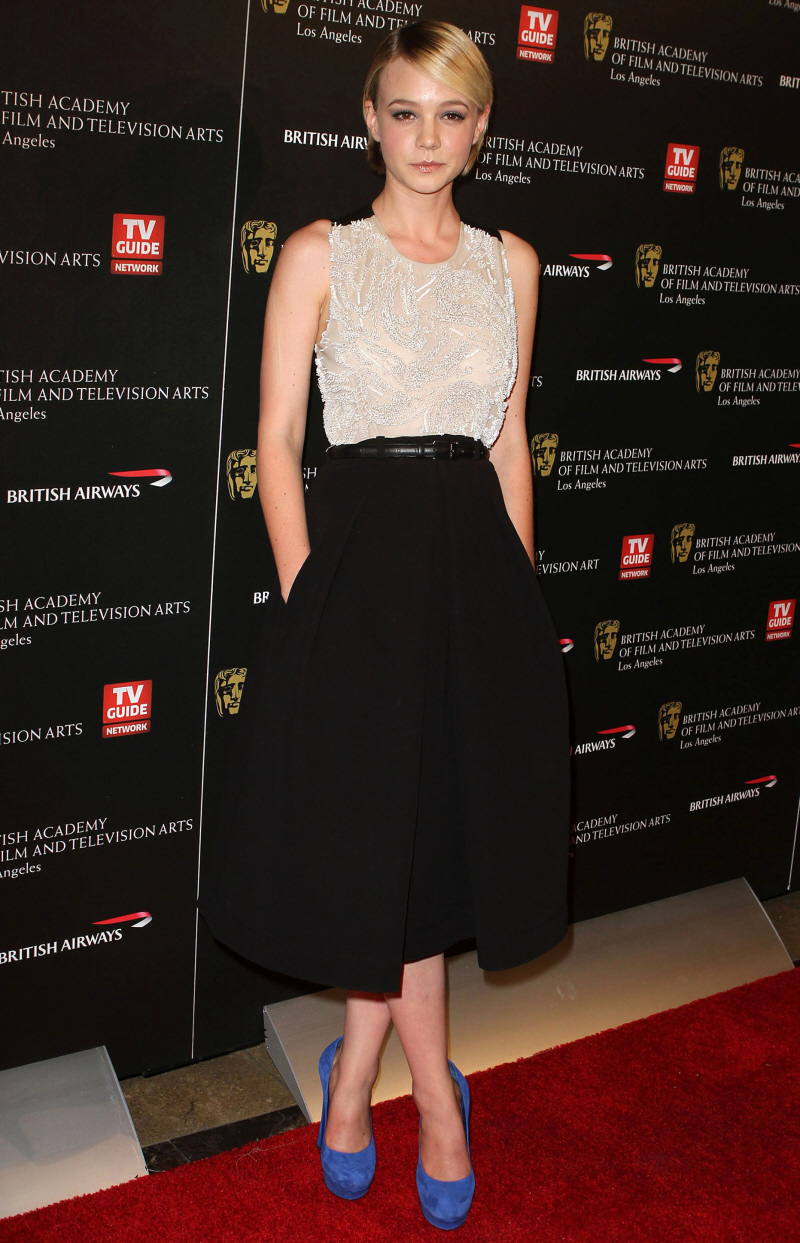 Photos courtesy of WENN &
Bauer-Griffin
.