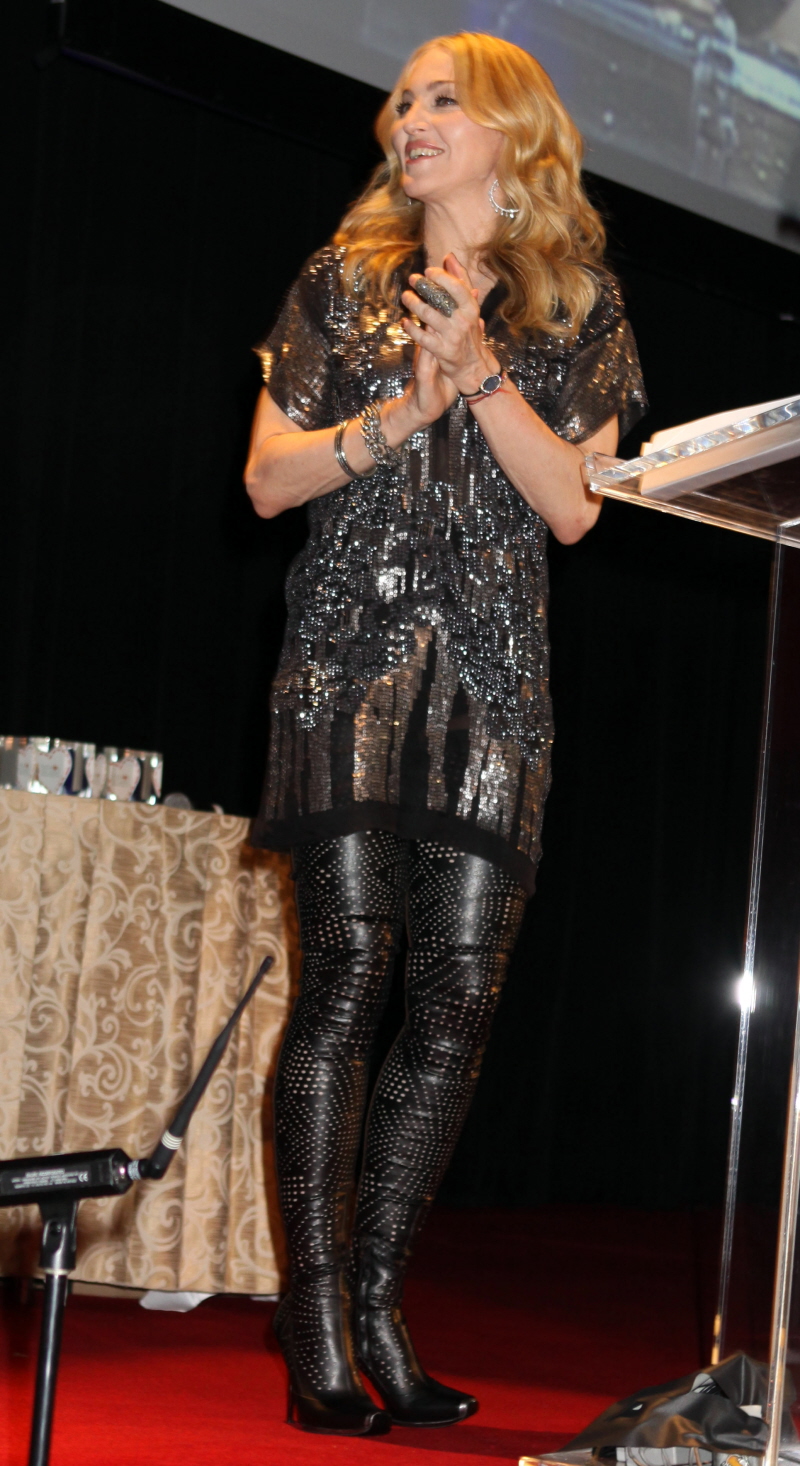 These are new photos of Madonna's appearnace last night at the 5th Annual Fashion Delivers gala in NYC. She was presenting an award to Kenneth Cole or his brother or something - but the bitch didn't wear Cole. She wore these
Stella McCartney perforated boots
that looked vaguely familiar -
because Blake Lively wore them MONTHS ago
. The horror! Madonna not only wearing something from two seasons ago, but something that BLAKE already wore! Gasp.
And yes, they are boots. At one point - with Blake - I thought they were leggings, but they're just thigh-high boots, and I don't think they look comfortable at all. You know they probably leave little welts all over your legs too. Here's a better pic of the boots: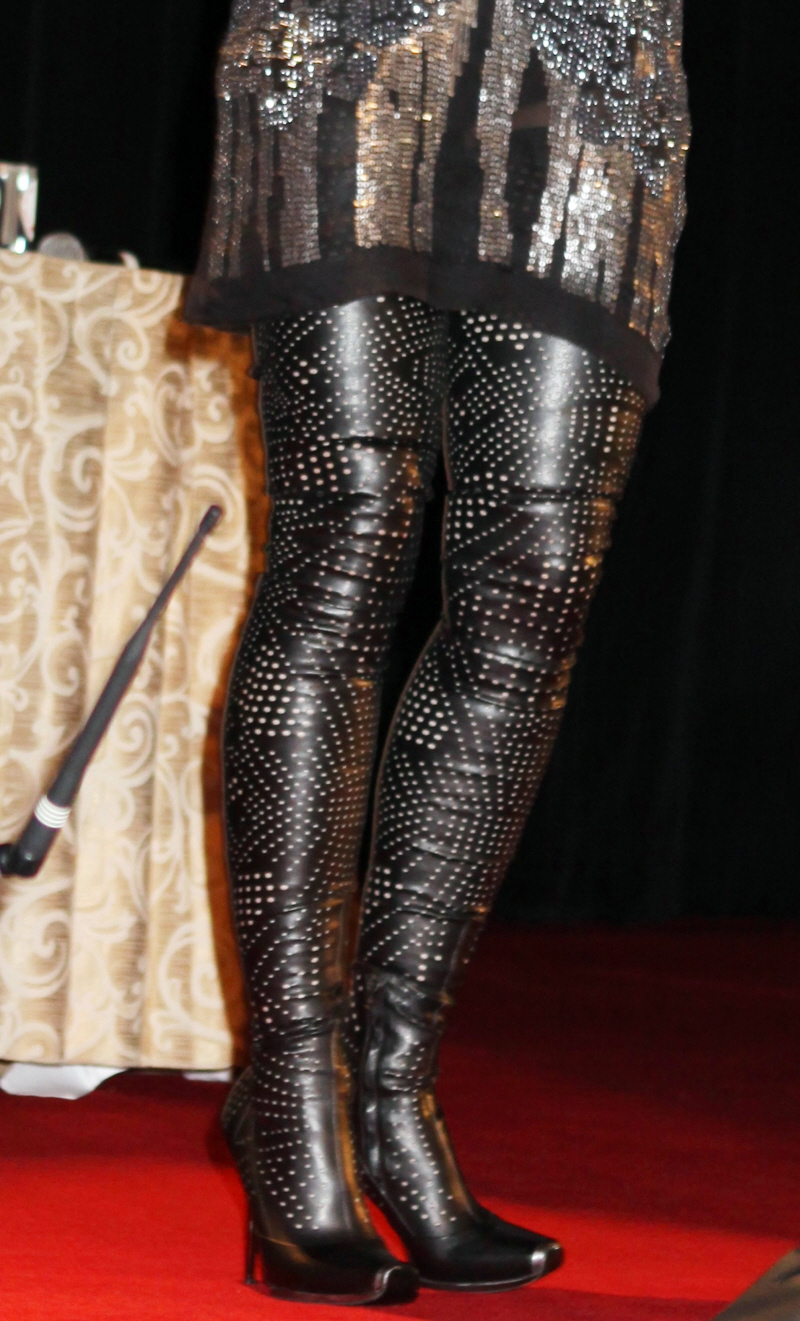 Ugh. At least Madge's face looked better though, right? Except not really. The cutlets have settled in nicely, at long last… and yet her face looks like she's had something new done to it. Or maybe the plastic surgery is just caving in on itself? And I still don't know for sure who designed the dress. Is it Stella too? Could be.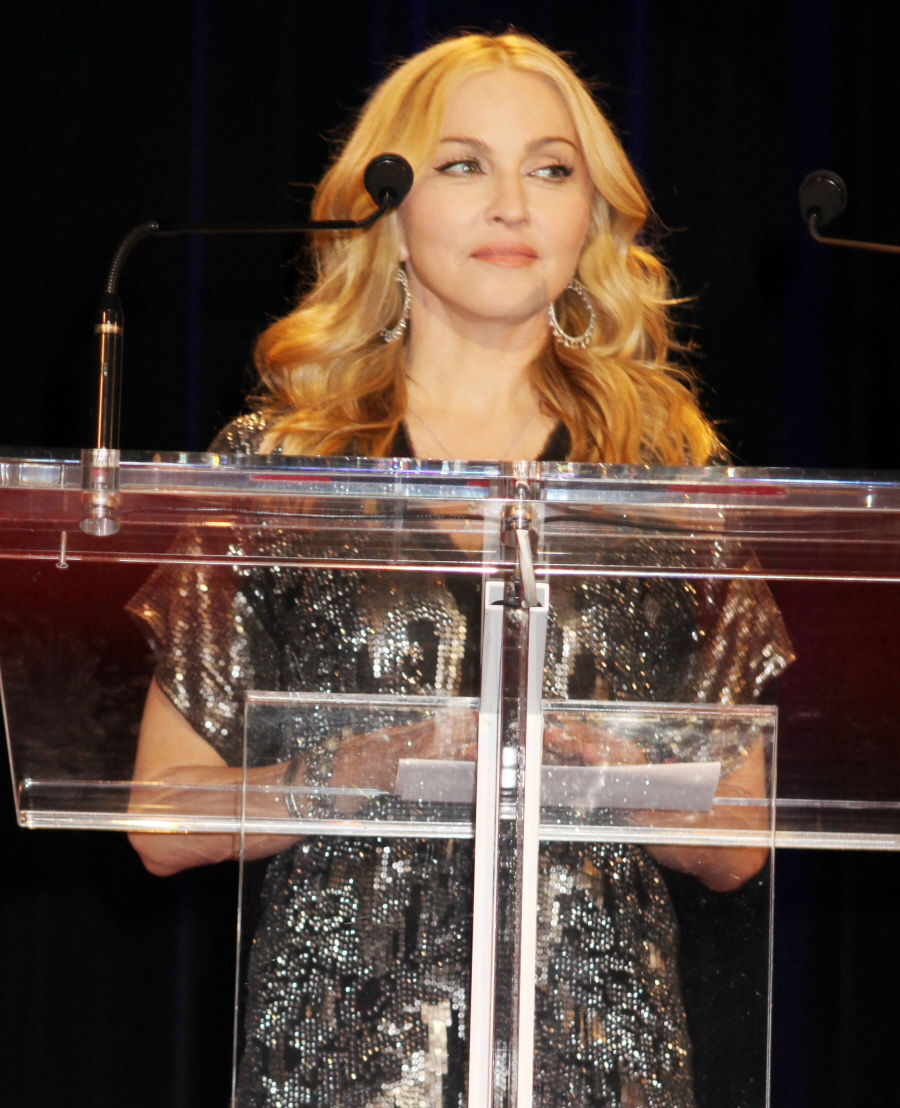 Photos courtesy of Fame.