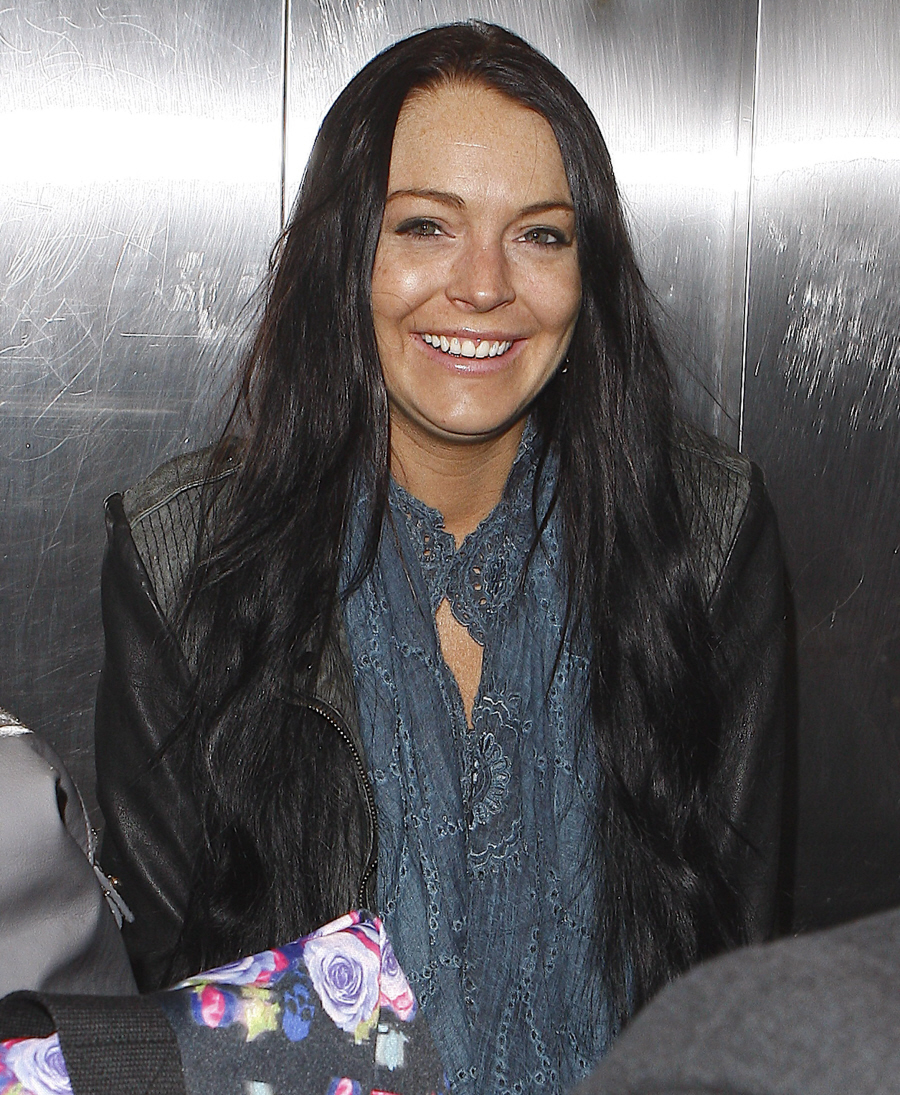 Since getting herself tucked away at the Betty Ford Clinic, Lindsay Lohan has been trying out various crack schemes to get herself out of the joint. This is in spite of all of
the happy-sober talk
coming out of Shawn Chapman Holley and Dina Lohan, who both seem to think that whenever Lindsay goes into rehab, the detoxification process washes over her instantaneously and she's "cured" within 24 hours. When Lindsay had to go back into court a few weeks ago,
she even lied to the judge
, claiming that she needed to be out of rehab so she could work and pay her bills, claiming poverty (
PETA later volunteered to pay her bills
). As it turns out, she was still managing to "work" just fine in rehab, and as for crying poverty… well,
she's still managing to shop
, and she hasn't had to hawk any of that jewelry she's stolen throughout The Crack Years. Lindsay's latest hustle is trying to convince the Betty Ford Clinic to give her a day-pass to meet with actors and producers for
Inferno
, the Linda Lovelace bio-pic that no one but Lohan wants to touch:
Lindsay Lohan is working on getting a "work pass" so that she can get out of rehab to discuss her next movie Inferno before her January 3 release date, RadarOnline.com has learned.

The Mean Girls star is currently staying at a sober living home close to The Betty Ford Clinic in Rancho Mirage, California where she has been receiving treatment in recent weeks. Inferno director Matthew Wilder has been in constant contact with Lohan during her rehabilitation.

Wilder told RadarOnline.com: "Lindsay is happy and I have been sending her some films starring several actors that we would like to cast alongside her in our movie. She just received them so we are still waiting for her feedback but we really want her to be part of the whole experience even although she is not physically here in Los Angeles."

"Lindsay told me that she is working to get a work pass so that she can get out and meet us to discuss the project. Obviously, she would probably need some kind of monitor and I think that she feels cooped up sometimes which is understandable."

Despite the ongoing struggles, Wilder says the actress "seems to be doing well" and is still "excited about Inferno."

Lohan was sent back to rehab on October 22 by Judge Elden Fox and was ordered to stay in the rehab program until January 3, 2011.

If she successfully completes her treatment program and does not fail anymore random drugs test then Wilder and his producers are hoping to start filming Inferno as quickly as they can.
[From
Radar
]
Yes, I'm sure Lindsay's input is invaluable to the casting process, not to mention all of the pre-production tweaking that needs to… wait, where did she go? Where's Lindsay? Oh, she's in the bathroom with that sketchy drug dealer? What's that sound? Why is she sniffling? Does she have a cold? Can someone get Lindsay some cough medicine? Oh, meth. I'm sure that will do.
See how easy that was? I keep saying it, and no one listens: The Crackhead needs to be LOCKED DOWN.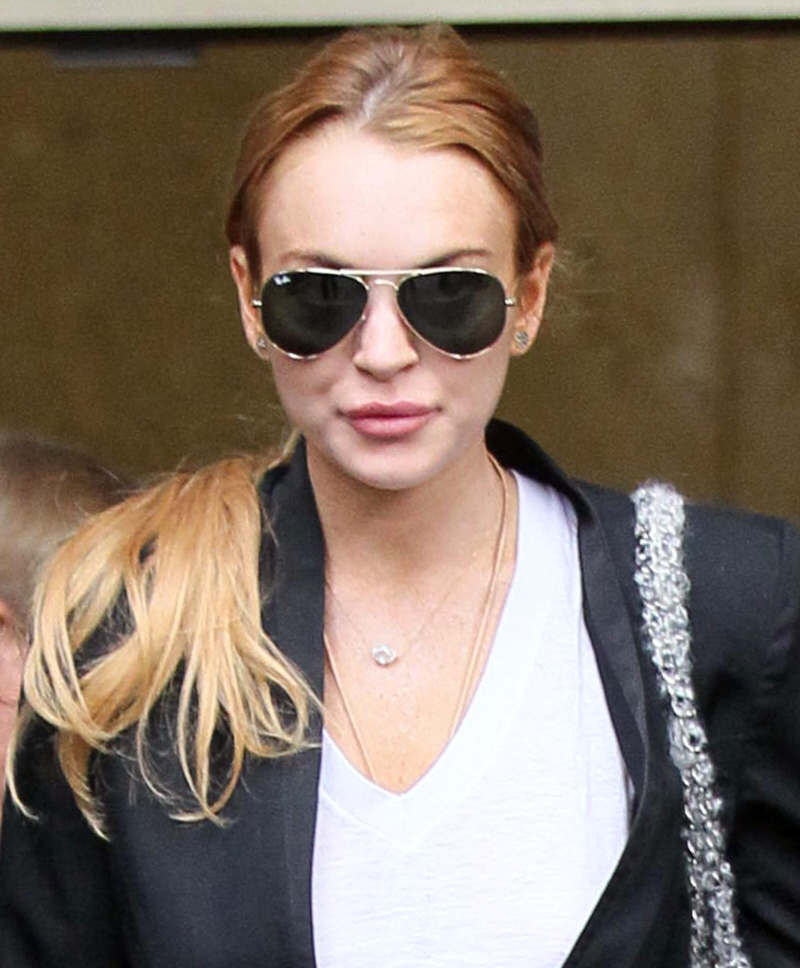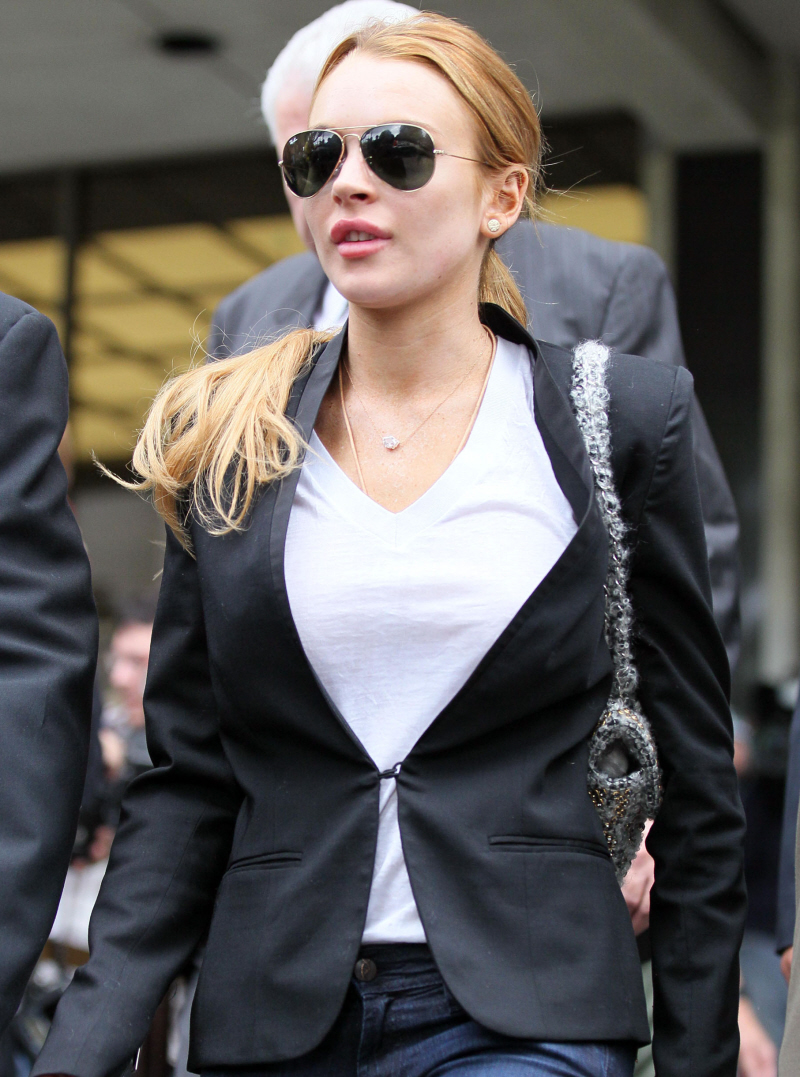 Photos courtesy of WENN.