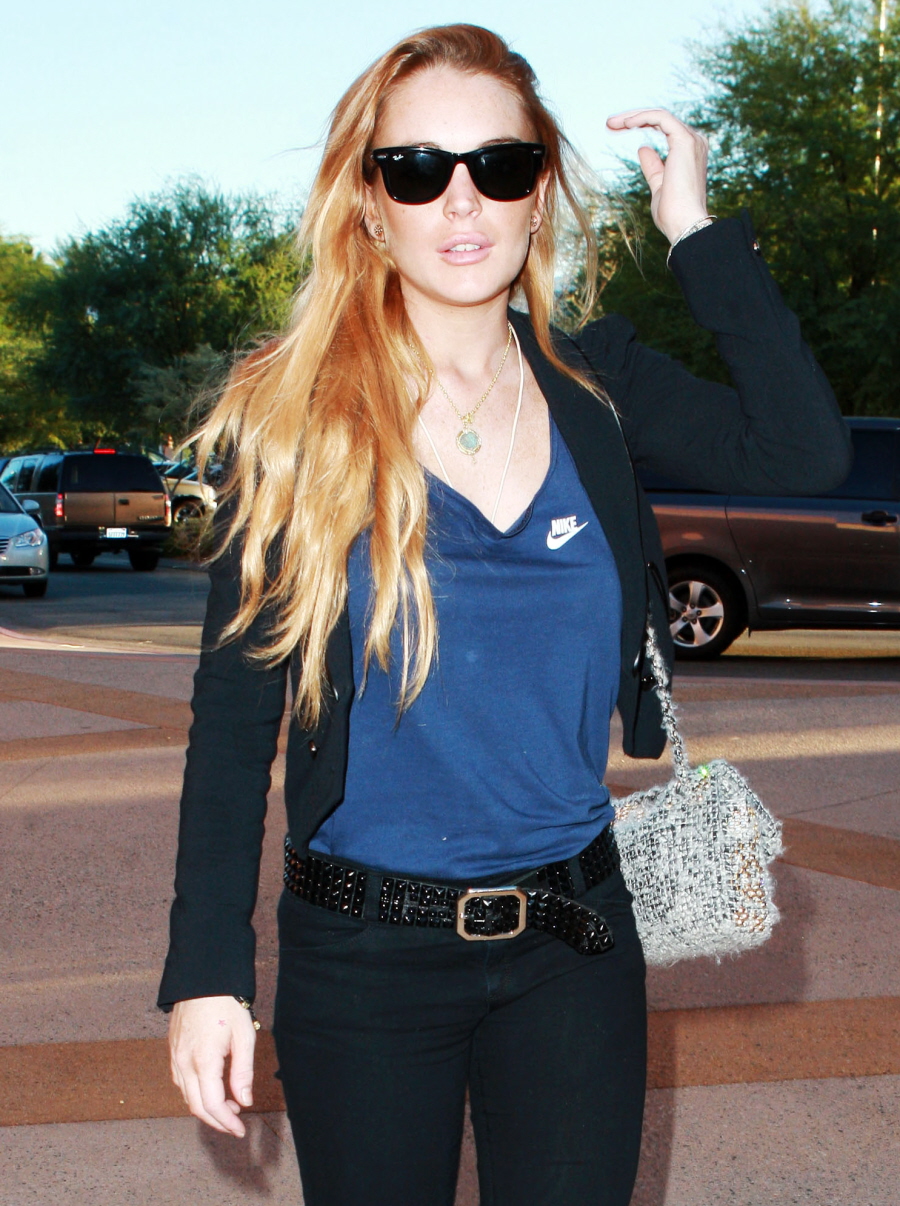 As we've previously noted, Lindsay Lohan's
crack hustle worked
, and she was given
a "work pass" from rehab
so that she could meet with producers and crew for
Inferno
. But did you also now that she had oral surgery? She did, according to Radar. And when the dealer dentist offered to give her the motherload of drugs, Lindsay sat primly and whispered "No." So say "sources." But I have a different theory that I'll talk about in a sec.
Photos surfaced on Thursday of Michael Lohan peering inside Lindsay's mouth and it's because the actress had dental surgery and is refusing to take painkillers, RadarOnline.com is reporting exclusively.

"Lindsay had tooth surgery this week," a source close to the situation told RadarOnline.com. "She had teeth removed and won't even take any painkillers for the pain."

According to the insider, Lindsay is so dedicated to the rehabilitation of her substance abuse problems she's doing everything she can to stay on track - quite a difference from just 5 months ago when the starlet had her wisdom teeth removed and took the powerful painkiller Dilaudid to deal with the pain.

As RadarOnline.com previously reported, Lindsay has been at the Betty Ford Center in Rancho Mirage, California since September where she's been undergoing treatment for cocaine addiction.

"She's taking her time at Betty Ford very seriously," the source said.

The 24-year-old Mean Girls actress reunited with her father Michael this week for the first time in seven months when the two were spotted shopping at a local Palm Desert mall, and Wednesday at a movie theater.

This is the troubled starlet's fifth time in a rehab facility, but insiders tell RadarOnline.com that Lindsay and her family are hopeful that her time at Betty Ford is doing the trick.
[From
Radar
]
Here's what I think - I think this "work pass" came at a very convenient time for Lindsay, it came at a time when she knew she would ALREADY have drugs in her system from oral surgery. Yes, I am a hater, but as a gossip blogger, I feel like I've been dealing with Lindsay's neverending crack drama, crack hustle and crack lies for YEARS. At this point, I can see the crack hustle before it is upon me. So I don't think Lindsay "refused" the drugs. I think she took whatever prescription she was offered, and then got her "work pass" and is probably snorting a line right now. Just my theory.
Also a theory: the Betty Ford Clinic is not giving her "lip injection passes". Her lips are going back to normal. Although there is no normal in this cracked out family.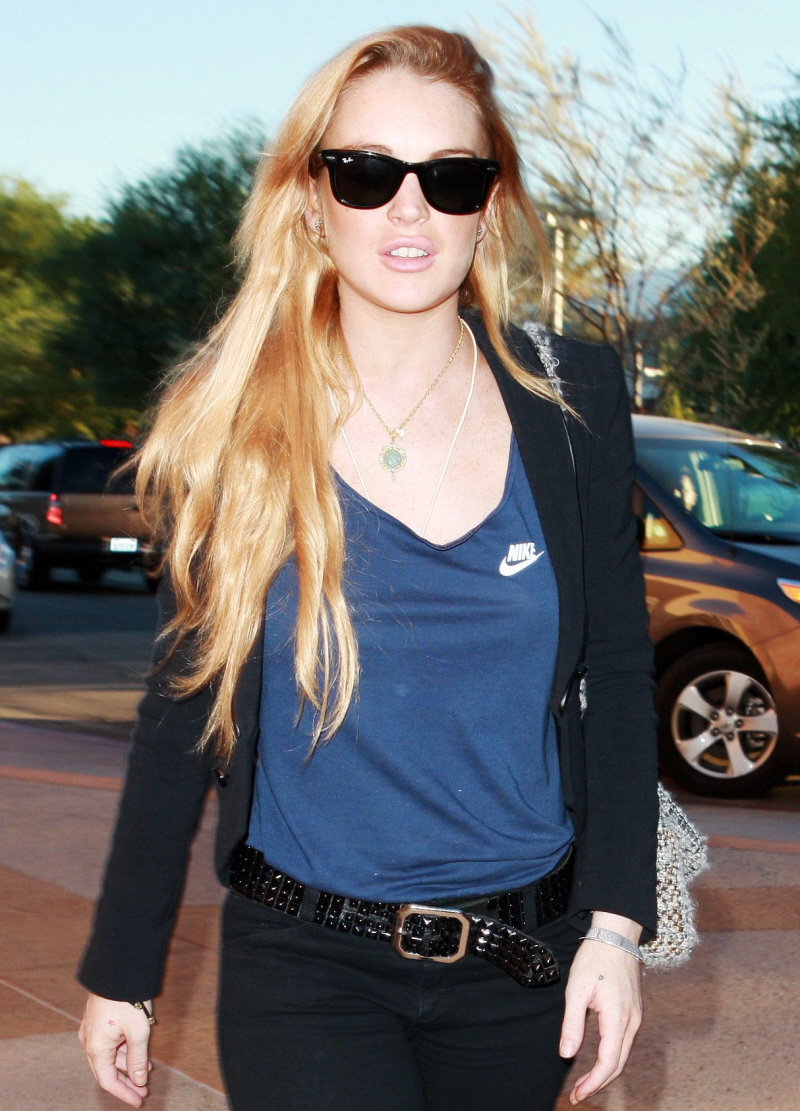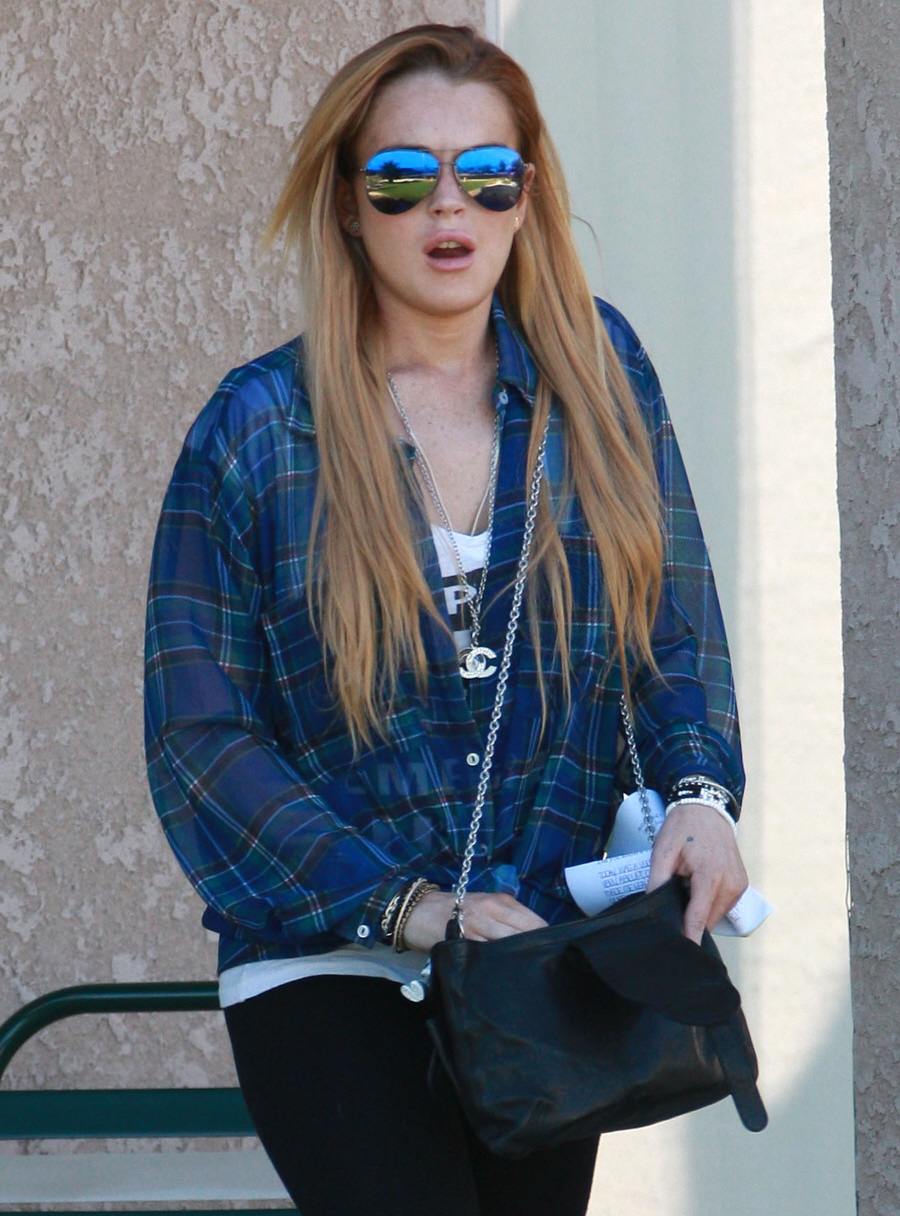 Photos courtesy of Fame.