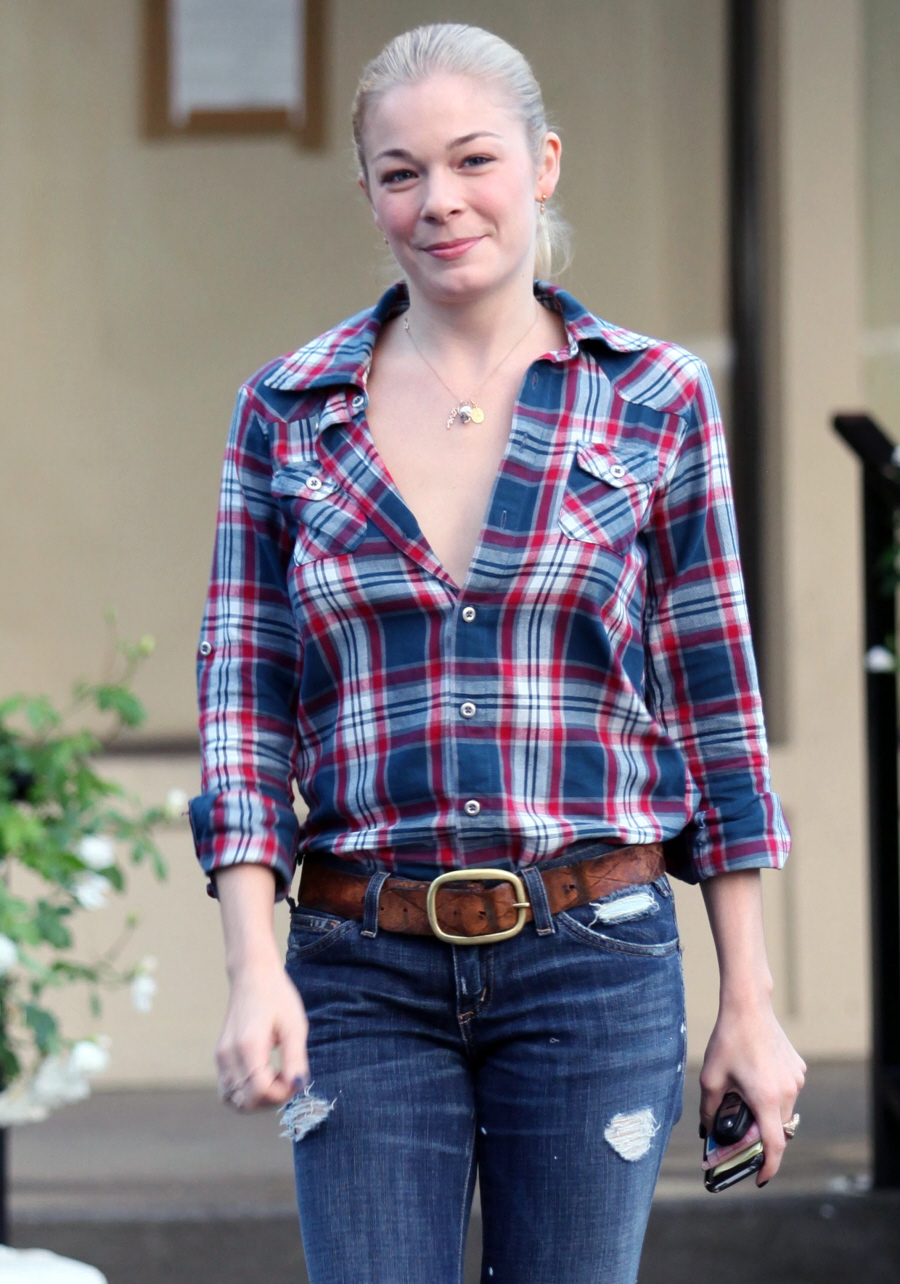 Below, I've embedded the audio track for LeAnn Rimes' new single, "Crazy Women". The song is told from the perspective of a woman who is being cheated on, whose man is fooling around with some dumb woman who thinks the sun rises and sets in a cheater's pants. The wronged woman then goes off on the cheater. So… it's told from the perspective of Brandi Glanville, basically. Here's the track:
I hate to say this, but it's actually not a bad song.
It definitely reminds me
of that Carrie Underwood song, "Before He Cheats". But cheatin' and fightin' and reoccurring themes of country music, from what I understand. It would have been a good single for Underwood, I think - maybe even Faith Hill. But for LeAnn, it is definitely a Twilight Zone moment. Anyway, the single will be on her new album, Lady and Gentlemen, which is due next year. In a statement about the single,
LeAnn said
: "
This album was born out of when I first fell in love with country music and I realized that almost all of my favorite songs were sung by men. I am honored to take a step back in time and sing these songs from a woman's perspective and hopefully help reintroduce them to a new audience. It's just such a fun song to sing along and laugh with. After completing this album of songs by some of the most infamous men in country music to drive women crazy in love, I thought this song was a perfect edition to the album!"
Ugh. Whatever.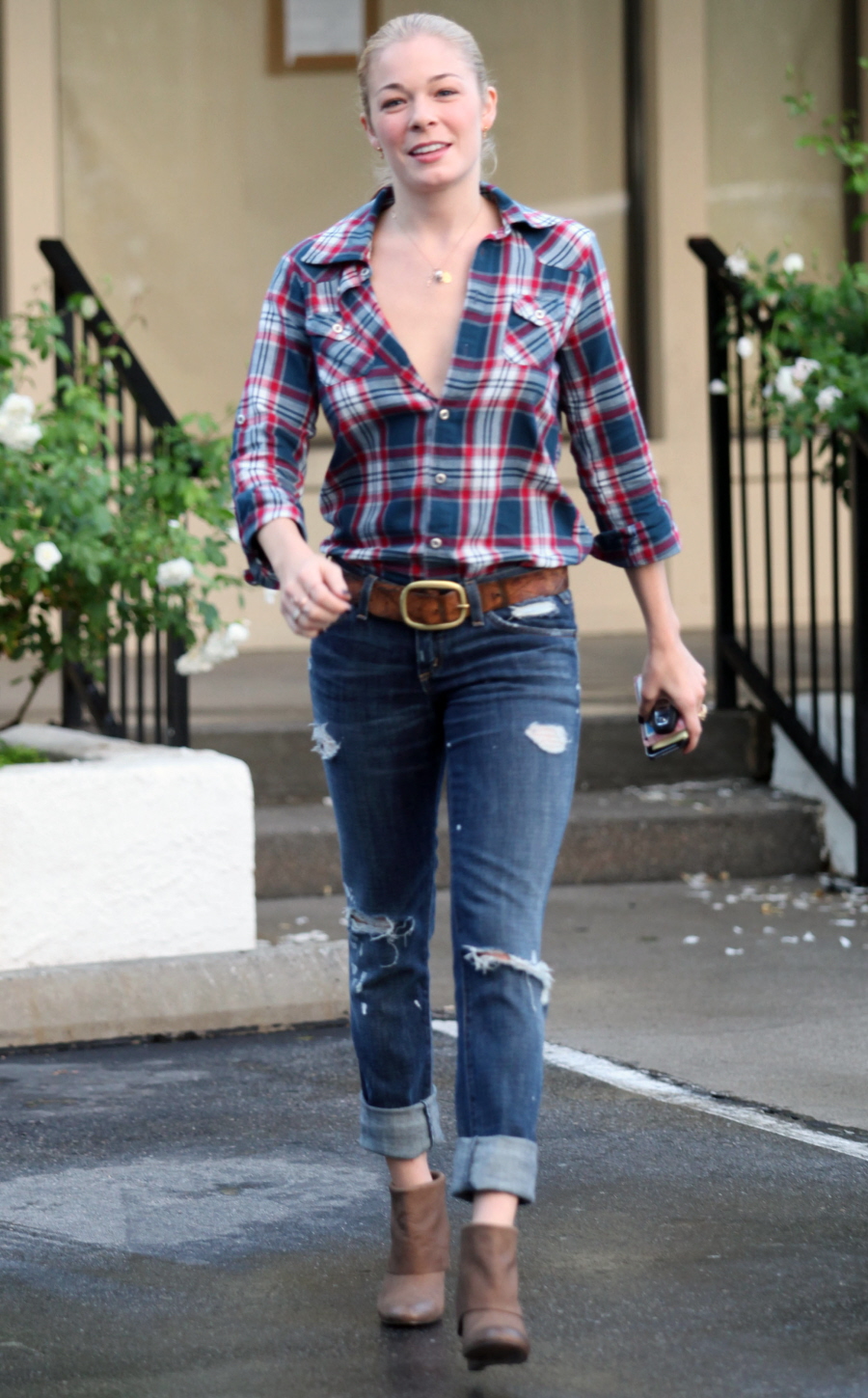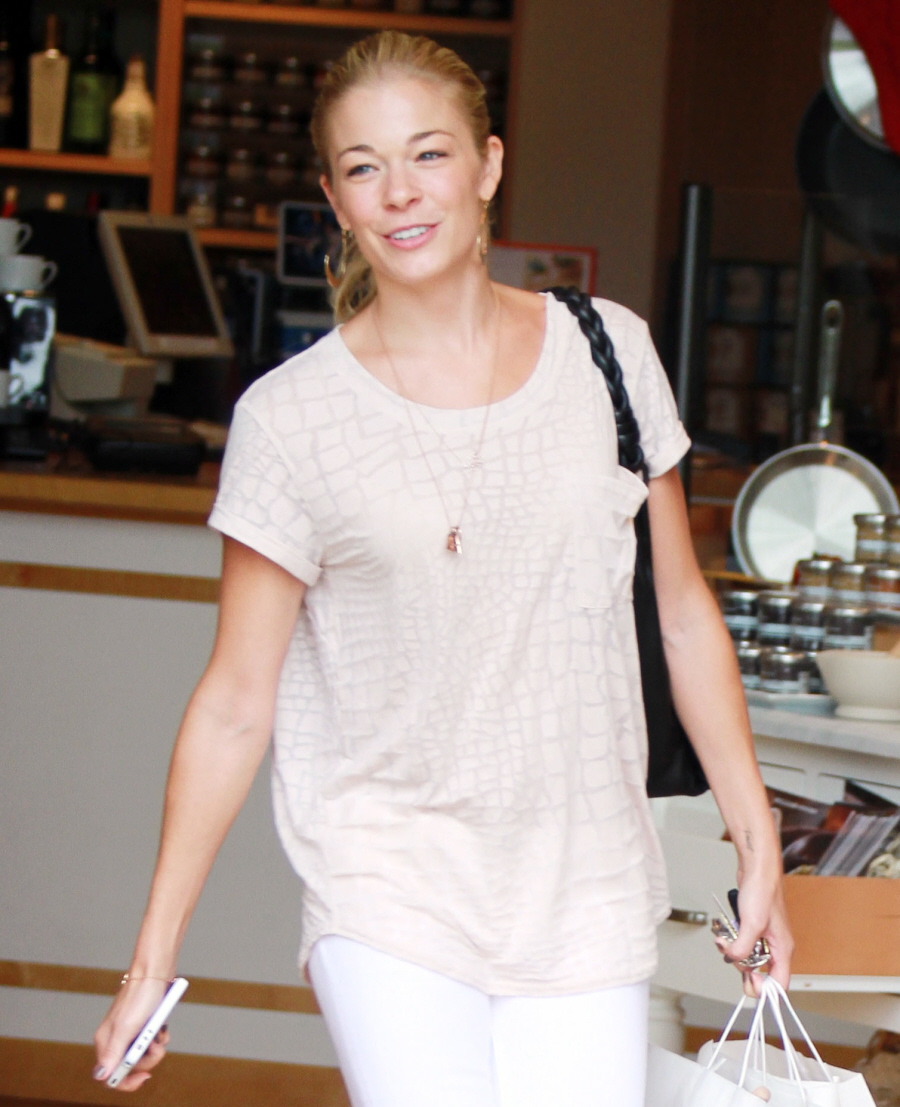 Photos courtesy of Fame.