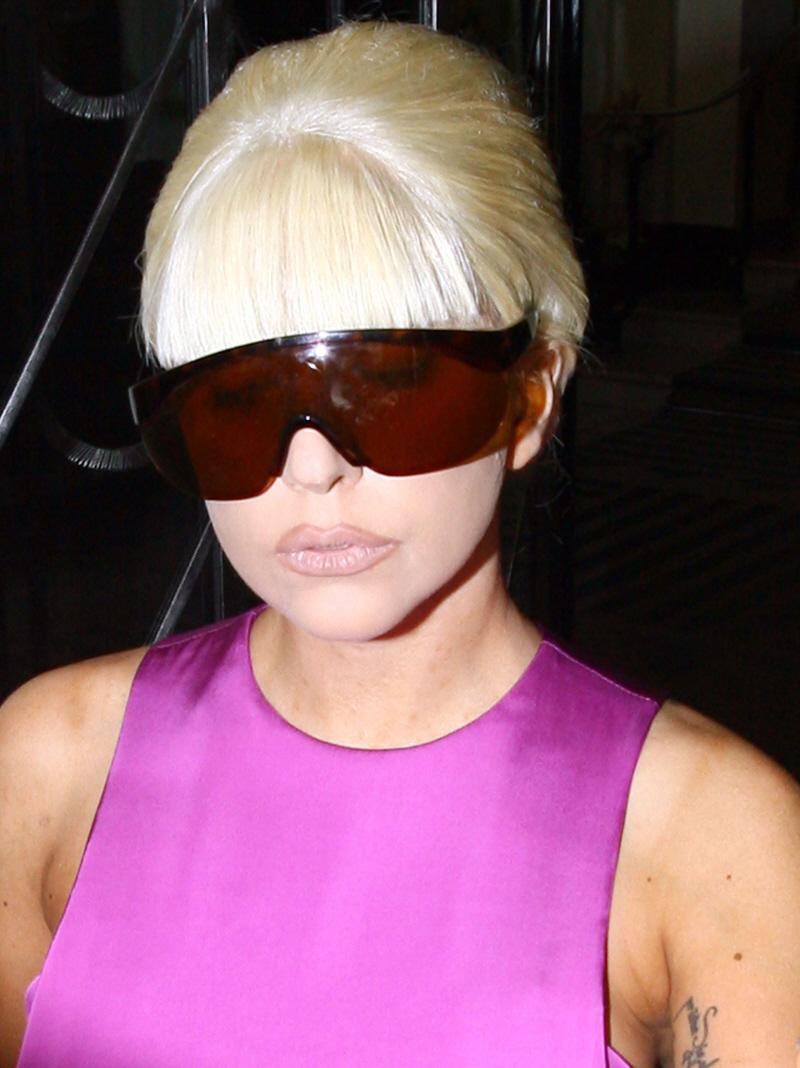 Surprisingly,
Lady Gaga
's romantic life doesn't get a lot of coverage. I'm struggling to understand why, because she's already had quite a bit of boy drama already. First it was because she allegedly homewrecked her way into a relationship with a business partner, who was living with a girlfriend and their child. And currently Gaga is in a relationship with Luc Carl, a dude she already dated and broke up with years ago, before she was famous. Luc allegedly had a girlfriend when he and Gaga hooked up for the second time - and there were even some reports that Luc was seeing both women concurrently. Now the other girl has given an interview about Luc and Gaga, and the dramz is heavy:
It was no match. Smoking-hot actress Alex Stebbins knew she didn't stand a chance when her boyfriend dumped her to go back to his former love — Lady Gaga.

"I wasn't going to go toe to toe with Lady Gaga, because that's like fighting Jesus," Stebbins told The Post yesterday. "She's the most powerful woman in the world, and there's no winning."

Stebbins, 21, and Luc Carl, a 29-year-old bartender and drummer, had been together for a year, she said, when Gaga reentered his life.

"She can literally have anything she wants, and I had the one thing she couldn't have, and that made her want it more."

Stebbins — who played a bondage pinup girl in an episode of "Law & Order: SVU" — met Carl in August 2009.

"The first thing he told me was that he had a very famous ex-girlfriend. I didn't care," she said.

The two began dating. But trouble started once Gaga heard Carl was dating a new woman. About three months into their relationship, Stebbins said, the 24-year-old pop superstar started calling and texting Carl.

"Luc ignored her. He said he was done with her. All they did was fight," Stebbins said.

"She'd pick at him for anything, and he couldn't take it. He said she was a very jealous person."

Stebbins said Gaga was the only problem in their otherwise "perfect relationship."

"It was really hard to be with someone who has a really famous ex-girlfriend who would stop at nothing to get him back," she griped.

Last June, Carl took Stebbins to Las Vegas for her birthday. When they returned, she found she had run out of Luc. Carl confessed that the day before heading west, Gaga had showed up at their apartment in Brooklyn's Carroll Gardens. She stayed for half an hour, begged for him to come back, and he agreed. Later, when Gaga made a spectacle of herself at Citi Field — stripping to her underwear and flipping the bird during a Met game — Carl was with her, according to Stebbins.

"It was so in my face," she said. "It felt like I got punched in the gut."

Reps for Gaga and Carl declined comment.
[From
The New York Post
]
If this story is true, then it was a bitch move by Gaga. Although I think some exceptions are made (sometimes) when it's an ex-boyfriend, and you had the guy first. Still, it does sound like Gaga was still really hung up on Luc (Does his dick taste like Snickers? I don't get it.) and she decided to pursue him aggressively. HOWEVER - I think Luc wanted to be with Gaga. He wouldn't have gone with her if he didn't want to, and this whole "Gaga is so powerful, she could have any man" thing is just silly. This Alex girl doesn't seem very bright.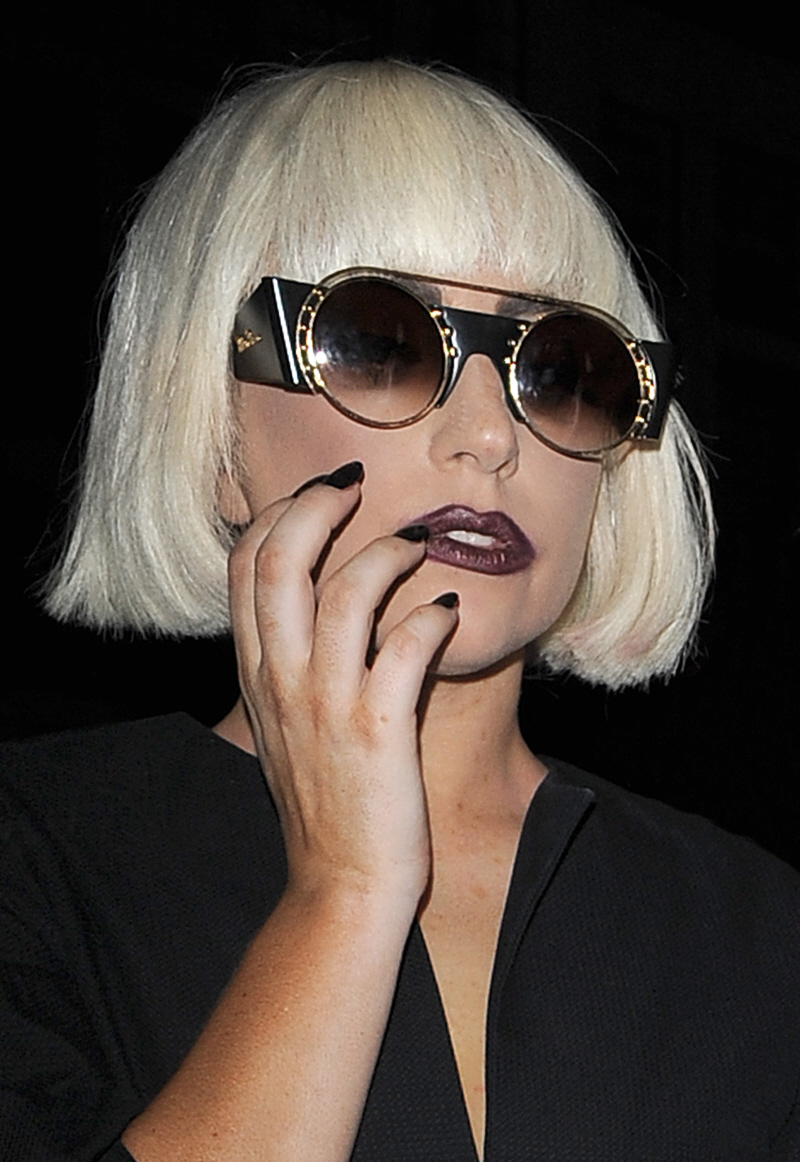 Photos courtesy of WENN.