Whether you love her, tolerate her or loathe her, you gotta give Lady Gaga credit for sparking controversy. Get it? Peep the cover of Italy's GQ and you will.

The singer knows how to make a fashion statement, be it a meat gown, a hair dress, a Kermit the frog frock, or a machine gun bra. What will she do next?

She always keeps us guessing. We've seen her explosive chest on display before in concert, but this is a fiery new twist. Thoughts? Take a look and assess: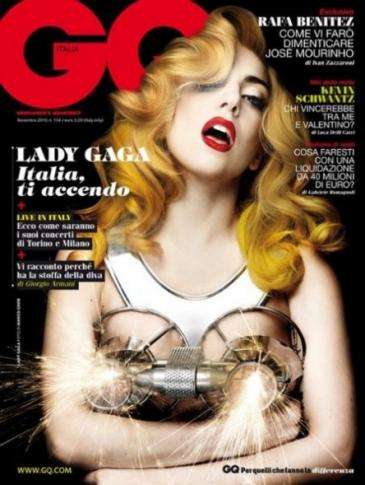 What do you think of Lady Gaga's GQ cover?