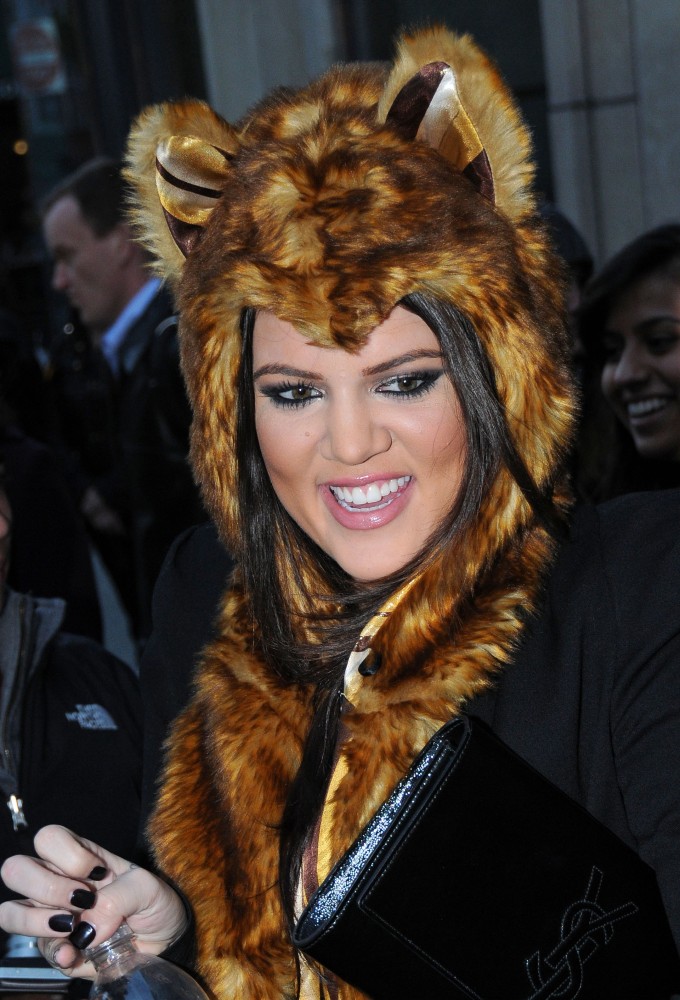 Khloe Kardashian isn't doing much. She's not pregnant, as far as I know, and it seems like her marriage to Lamar Odom is stable and happy. So, Khloe doesn't make much news. But occasionally she'll wear something interesting, and she'll make news. Usually, the outfit is something horrendous that makes her look like a giantess about to consume villagers. Yesterday, Khloe stepped out in NYC in this headpiece thing with ears - it looks like real fur, but I'm pretty sure it's faux. And you know what? I actually like it. I think it's cute as hell. But I have a great deal of affection for Khloe, out of all of the Kardashian-Jenner klan. I think Khloe is the funniest. And this is a funny little head thing.
Meanwhile, Khloe gave a recent interview describing her own history with being bullied, because that's the topic this month:
Khloe Kardashian has revealed how her sisters saved her from bullies who labelled her 'fat and ugly'. The reality TV star, who stars alongside sisters Kim and Kourtney in 'Keeping Up With The Kardashians', said that she was bullied mercilessly throughout most of her childhood and even into adulthood.

She told Life & Style magazine, 'Having someone in your class call you fat, ugly, too tall and so on, you start to think all those things about yourself. And if you're like me, those words are played on repeat inside your head. When I was at home, I felt loved and safe. My sisters were always a safe haven for me. I knew they would always play with me and make me feel like I was one of them.'

Khloe, 26, married Lakers' player Lamar Odem in September 2009 after dating for just one month. She warned youngsters off using social networking sites, saying, 'Now we have so many more social outlets, there are so many ways to be stalked and bullied. If social media is too much for you to handle then don't have a Twitter or Facebook account, just be yourself. Be who you want to be.'
[From
Monsters & Critics
]
I've read some of the nasty stuff about Khloe, and even I am guilty of joking about her size - although I don't think I've ever called her fat or ugly, because I don't think she's either. She's just a big, tall girl, and in my opinion, she has a pretty face. No, my biggest criticism of Khloe is something that she can control - she doesn't always dress for her body type. She thinks she can wear the same styles as her (smaller) sisters, and that's rarely the case. But I do think she's learning - and I approve of this cat-like hood!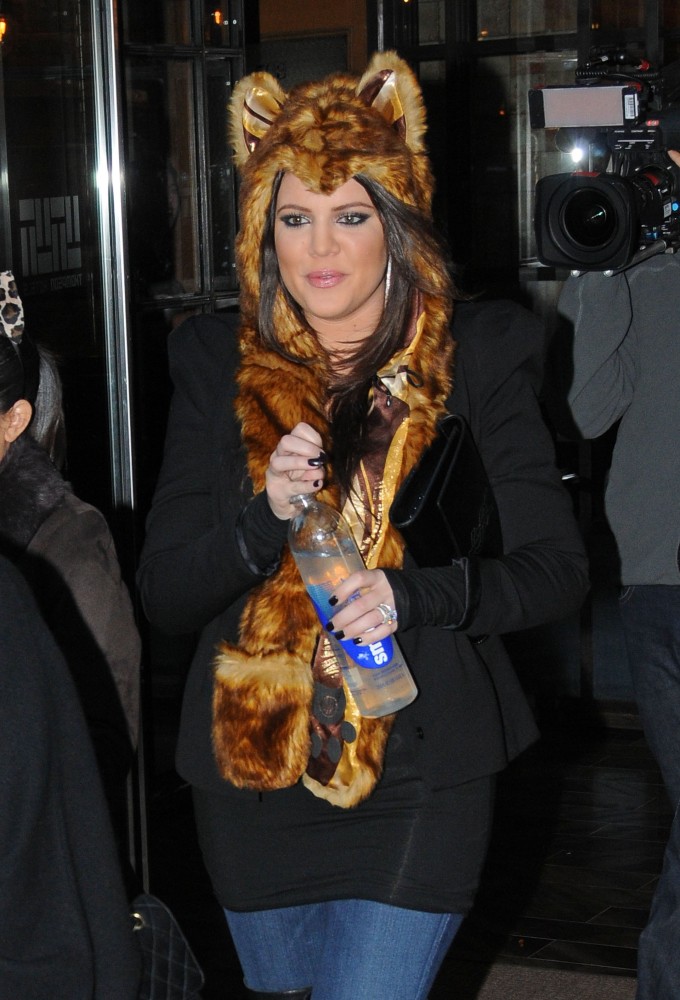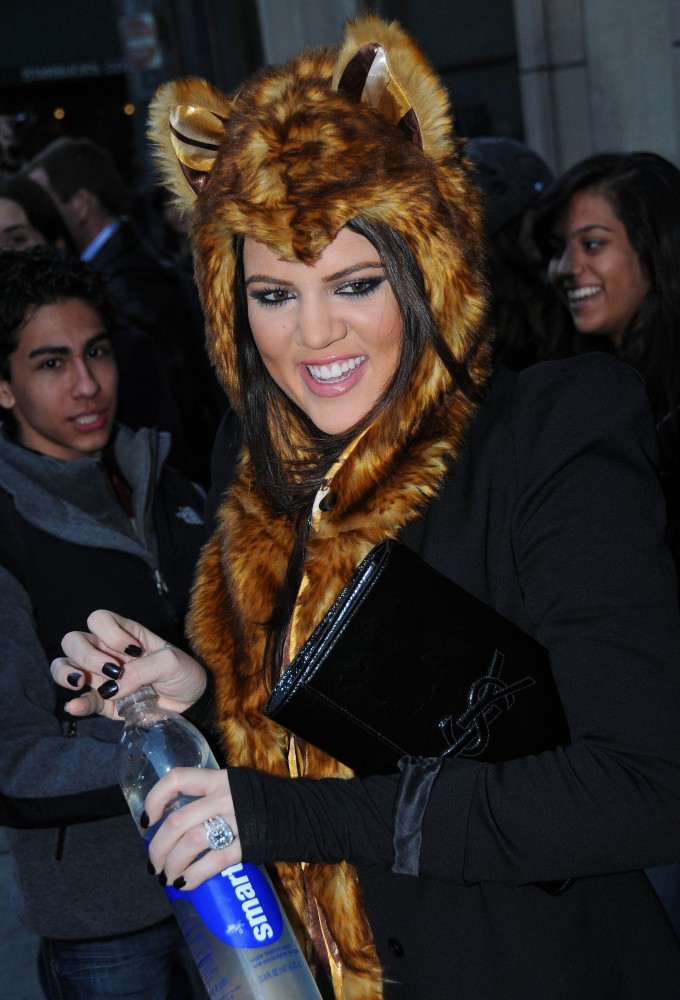 Photos courtesy of
Bauer-Griffin
.