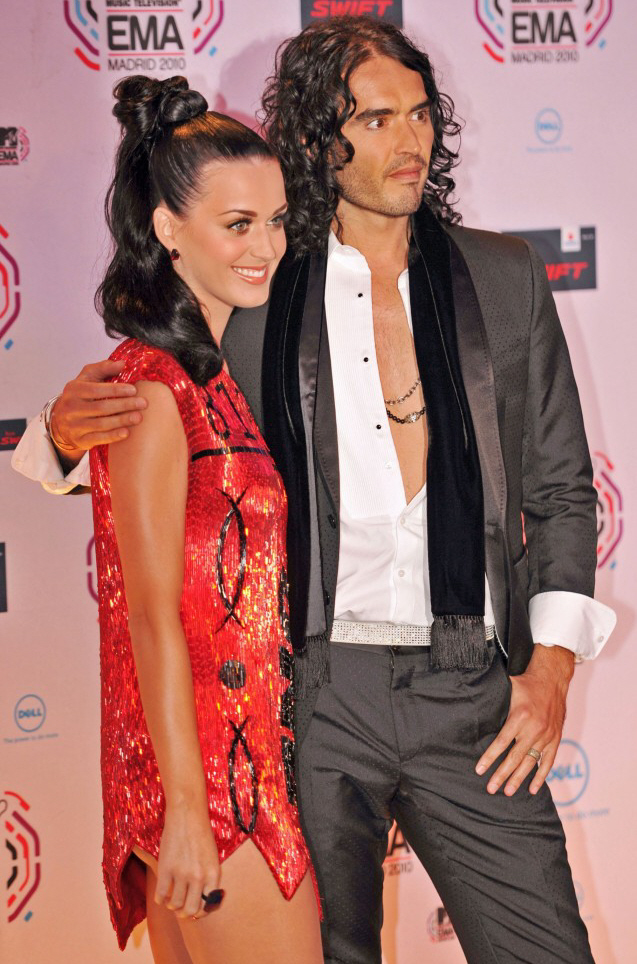 These are new photos of Russell Brand and Katy Perry at the European MTV VMAs over the weekend. It was their first red carpet appearance since getting married in India several weeks ago. So, how do they look now that they're married? About the same, really. Katy still doesn't know what to do with her hair, and she's got an ass cheek hanging out of her "ticket dress". Brand looks… eh. I mean, he looks happy and pleased with himself in some of these photos, but neither one of them really looks blissed out with a honeymoon glow. Perhaps they really did spend their honeymoon not having sex?
Mr. and Mrs. Russell Brand hit the red carpet! Comedian Brand and his new bride Katy Perry made their first post-wedding public appearance Sunday, hitting the 2010 MTV Europe Music Awards in Madrid, Spain.

Donning a slinky red sequined dress in the design of a cinema ticket, the "Firework" singer posed for photographers before jetting backstage to prep for her performance.

Brand was clearly thrilled to have his wife on his arm, telling awards show staff "I'm not worthy" when a crew member praised Perry's look.

The pair — who first met in September 2009 — tied the knot Oct. 23 in an elaborate ceremony at an Indian tiger reserve.

"They make each other laugh," a pal tells Us of the newlyweds. "They have a chill chemistry."

Adds Brand: "The relationship is very important to me. It means growing up. Love between two people is the most spectacular, but ordinary, thing in the world."
[From
Us Weekly
]
Maybe marriage does suit Russell after all, at long last. But I actually have a theory about this, and yes, this is based on a theory from the original
Sex & the City
series: I don't think this marriage was really about Russell and Katy finding each other and realizing they were soul mates. I think Brand was simply in a place in his life where he was ready to get married, where he was unfulfilled by a life of simply boning randoms day in, day out. I think
"his light was on"
and Katy was the just the first girl he met who he felt he could get serious about. Just a theory.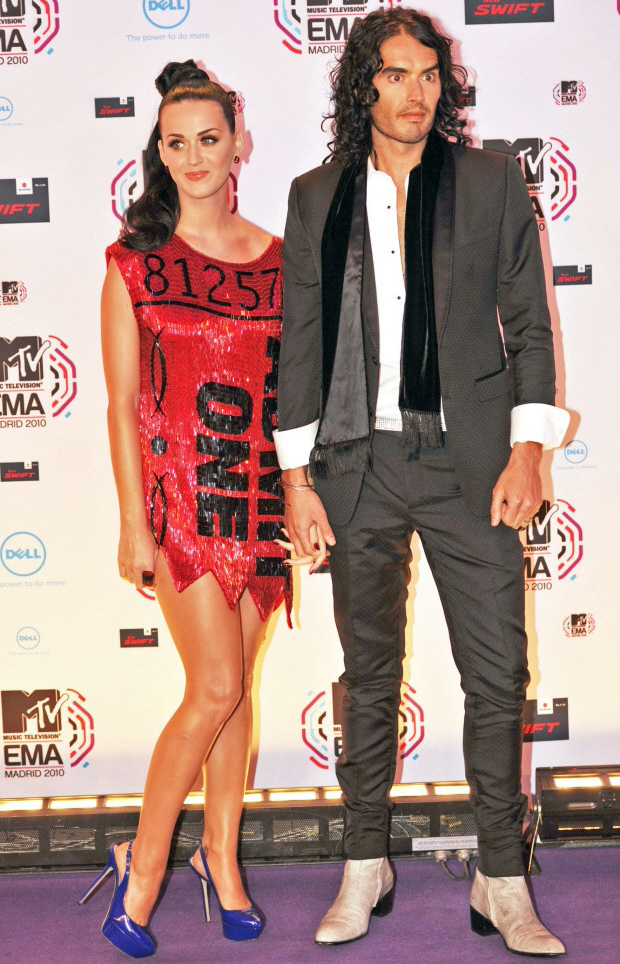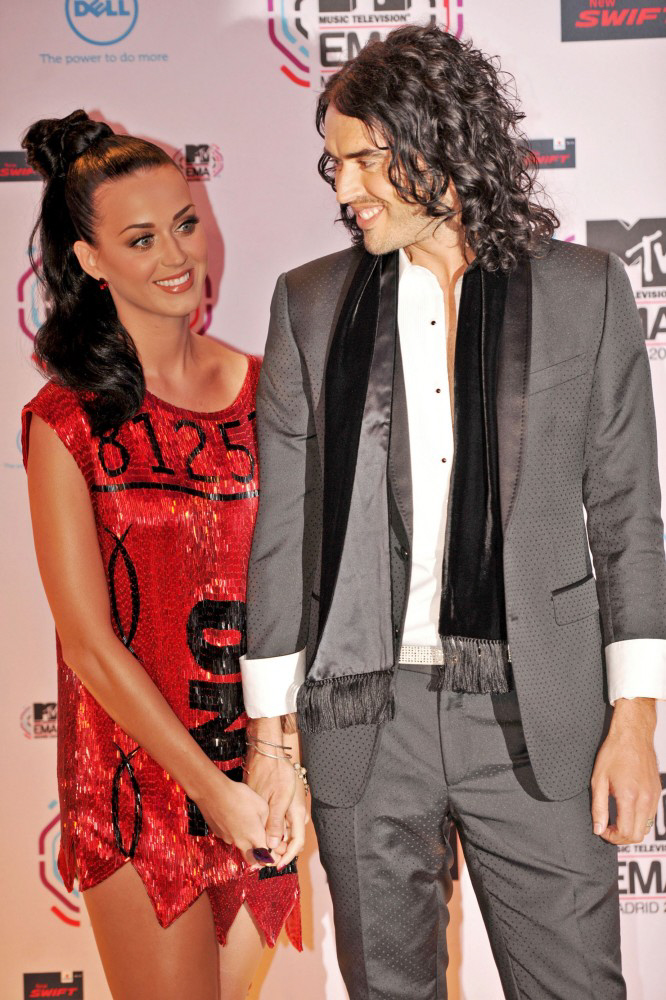 Photos courtesy of
Bauer-Griffin
.