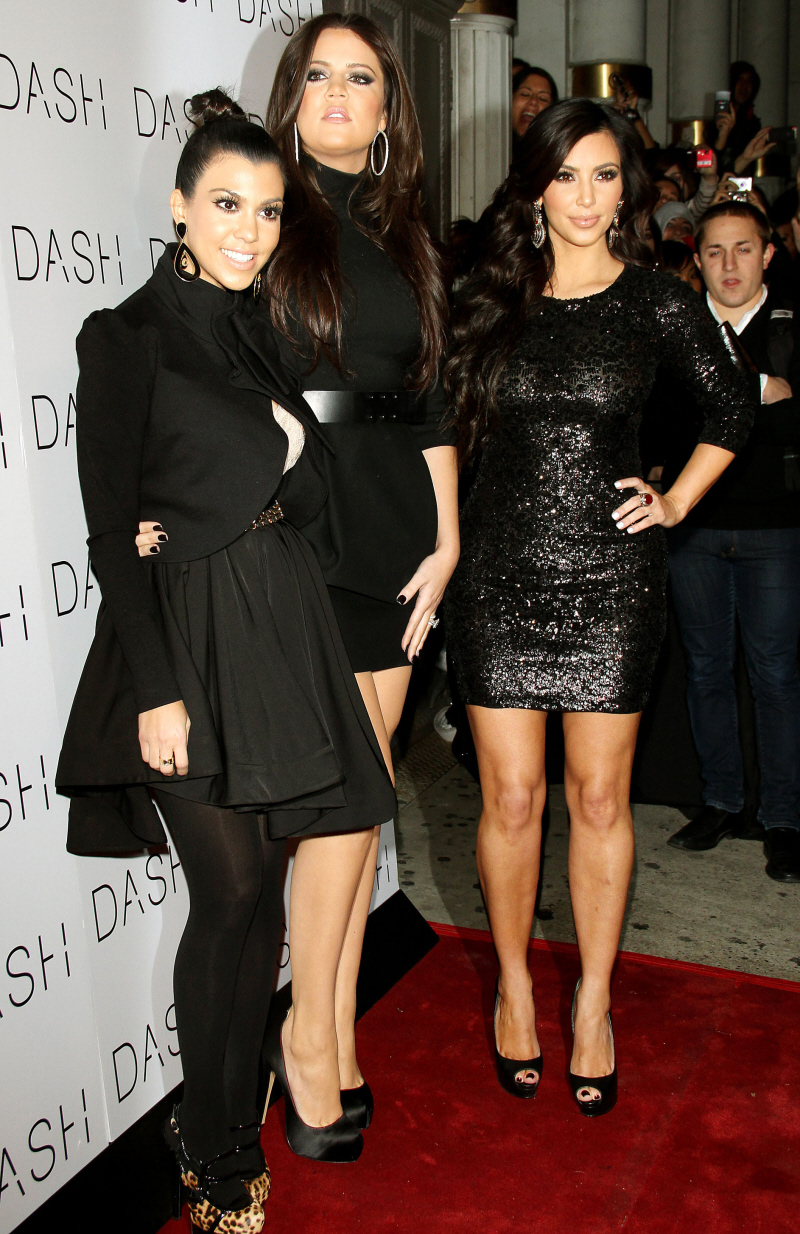 These are photos of the
Kardashian women
out in NYC last night, for the grand opening of their new Dash store in NYC. They're all in black!!! What does it mean?!? Are they goth sisters now?
One of the celebrity sites written by a heterosexual man - was it Todd at IDLTW? - always used to say that Kourtney Kardashian was the prettiest of the Kardashian women. I always wondered if that was true across the board for straight men - that the general opinion was that Kourtney was the hot one. I've never really seen it, but over the course of the past six months or so, it's become a bit of a joke. I don't know what the hell Kourtney is doing to her face, but she just looks awful.
Meanwhile, Kim just looks jacked as always, like she's trying to freeze herself in time. But her dress is my favorite. And even Courtney (my fave) looks kind of waxy here.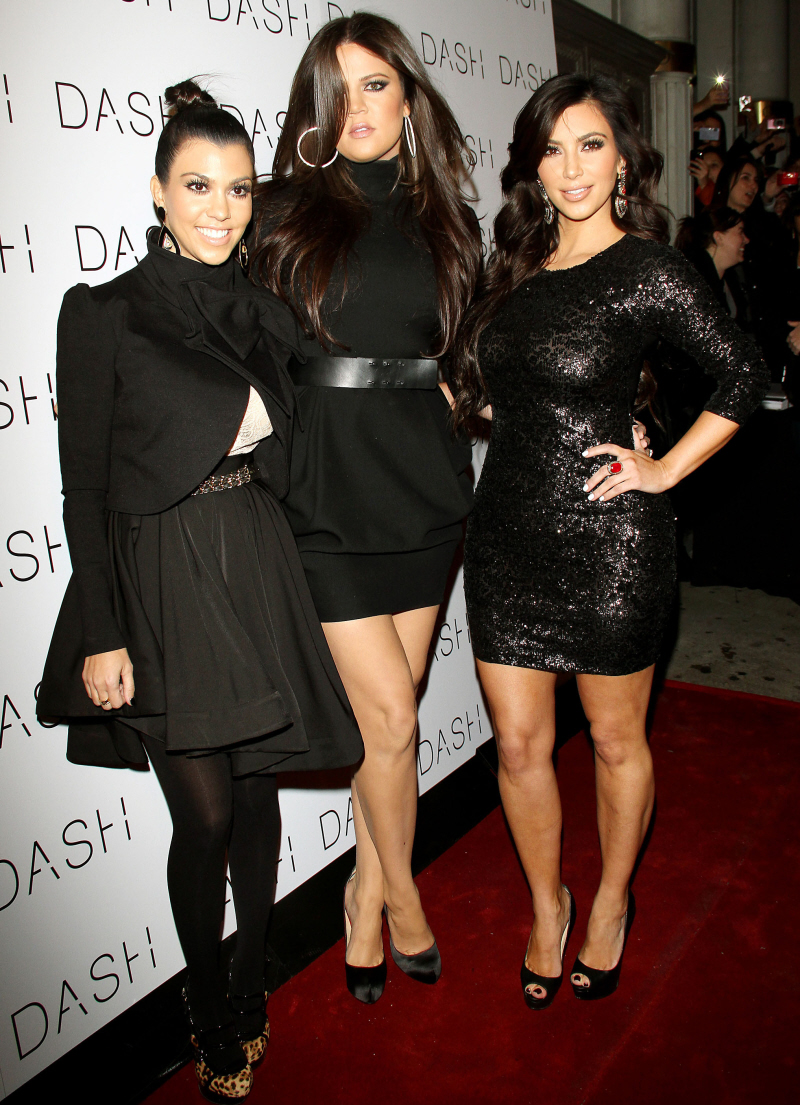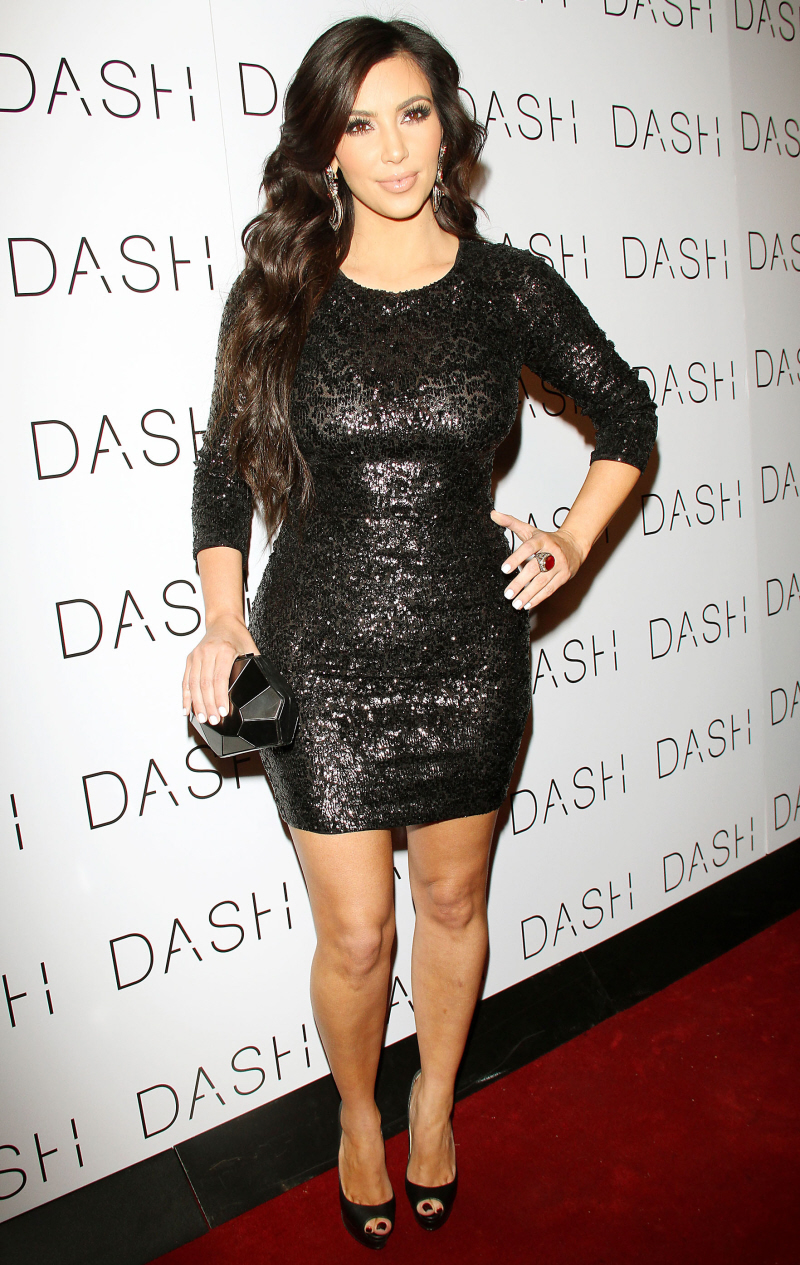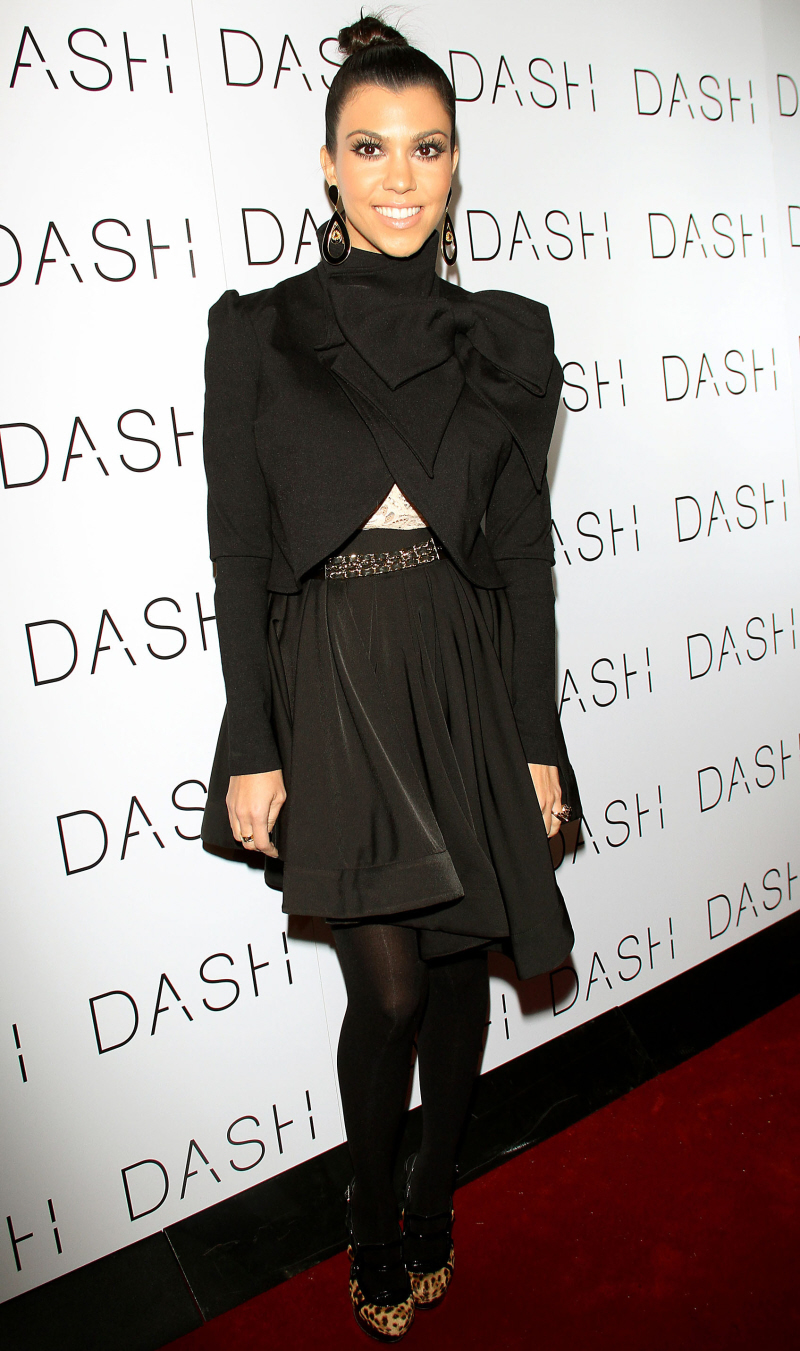 Photos courtesy of WENN.