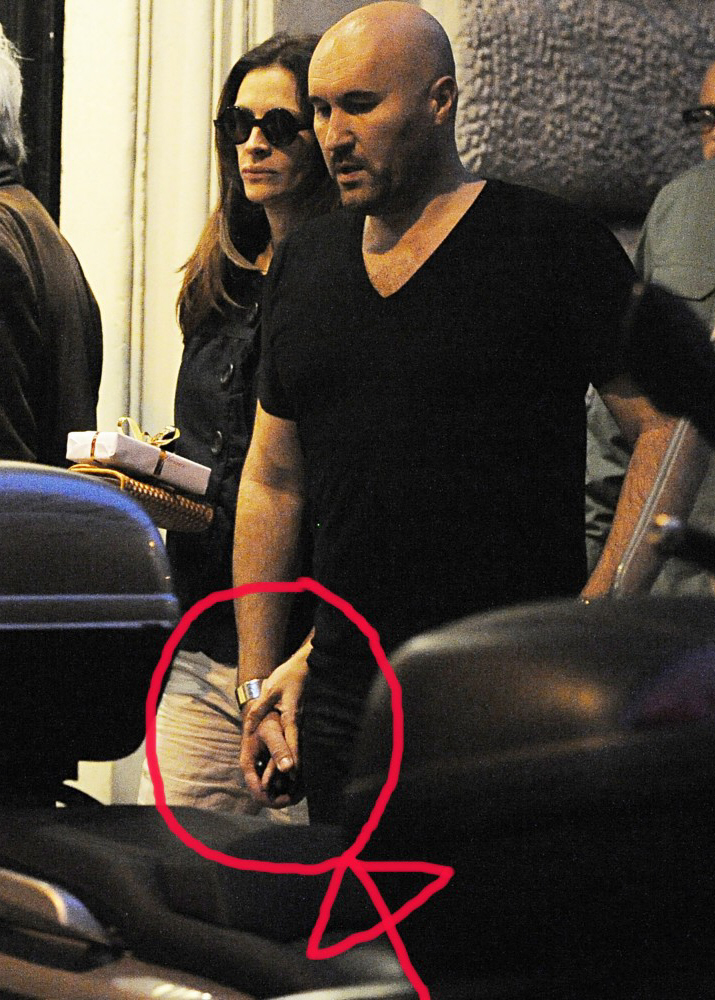 Bauer-Griffin
just put these photos up of Julia Roberts in Rome with a "mystery man". BG is trying to sex it up with Julia and this dude, even pointing out that they are obviously holding hands - which, yes, is rather sketchy. But this guy looks so beefy (and bald!) that I kind of think he seems like a bodyguard. So why is she holding hands with her bodyguard? Is this some Whitney Houston-Kevin Costner stuff? Is Julia going to drop her scarf onto Baldy's blade and then Julia will give her big horse cackle and it will be LOVE? I don't know, I really don't.
Julia Roberts spends an evening in Rome shopping for chocolates (Moriondo & Gariglio) and children's clothes (Bonpoint). The actress has just finished shooting a commercial in Italy for 'Lavazza' earning a reputed Û1.2m (about $1.6m).

Husband Danny Moder and the children are nowhere to be seen and it seems that Julia just needs a hand to hold!
[From
Bauer-Griffin
]
Maybe she just needed to be lead (by the hand?) somewhere after
consuming too much liquor
? Why am I making so many excuses for Julia? I have no idea. Okay, I'll just say it - it's perfectly possible, in my opinion, that Julia could be cheating on Danny Moder. I just don't see it happening with Beefy McBaldy. Julia likes to upgrade, for the most part. Although she did bone Lyle Lovett - granted, he's very talented. But he looks like the Grim Reaper. So… Julia might be into some bald beef these days, who knows?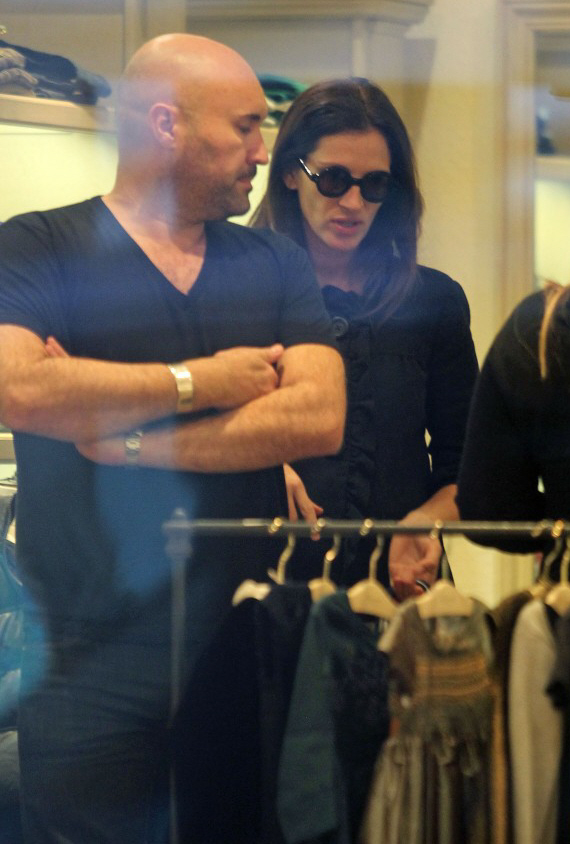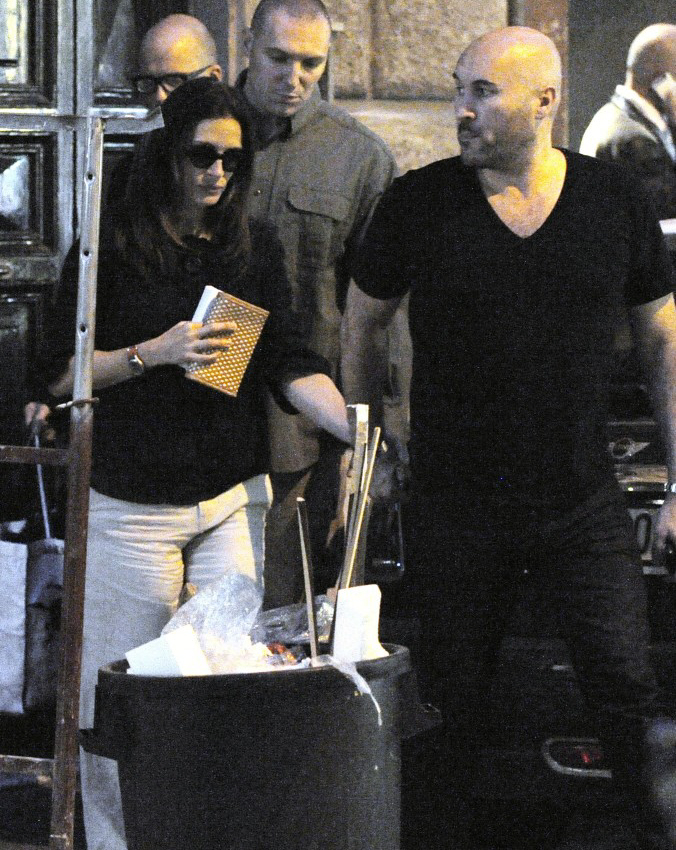 Photos courtesy of
Bauer-Griffin
.