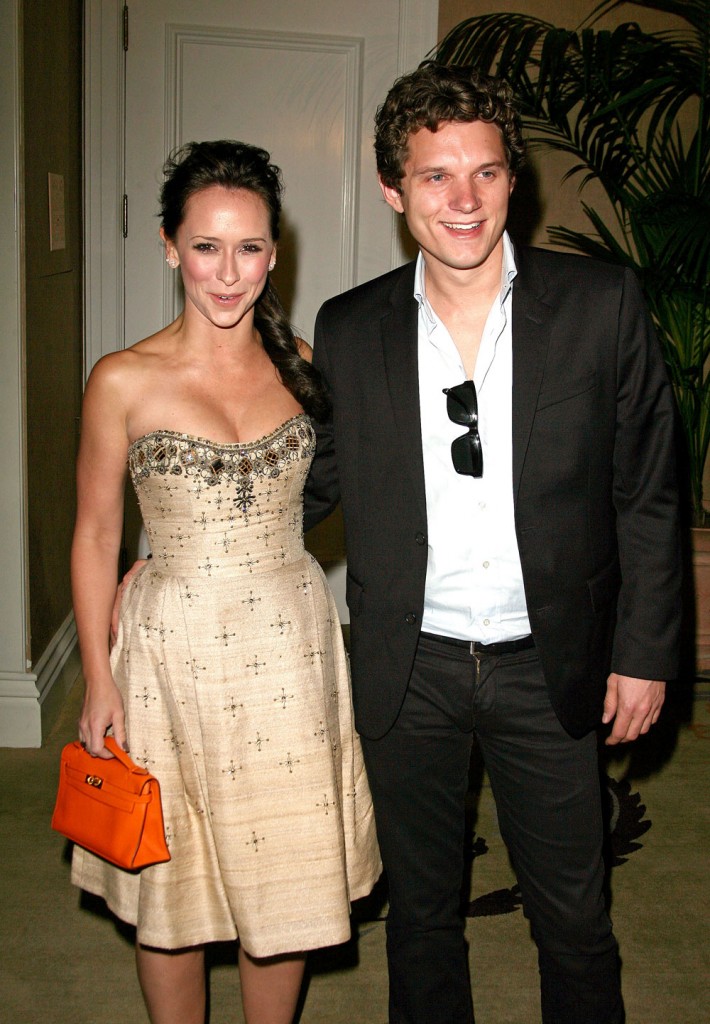 Just a few days ago we heard that
Jennifer Love Hewitt
was
producing two new romantic comedies
that she sold to ABC and Fox. She's also developing a series for Lifetime based on her housewife-turned hooker TV movie,
The Client List
. Hewitt is keeping busy post-
Ghost Whisperer
and it sounds like she's carved out quite a career for herself that doesn't involve waiting on casting decisions.
Inevitably, though, she's still talking about her love life. This usually gets her plenty of coverage so you can't blame her. Hewitt recently did a half marathon and later
attended an event
with her new boyfriend, an actor-director named Alex Beh. They've been dating since July and are both comfortable enough about it to talk to the press. It sounds like Alex is quite the romantic, as he gets Jennifer flowers every day. She also gushed about how she believes in love, and hopes to have a family and children.
"Every single day since I've met him, he has bought me flowers," she said.

"He doesn't miss a day. It never gets old!"

Jennifer and Alex — who started dating in July — recently completed a half-marathon together!

"We really were just there to root each other on. I actually hurt my knee halfway through, so he slowed down and stayed with me, which was really nice!" she added. - From ShowbizSpy

"I'm a hopeless romantic. I love love. My middle name is Love. Valentine's Day is my favorite holiday. I want to have a family and children. I am a sucker for every romantic comedy that comes out." - From US Magazine
[Sources linked in text]
Hewitt reminds me so much of
Jessica Simpson
. On one side they're smart businesswoman who are doing extremely well on their own. On the other they seem to idealize men and relationships to the point where they think the right one will solve all their issues. Life is not like a romantic comedy and the cute dopey guy the girl gets in the end can often end up bugging the shit out of her (and vice versa) after the dopamine wears off. Still, in Hewitt and Simpson's case it seems like the feeling is mutual with their new guys and that's sweet. What's going to happen when Hewitt's guy forgets the flowers though? Is that going to signal the start of a new "serious" phase in their relationship? That's usually what happens in the movies, and then they're driven apart by some contrived situation, only to reunite at the last minute. In the romcoms that Hewitt loves, all conflict is solved by the magic of matrimony.
Photo credit: Juan Rico/Fame Pictures