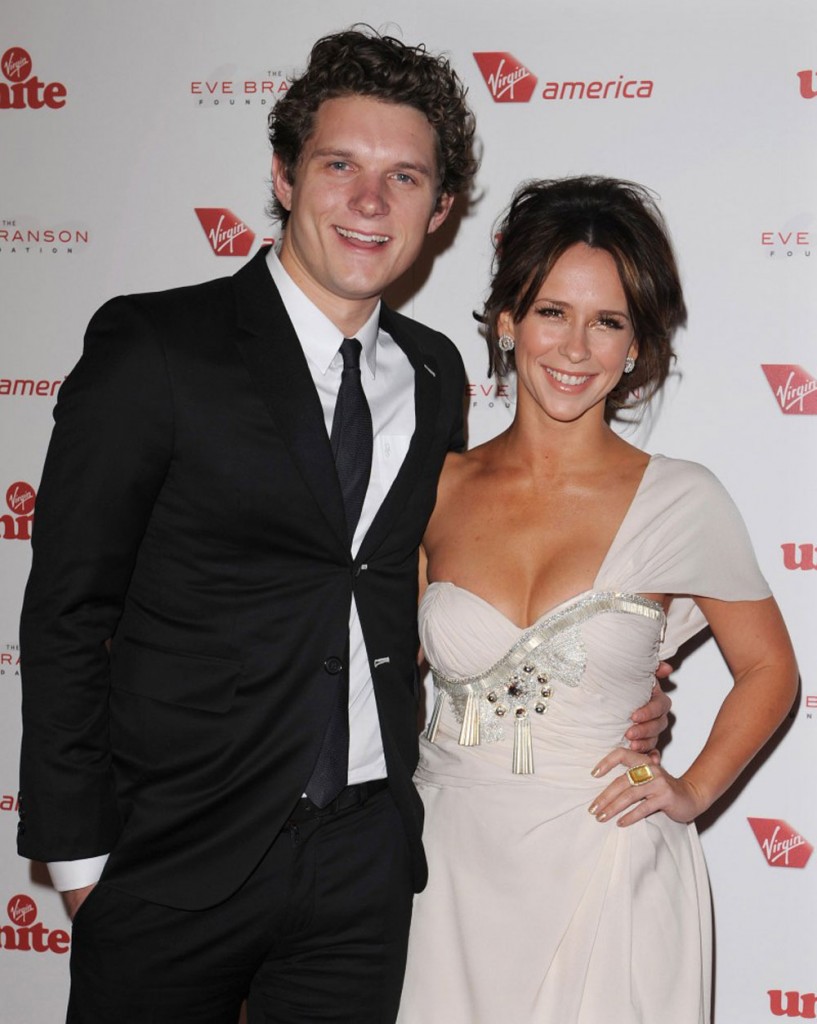 Jennifer Love Hewitt went to another event with her cute new boyfriend, actor/director Alex Beh. I know I've made fun of Hewitt for oversharing in the past and have basically said that
her career relies way too much on her personal life
. I still believe that, but look at how happy and natural these two look together. They're like two peas in a pod with their dark messy hair and superwide grins. It's like they were making out in the limo on the way over. Kaiser is convinced that Hewitt is drunk in these photos (she wrote the title for me) and I'm seeing it in some these squinting photos definitely, but that's the look of punchdrunk love mixed with a few cocktails. I'm happy for her.
That dress is just too much, though. Her boobs are nearly hanging out and the asymmetrical bodice is bedazzled with random bookmark ribbons and a monochromatic dream catcher as the pièce de résistance. It's like she was scrapbooking pictures from a wedding and just stuck the supplies on her dress. The cut is so unflattering. It reminds me of
a weird white toga thing she wore a couple of years ago
, but not as pretty. Hewitt wore this number to a semi-formal charity event for "Virgin Unite and the Eve Branson Foundation," and wasn't wildly overdressed, but definitely could have gone with something simpler.
This week's
National Enquirer
recounts a story I remembered briefly from last week. Beh admitted recently that he read Hewitt's
The Day I Shot Cupid
book cover to cover in order to get tips on how to woo her. It worked out well for him obviously, and may explain why
he's brought her flowers every single day
since they started dating.
Header photo credit: Axelle/
Bauergriffinonline.com
. Photos below credit: Fame Pictures