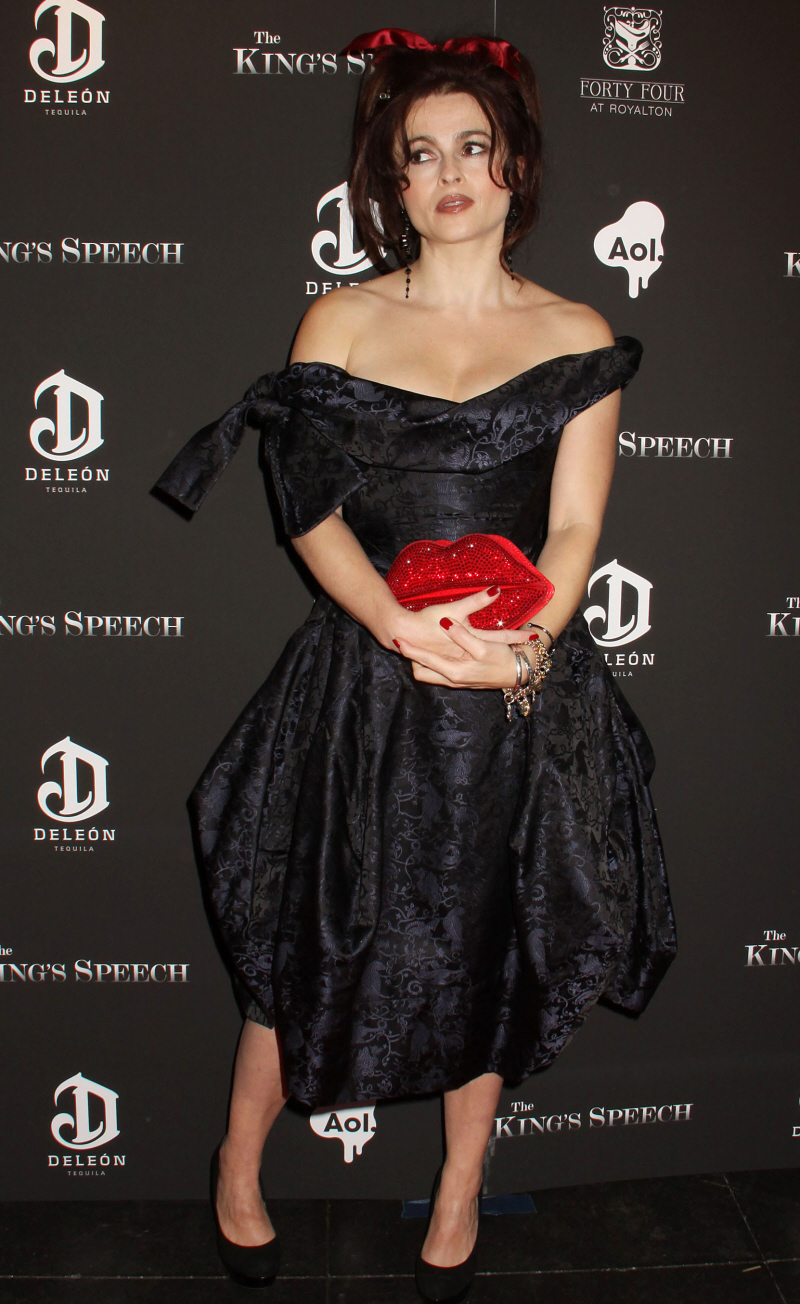 Last night was the premiere of
The King's Speech
in NYC - they've already shown the movie in LA, for the AFI Film Festival. I didn't cover the LA tour because… well, I kind of forgot. There were nice photos of Colin Firth, but Helena Bonham Carter wasn't wearing anything ridiculous, per usual. Thankfully, HBC was back in wacky form last night. I was trying to see if I could get some kind of confirmation on whether HBC's dress is Vivienne Westwood, but I can't find out. My guess is that it's Westwood - HBC usually wears Westwood, and the cut looks like it. I would almost say the dress is a total success if not for HBC's little touches that f-ck it up, in classic HBC style. The red bow in her hair, like she's 5 years old, and the red-lip purse all detract from the pretty dress. Plus, the bored, "over it" attitude doesn't help either. But she's Helena, so what are going to do?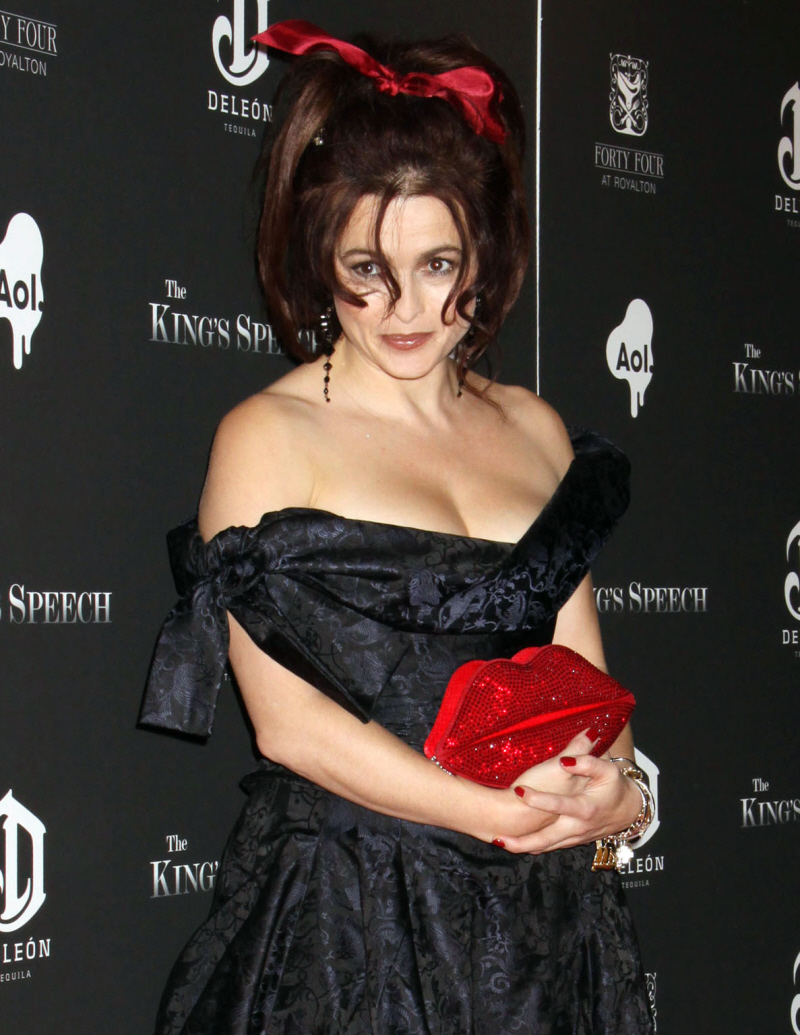 And of course, Colin is always classic - he must get his suits especially tailored for those shoulders. SWOON. Oh, and his wife is incredibly lovely. Love them together. I want him to get an Oscar so badly, I can taste it.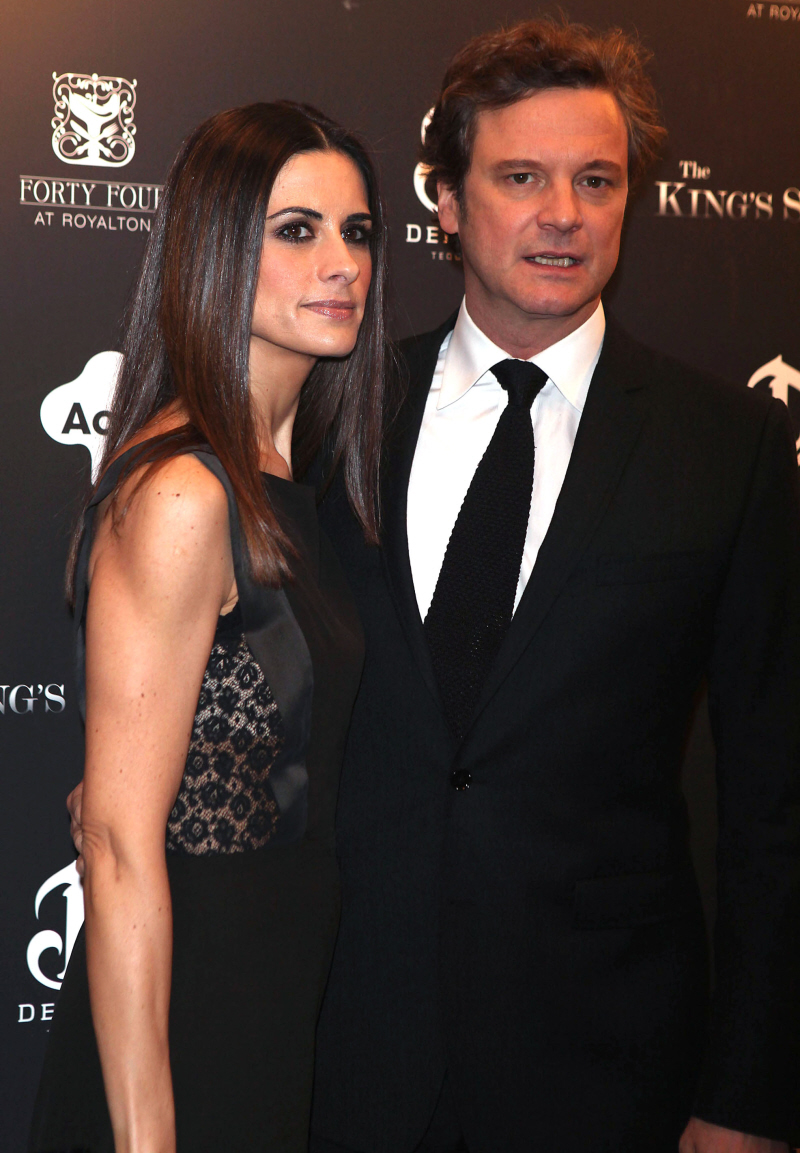 Photos courtesy of WENN.