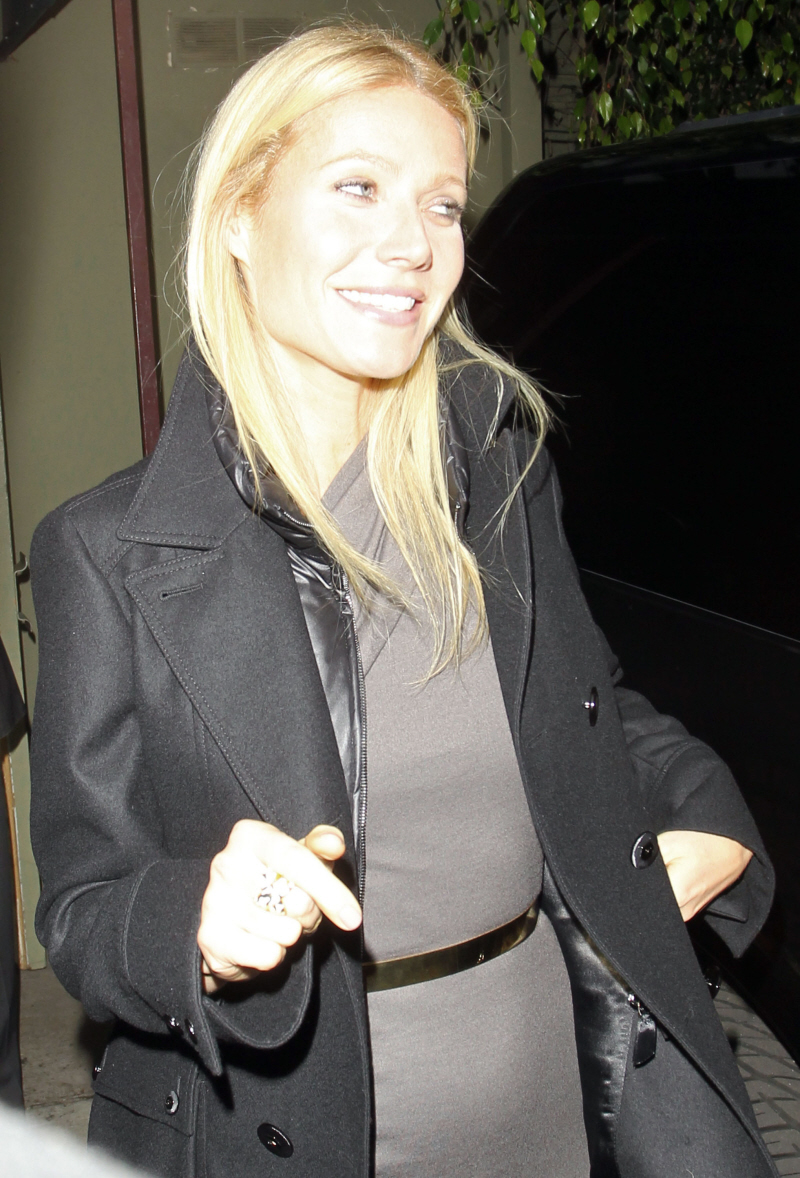 Do you ever have a moment when you feel bad for Goopy Paltrow? I do, every once in a while. Mostly I just laugh at her for being so smug and snotty, but on occasion, there's a crack in the armor and you get just a passing glimpse of the real Gwyneth, the one who is married to a man she barely sees or knows, the one who probably spends his free time boning Kate Bosworth amongst other icy, snotty blondes, the one who seems supremely annoyed with all things Goop. I'm annoyed by Goop too, and I don't want to spend any time with her - but I didn't marry her and have babies with her, so Chris Martin should perhaps grow a set and spend more than a few days a year with his wife. Anyway, my pity party for Goop starts with Gwyneth telling a story about how she had to learn how to play the guitar for her role in Country Strong - and how Chris Martin didn't even deign to give her any lessons:
Gwyneth Paltrow has revealed she was reduced to tears from the pain of trying to learn to play the guitar for her role as a country and western singer. The actress said her hands were 'bleeding and cramped' from hours of instruction before she could begin filming Country Strong.

A session musician - rather than her rock star husband Chris Martin from Coldplay - was her teacher.

'I played all the time, and my hands were bleeding and cramping,' she said. 'It sucked. I cried five times at various points over the four months. It's really f***ing hard. It's much harder than it looks.'

Paltrow revealed just how well she has mastered playing the instrument during her sensational appearance at last week's Country Music Awards in Tennessee. She sang the title song from the film Country Strong and said she had prepared for her Nashville debut by downing a pint of Guinness.

Paltrow, 38, began guitar lessons at her London home four months before starting filming. British session musician Mark Jaimes, who has played with Simply Red, was her tutor. He told a US magazine that despite being married to a musician she did 'not even know how to hold the guitar'.

Paltrow said she had 20 lessons and joked that her husband was too busy to help but was 'encouraging'.

'Like he has time to be my guitar teacher,' said Paltrow. 'I think he's doing okay with his day job. I'm not sure he is going to take up guitar teaching. But he was encouraging.'

Paltrow had to learn the guitar for the final scene in the film which also stars real life country music star Tim McGraw. She said she was determined not to 'fake' the scene.

'I was going into such another world, and I wanted it to be as authentic as possible.'

Despite her new found skill Paltrow said she has no ambitions to form a group.

'I'm not going to make a guitar-band album or anything like that,' she said. 'But it's useful for kids' birthdays.'
[From
The Daily Mail
]
I mean… she's trying to be smug about her busy, rock-star husband, but instead she reveals that he couldn't be bothered to involve himself in anything to do with her. I really wonder if Chris gives a sh-t at all. I really doubt it.
I'm sure it was hard for Goop to learn a new skill like that - although I kind of wonder how much she really learned about actually playing, or if she just learned how to "fake it." Because when
I saw her perform at the CMAs
, I noticed that it didn't really look like she was doing much with her prop guitar other than fake-strumming it occasionally. You couldn't even hear it.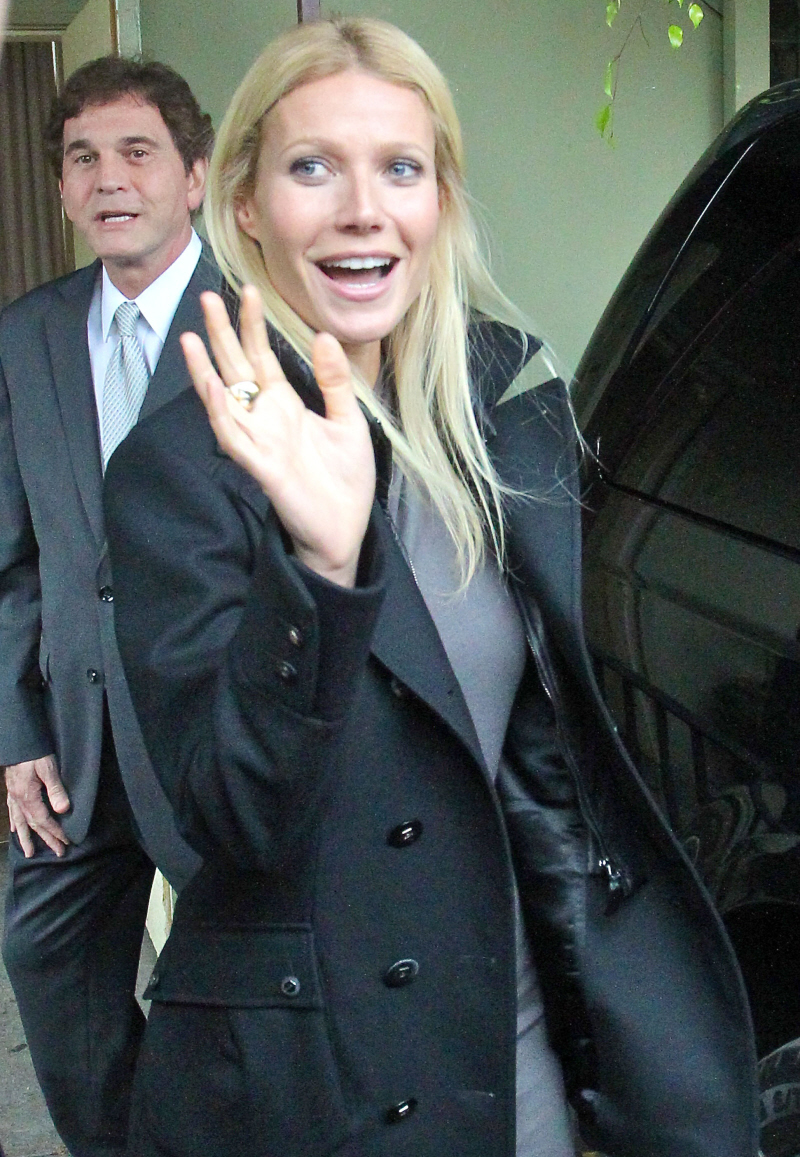 Photos courtesy of WENN.