Two women that scarcely make celebrity gossip headlines are in the news today.

That's because Naomi Watts and Rosario Dawson each donned the same Stella McCartney gown for public events over the last few weeks.

The former chose a shade of pink for the Met Costume Institute gala, while the latter went with periwinkle at the premiere of Unstoppable.

You know what comes next, right? Compare the looks below and then vote: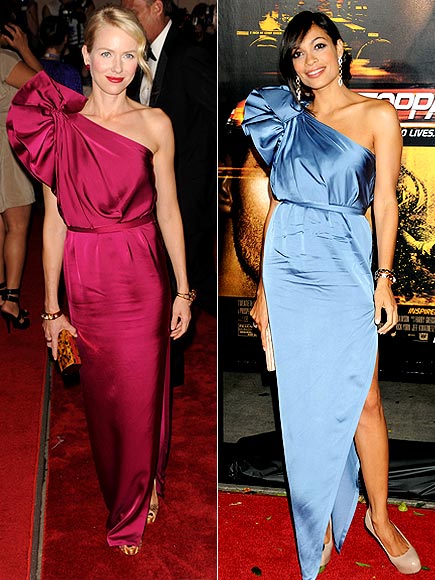 Who wore this dress best?