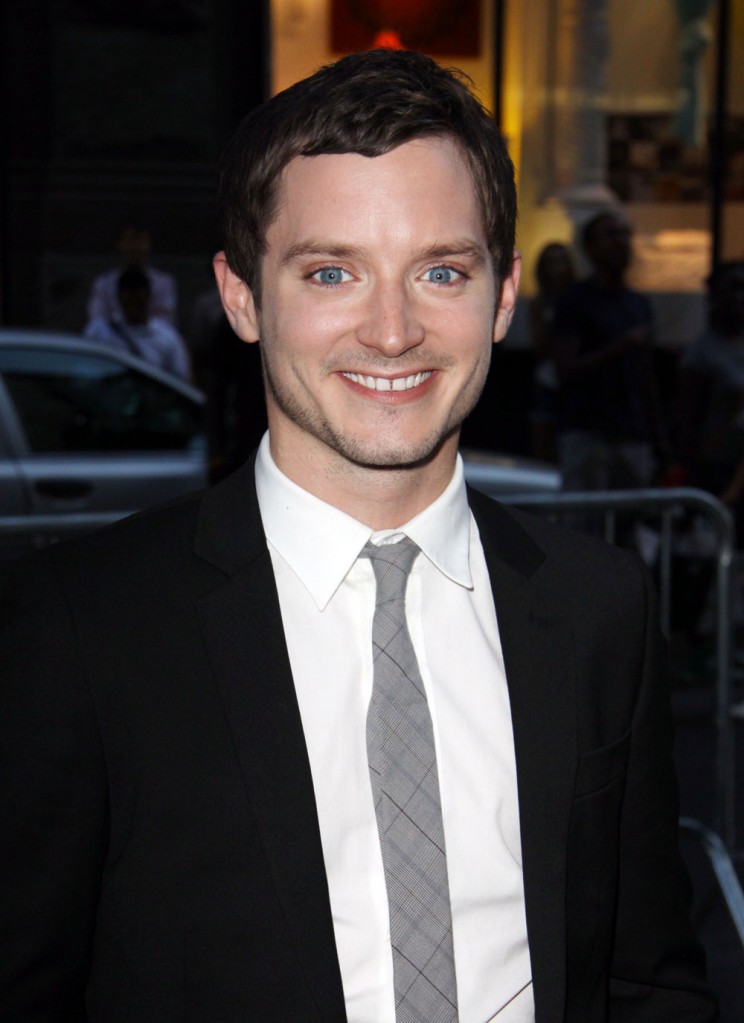 Elijah Wood is Frodo. He was born to play Frodo. I wouldn't even suspend disbelief if they announced he was playing Bilbo in
The Hobbit
.
It seems that even Elijah has accepted his inherent Frodo-ness and kept a pretty low profile since
The Lord of the Rings
films, taking parts in indie films or voices of cartoon penguins and running his record label while the other actors have done bigger projects: Orlando Bloom, Viggo Mortensen, Sean Bean, Dominic Monaghan. Heck, even Karl Urban is a bigger box office draw than Elijah — he's Bones McCoy after all.
Now, Elijah is going to star in an offbeat TV show called
Wilfred
, playing a guy named Ryan who makes friends with a man dressed in a dog suit that everyone else sees as an actual dog.
"It reminded me of Harvey, for sure," Wood says. "Clearly you could interpret Jimmy [Stewart]'s character as having a mental problem, or you can interpret his character as having checked out of reality. Ryan's come to a point in his life where he has reached a crossroads and needs to push himself to live life to its fullest. Wilfred represents that side of his psyche that presses him to do things he wouldn't normally do. But I wouldn't call Wilfred a sage. There are precarious situations that Ryan will be put in as a result of Wilfred."
[From
Entertainment Weekly
, print edition, November 12, 2010]
Wood also plans to at least visit the set of
The Hobbit
, which will be filming in New Zealand since the labor dispute has been resolved.
"I'm relieved the dispute with the unions was figured out and the film is staying in New Zealand. If I could continue to make movies there for the rest of my life, I would be very happy. I know what it's going to be like for a number of the actors who are going out there for The Hobbit. I'm excited for them, and envious to a certain degree. That experience marked an amazing time in my life."
[From Entertainment Weekly, print edition, November 12, 2010]
I know it's corny, but
Lord of the Rings
was a good time in my life too. In fact, I have a set of Gollum bookends and a lifesize Legolas cut-out I'm willing to sell if anyone's interested.
Wilfred
is expected to debut on FX in mid-2011. Elijah will also be appearing November 15 in 24 Hour Plays on Broadway, along with Claire Danes and America Ferrera.
Elijah Wood is shown on 9/7/10 at
The Romantics
premiere. Credit: Fame Pictures