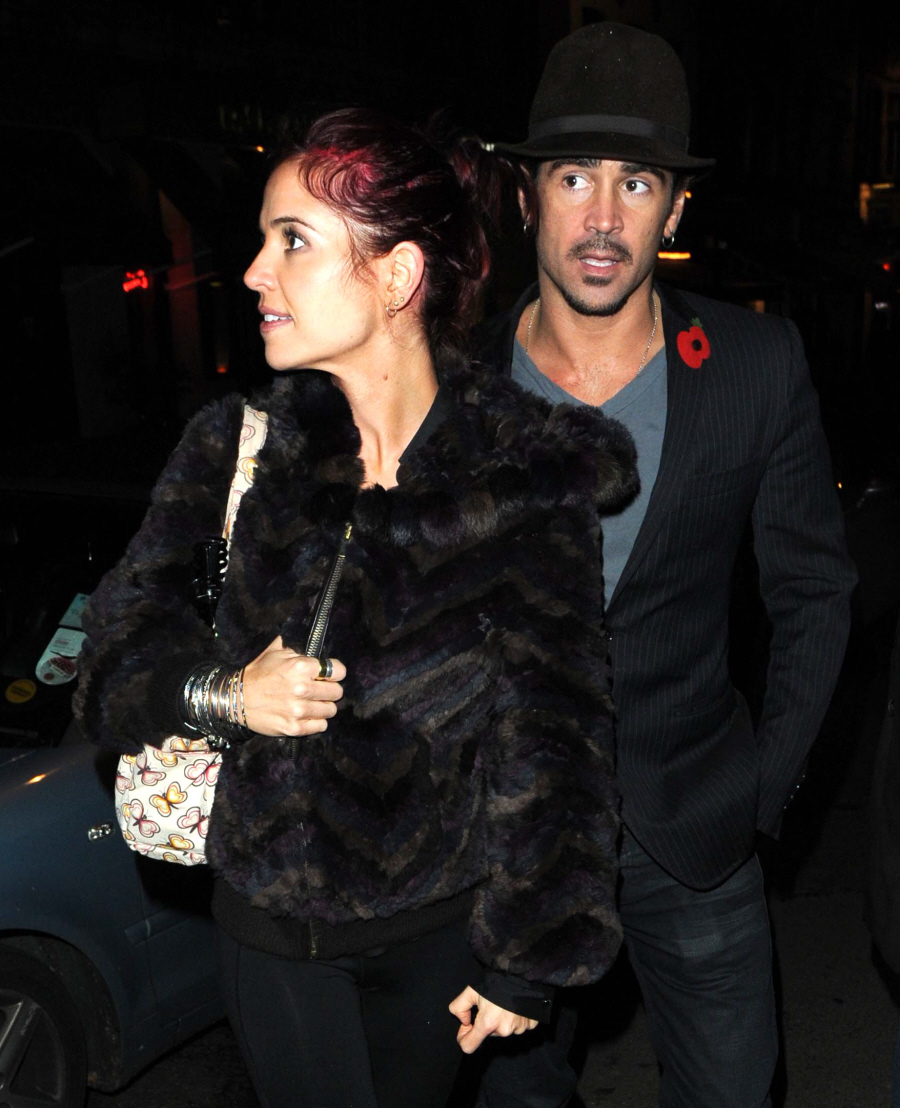 These are some new photos of Colin Farrell out and about in London last night. Fame Pictures claims that this chick that he's with is "what looks to be ex-girlfriend Alicja Bachleda". It's not Alicja. Alicja is pretty, and she has a classic profile. This chick does not… she looks very much like some drunk woman Colin picked up at a seedy bar.
Which proves something, to me at least. Colin is single and ready to mingle. If this bar chick can end up going back to the hotel with Colin, why can't you? I don't really think Colin has ever been picky - sure, he likes beautiful women. But he also appreciates ALL women. Why ask "Why her vagina?" when he could be spending time with yours? Part of the pleasure of loving a man like Colin is knowing that when he's with you, he'll make you feel beautiful and special, just because that's the way he treats EVERY woman.
Sigh… it's a good day. Colin's dong is back on the market, and he's already trolling for strange. Bless his heart.
Update by Celebitchy
: There's speculation that this woman is Colin's sister, Claudine. I think it's her - I saw a few photos
on this video
that make it look like her, and
this photo
looks like it could possibly be her. However, Kaiser thinks it's a new chick and not Colin's sister, because she says his sister is cuter and shorter than this woman and points us to
this recent picture of Claudine
, that looks like a completely different person.
UPDATE BY KAISER:
Okay, it probably is his sister, but I still don't know which one of his sisters, either Catherine or Claudine. My confusion is that in many photos, Claudine and Catherine are often mislabeled - one is small, petite, adorable, and has a little button nose. And the other is slightly bigger and taller and her nose is different. So… I apologize for saying that Colin picked up a bar girl and was ready to impregnate her (even though you know that's totally his plan for TONIGHT). MY BAD. I blame Matt Lauer.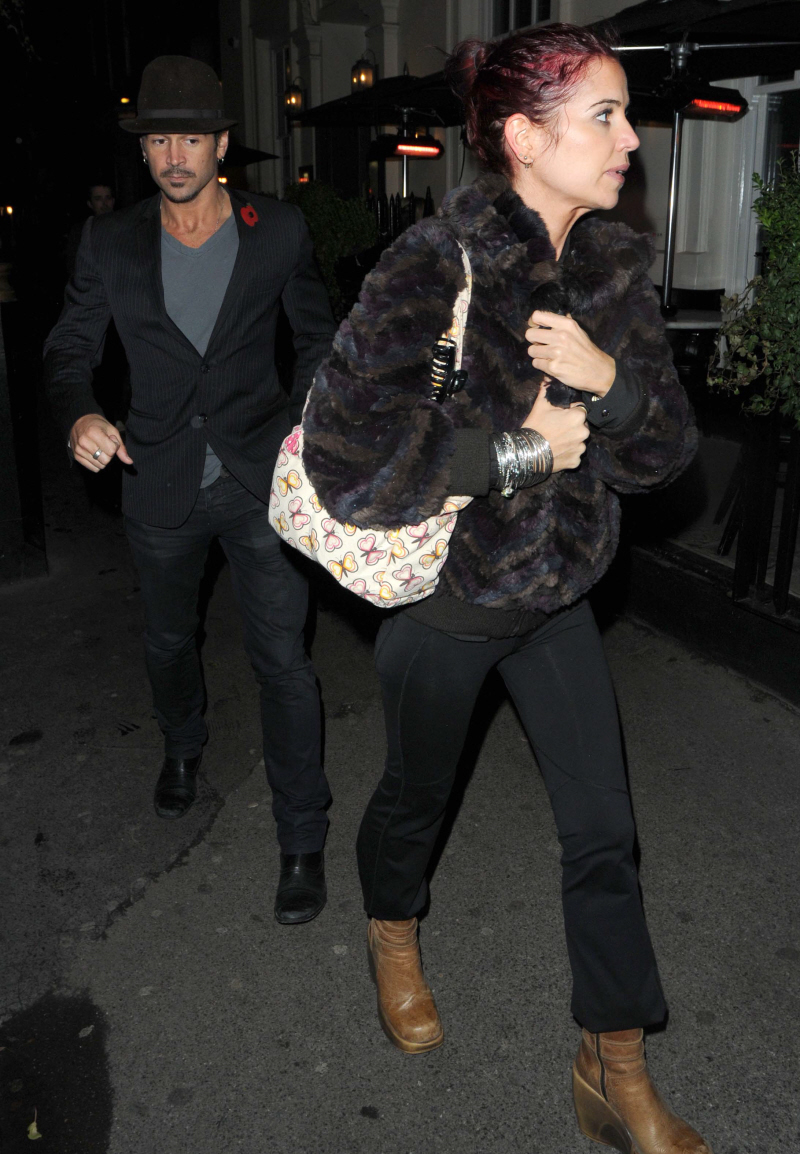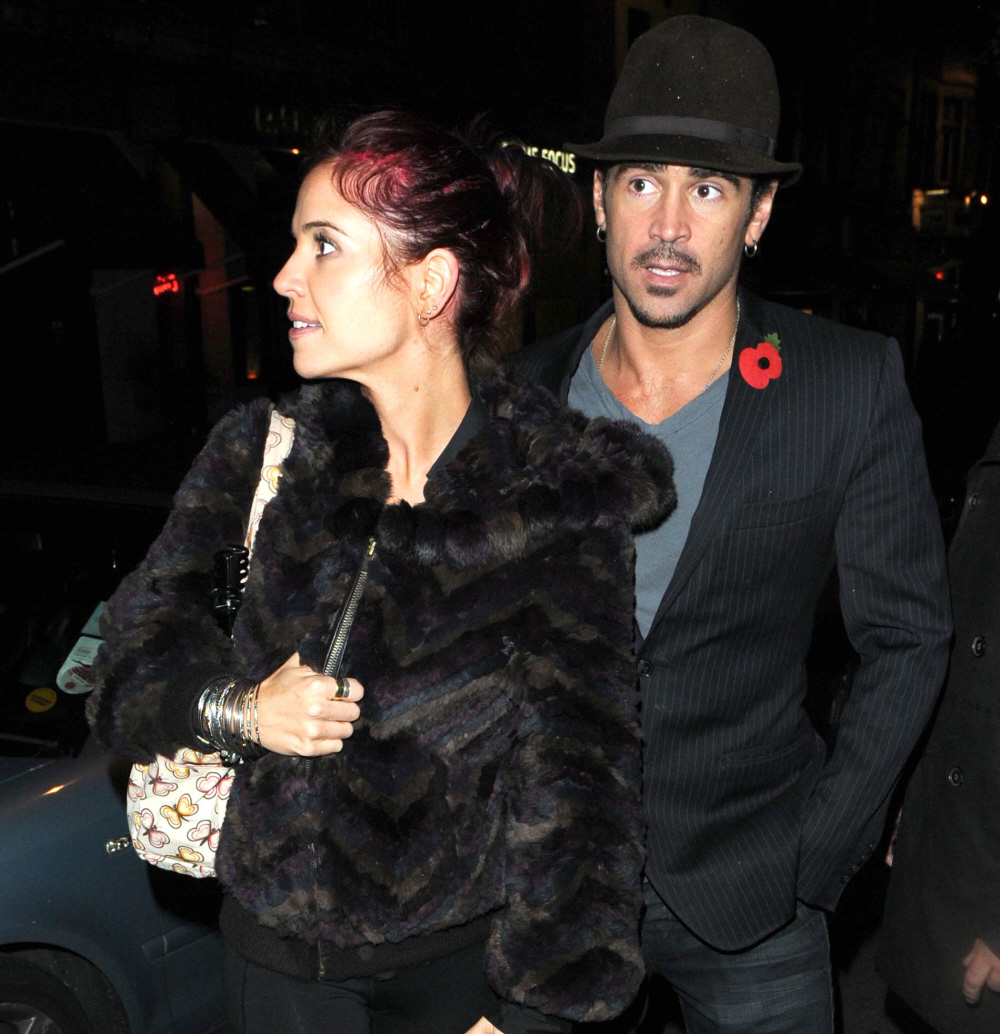 In other Colin news, the new trailer for
The Way Back
came out a week ago. Colin stars with Jim Sturgess, Ed Harris and Saoirse Ronan in a story about… uh… walking. Getting to Israel, maybe? Something. The movie does not look good.
Photos courtesy of Fame. Poster courtesy of
Collider
.