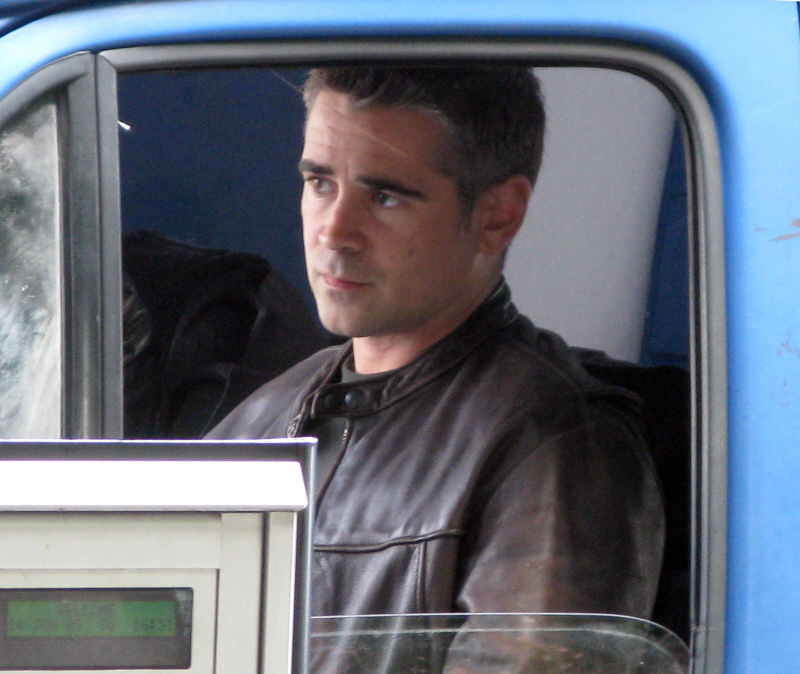 Last year, I kept seeing nice photos of Colin Farrell all dolled up in a suit, filming a new movie. The movie was/is called
London Boulevard
, and it also stars Keira Knightley and Ray Winstone. Here's the thing: I was under the impression that this was some kind of romance or just a straight up modern drama. It's not. It's a gangster film, and it reminds me of Guy Ritchie and Matthew Vaughn's films, like
Rock'NRolla
and
Layer Cake
. Colin stars as the gangster who doesn't want to be drawn back into the web of crime. Keira is the movie star who Colin protects as a bodyguard. Winstone plays the crime boss, it seems. And you know what? This sh-t looks GOOD.
Right? I want to see those sex scenes between Keira and Colin. I want to see Colin pistol whip somebody. I want to see Colin play a badass in a suit. I'm so seeing this movie.
Thanks to
Pajiba
for the trailer!
Photos from the filming of 'London Boulevard' in 2009. Header courtesy of WENN.