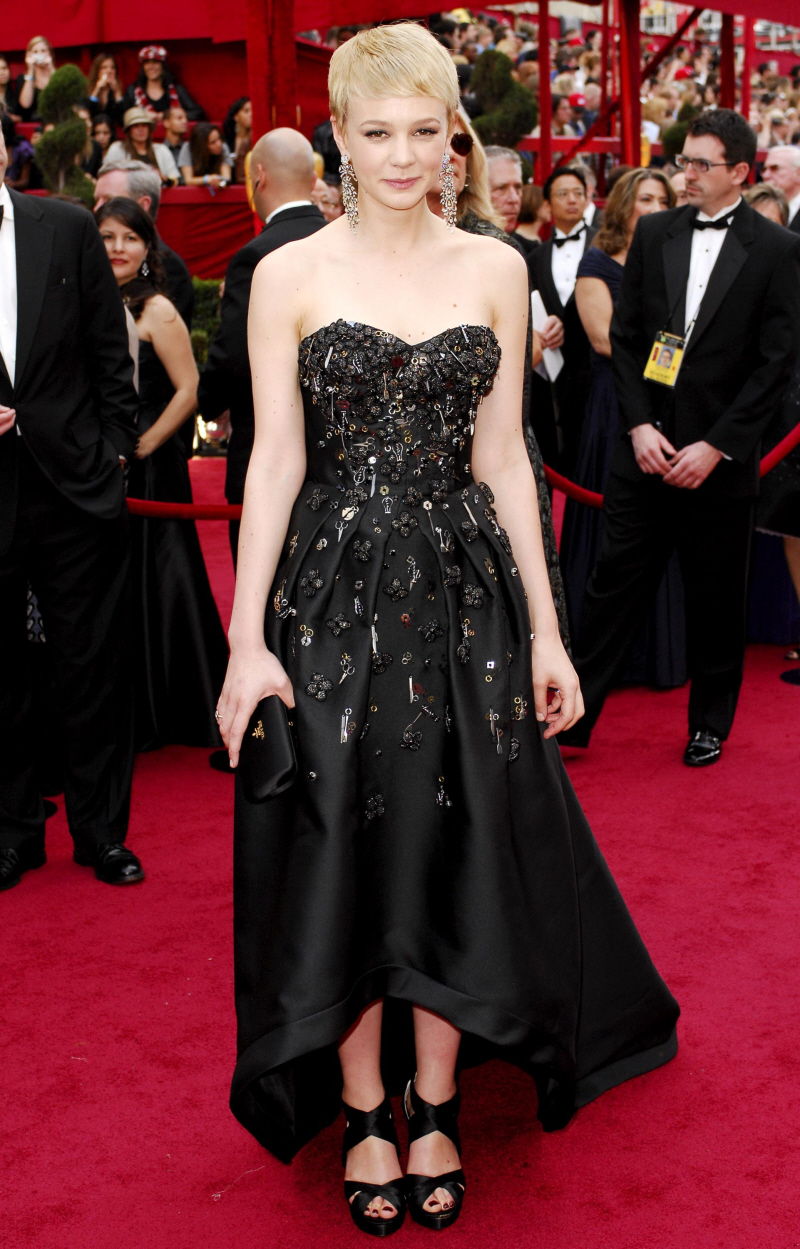 Carey Mulligan was just named the "
Best Dressed Woman of the Year
" by
Harper's Bazaar UK
. I believe the list is just made up of British women, or women who live in England, because the list is funky as all hell. The second best dressed woman was Victoria Beckham. The third best dresses was Yasmin Le Bon, whose name I haven't heard in years. And of course, the list included people like Alexa Chung (gag), Sienna Miller (boo) and Stella McCartney (hack). No Americans, from what I can see.
Now… amongst all of the British girls who could have conceivably "won" this title, would you pick Carey Mulligan? I wouldn't. I like her red carpet looks sometimes, but you can tell she's totally still finding her style, and wants to be able to be funky and eclectic, even though she also wants to be polished and smart-looking. You can also tell -
from interviews she's given
- that she has mixed feelings about people caring about her clothes. She wants to be An Actress, not a Fashion Girl. She does not want to be Jessica Alba, or Sienna Miller, or someone who is just known for walking red carpets.
Good thing, too, because in my opinion, Carey is still learning and making sketchy fashion choices. Remember the mullet dress she wore to the Oscars? Remember the mullet dress she wore to the BAFTAs?!? Remember the Charlie Brown frock she wore just a few weeks ago? None of it was horrible, granted, and she's still cute as a button, but she still has a ways to go. Now, I'm not saying every younger girl has to wander around jacked like Megan Fox - I'm really not saying that. But Carey should try some cleaner looks, and leave the fussy old-lady gowns and mullet dresses in the trash - if I was her stylist, I would be putting her in lots of Calvin Klein, Ralph Lauren, Burberry and Narciso Rodriguez.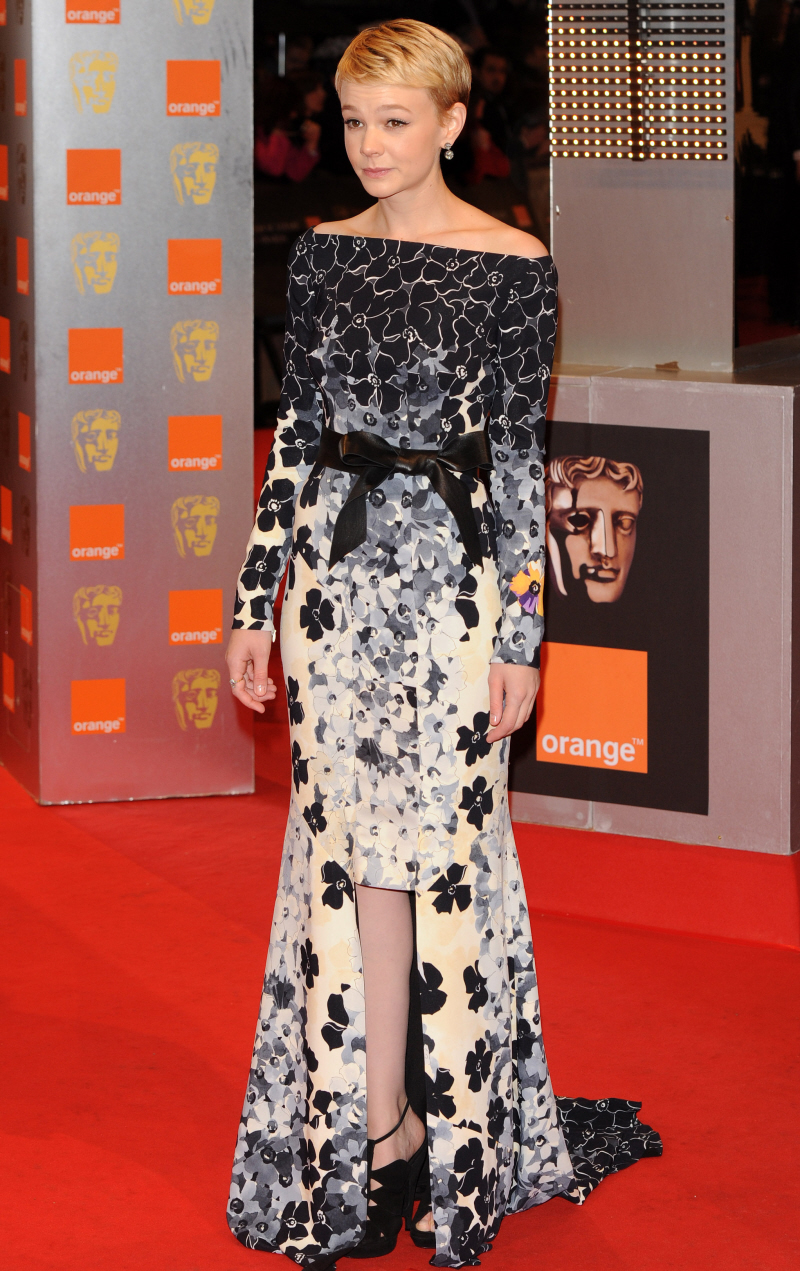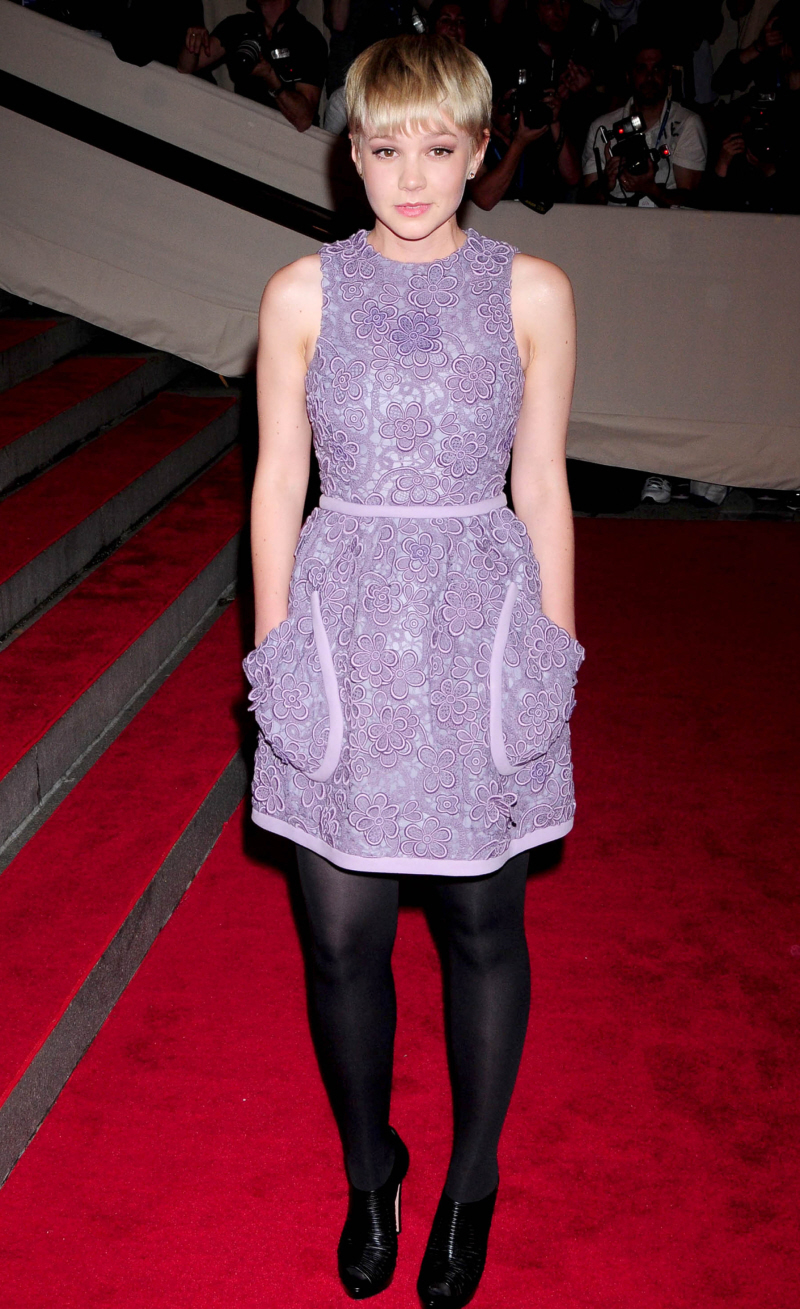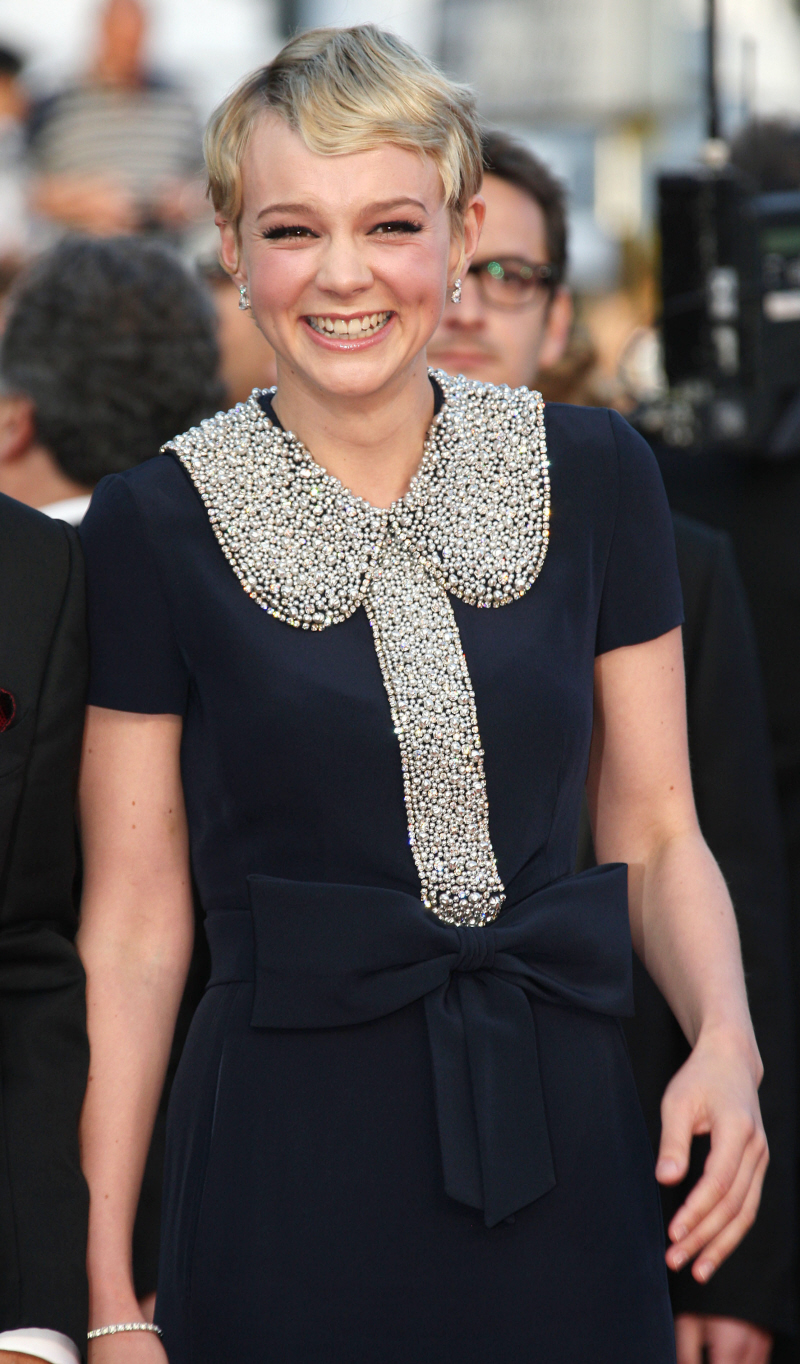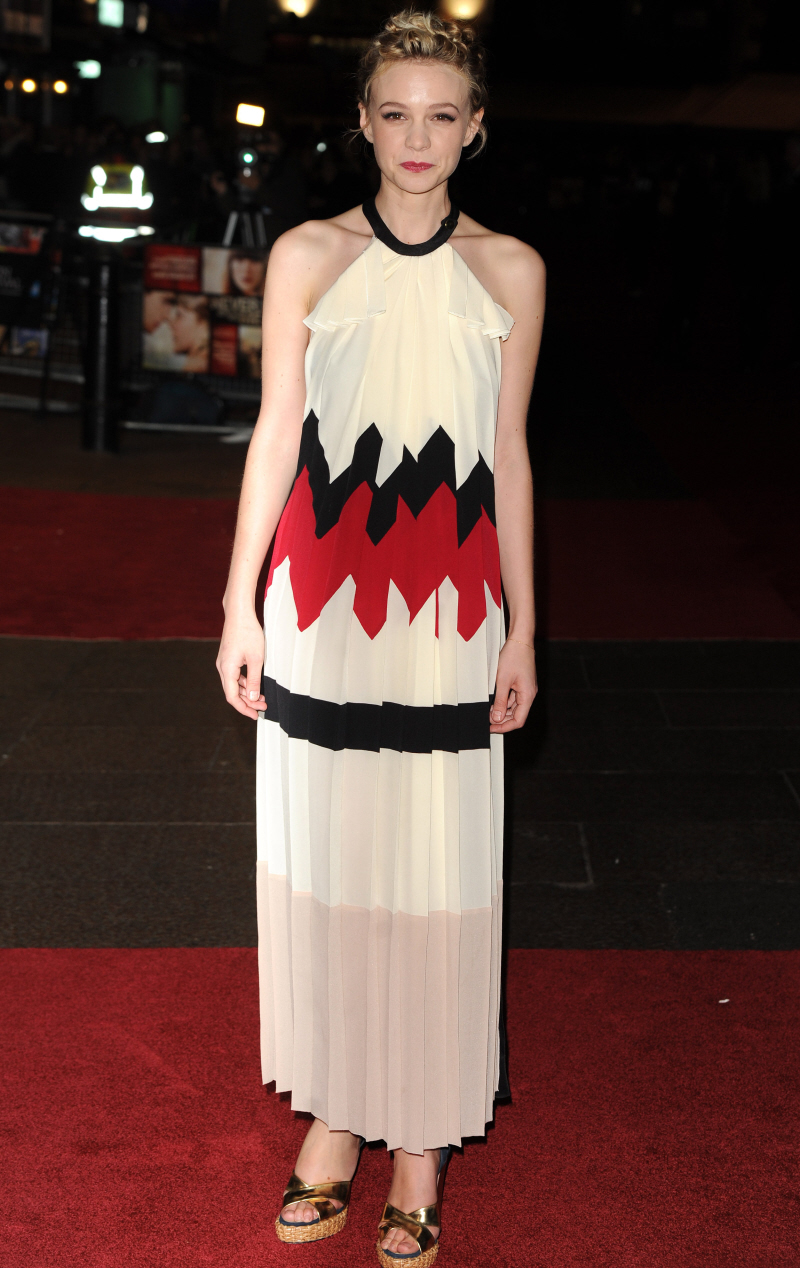 Carey at events throughout 2010. Credit: WENN & Fame.