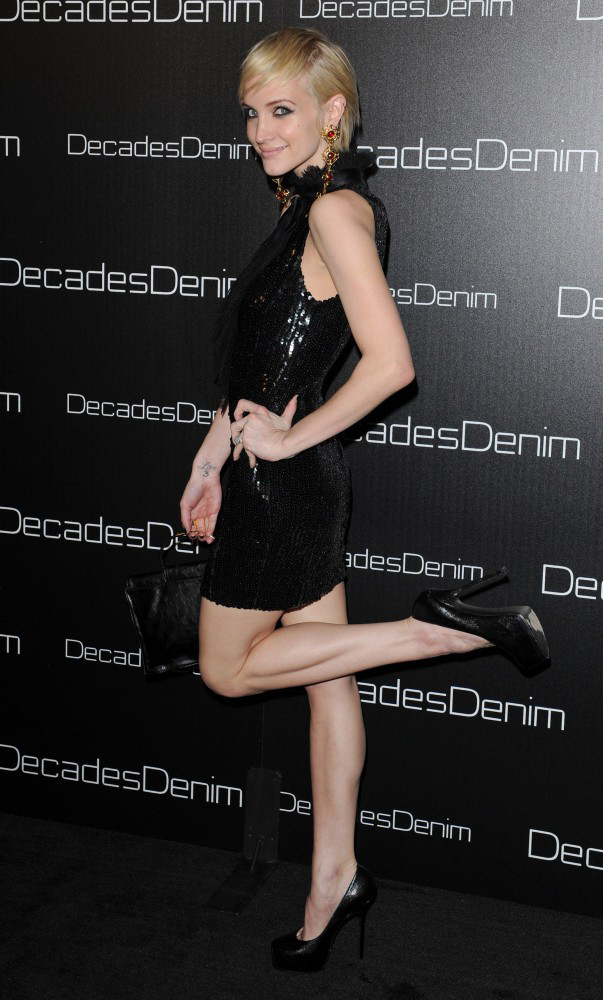 We spend too much time on Jessica Simpson. We are like Papa Joe in that way - always obsessing over Jess's life and clothes and boyfriends and gay BFF breakups. And Ashlee becomes The Forgotten Simpson, and her clothes are rarely analyzed, her weight loss discusses briefly then instantly forgotten, her marriage not scandalous in any way. So let's talk about Ashlee for a moment - these are photos from launch of Decades Denim in LA last night. Ashlee recently cut her hair into this sweet little pixie cut - you'd think that she wouldn't be able to pull it off, but she does.
As for the dress, and as for Ashlee's figure - I think she looks really good. The dress is vintage Chanel, and I find it slightly boring, but it looks good on Ashlee, and she sometimes has pretty nice taste. It's a classy dress, and I like that she's somewhat covered up. As for Ashlee's figure - after a few years of everyone calling her anorexic, it looks like she's put some weight back on (just a few pounds), and I think she looks pretty healthy.
PopEater
says that Ashlee is channeling Edie Sedgwick - I can see that. Especially with the earrings, which are my least favorite part of the ensemble. They overwhelm the whole look, which could have been completely cute. They're too heavy, and they distract from the hair. The makeup is great though. Overall: Ashlee is now a better dresser than Jessica Simpson.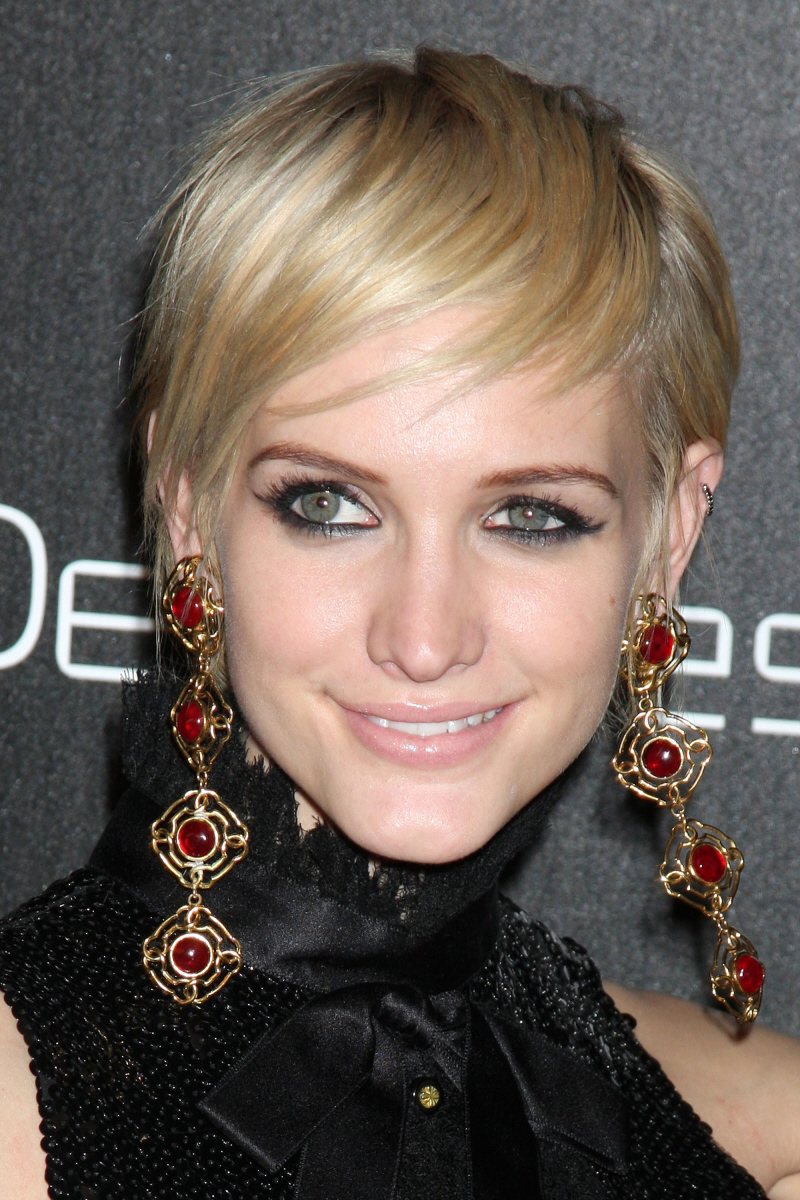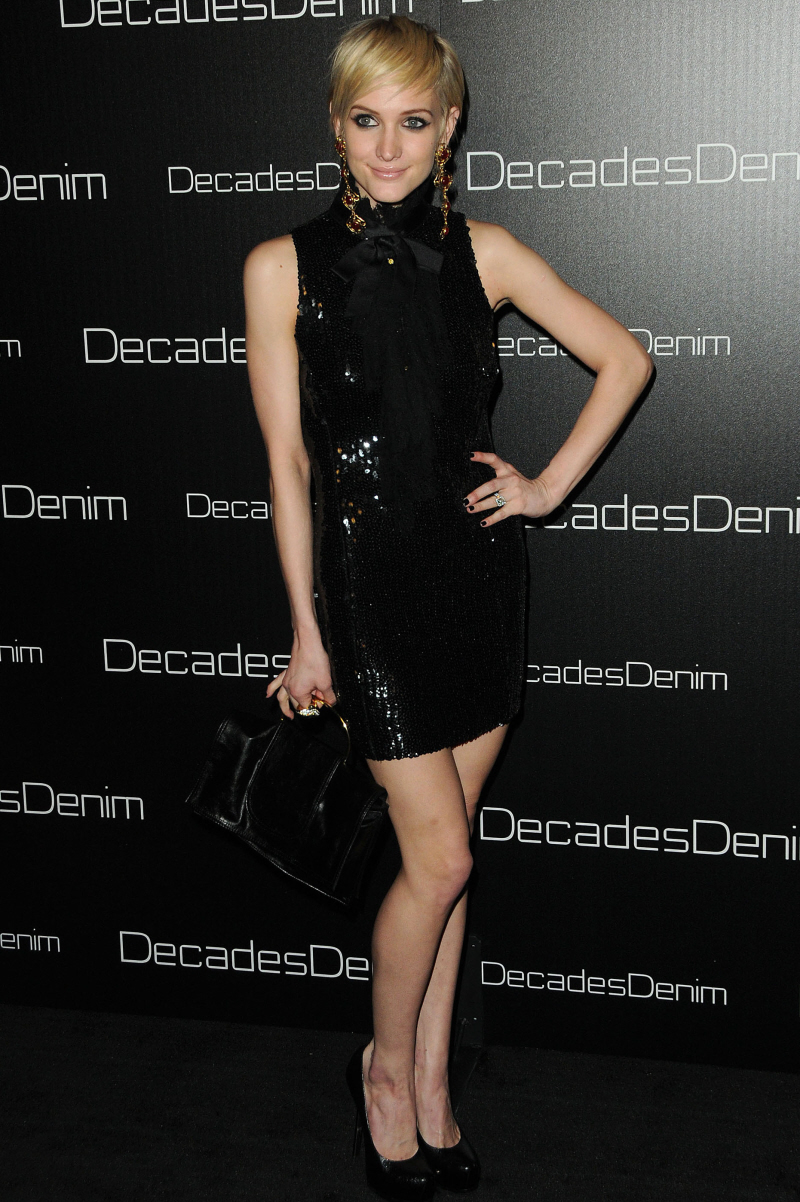 Photos courtesy of
Bauer-Griffin
and WENN.