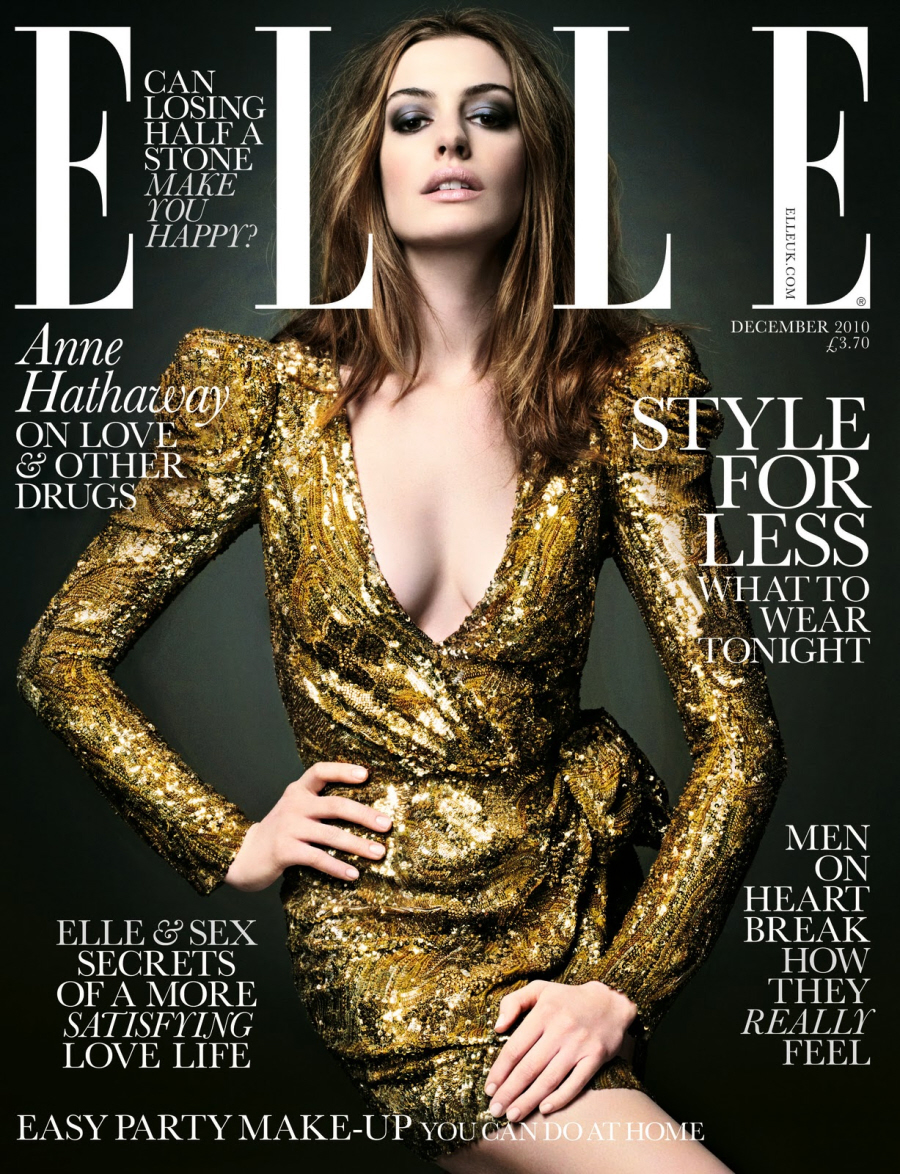 Anne Hathaway is the cover girl for the
Elle UK
December cover. The dress is Balmain, and it costs $35,000. Do you like it? You better, because it's made it's way onto something like
a dozen international fashion magazine covers already
. The dress has more hype than Anne, which is unfortunate, because Anne looks amazing on these covers, and she's wearing the hell out of this dress. Her makeup is stunning too. Love it.
Anyway,
Elle
hasn't released anything from their cover interview, but I suspect Anne doesn't say anything groundbreaking. Since her boyfriend went to prison, it's not like Anne has been some darling of the tabloids. She keeps to herself and doesn't cause a lot of drama, from what I see. It makes her a good person and a boring celebrity. I did find this interview with her, though - Anne talking about how she'd like to finish college:
Anne Hathaway has revealed that she was would love to return to college at some stage in the future. The Love And Other Drugs actress told Jay Leno that she had completed two years of college and was eager on resuming her studies.

"I finished two years and I'm hoping that I get back," she said. "The last time that I went to college was between Brokeback Mountain and The Devil Wears Prada so I've been busy since then, which is nice!"

She continued to reveal that she is currently preparing for her ten-year high-school reunion, to which Leno joked that she should bring the new issue of Vogue which features her on the cover.

"The timing has worked out pretty much in my favour, hasn't it?!" laughed Hathaway.

"I was so invisible in high school," she continued. "I don't think I was unpopular because I don't think I registered enough to matter. I was really interested in the arts and that was kind of my passion so if anybody knew who I was that was what they knew me for."

"It will be nice to go back," she added. "I'm curious to see how everybody is doing."
[From
Digital Spy
]
I'm glad Anne isn't pulling out the old
"everyone hated me, I was such a loser"
trope that literally EVERY celebrity uses these days, even when you find out that they were elected class president and they were the head cheerleader and prom queen. I buy that Anne was probably not hated or bullied, she was probably just there. And it would be kind of cool if she went back to college. I wish more celebrities would take time off and put the focus on their education.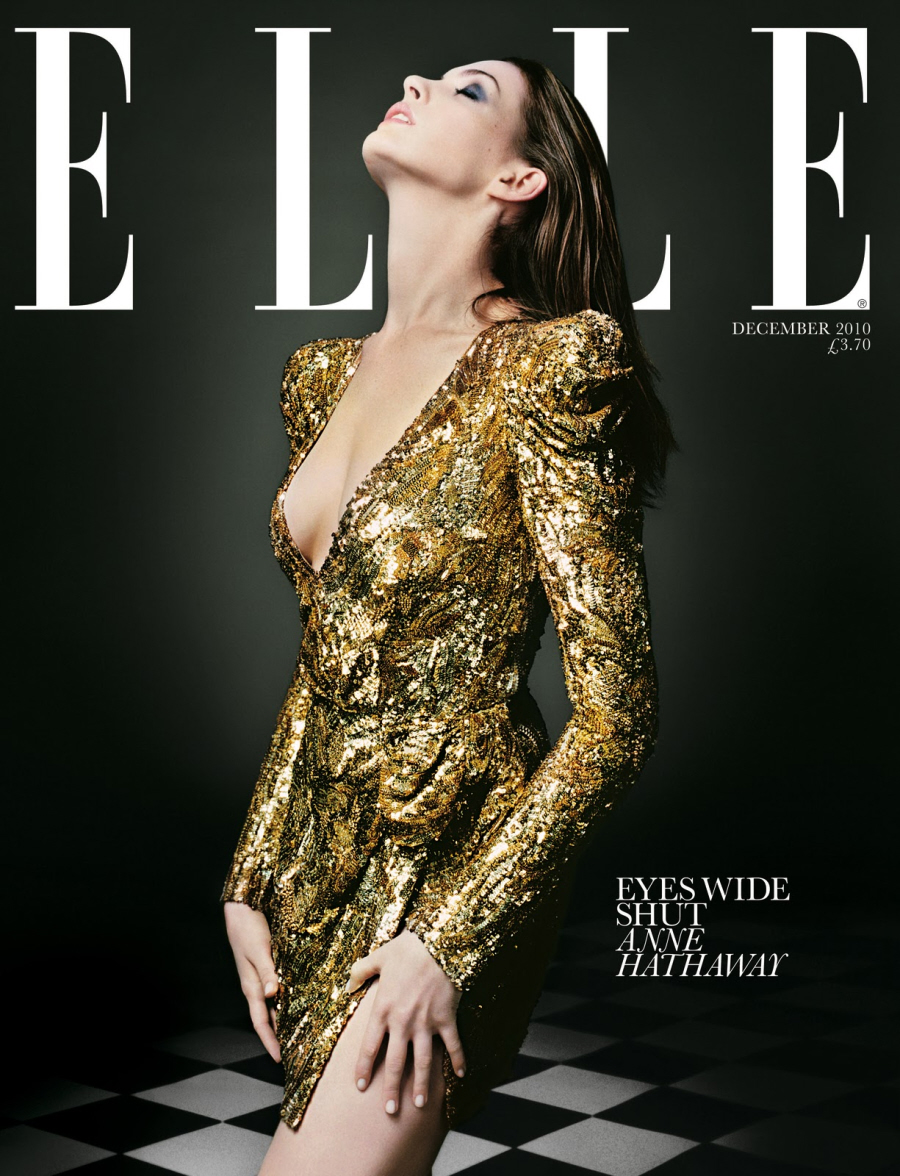 Elle UK covers courtesy of
The Fashion Spot
.