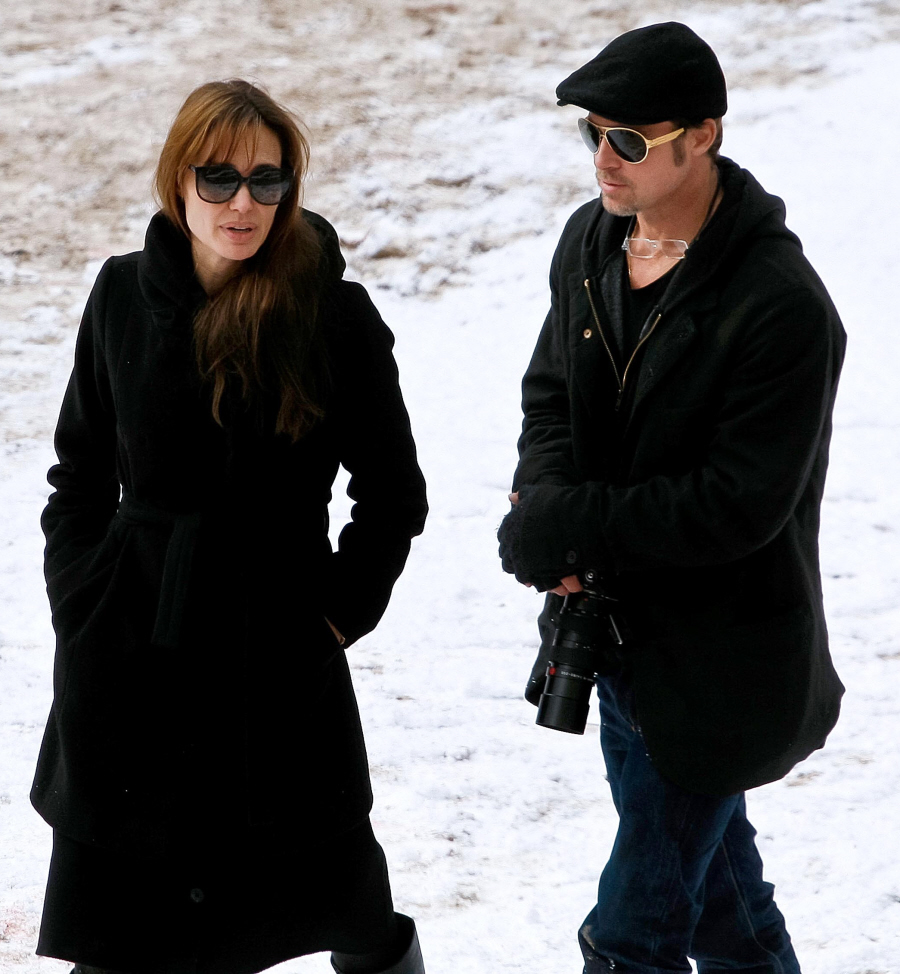 These are more photos from the Budapest set of
United Love Story
(ugh, that stupid title), Angelina Jolie's feature directorial debut. They're from yesterday, and maybe a couple from the day before. Honestly, these aren't as exciting as
Monday's ass-groping/coat porn photos
, even though there is still the awesome black coat and there is
some
groping (just not hot ass-groping). It feels like they're just playing with us now - like they now we want to see Brad wear his reading glasses while he licks Angelina (that would be a good photo). And while I like that Brad keeps coming to the set to take photos and be a general support system for Jolie, I'm losing my enthusiasm for these set photos.
Maybe it's because I think this film isn't going to be very good. Do you remember that movie
Enemy at the Gates
, with Jude Law and Joseph Fiennes and Rachel Weisz? On paper, it should have been an excellent film, but it was hampered (in my mind) by the too-realistic conditions of the film. I mean, all of those actors looked like they were freezing their asses off. Same thing here - I mean, I like a good snow-filled drama, sure. But how about some scenes set inside, by a fire? A thermal blanket, perhaps?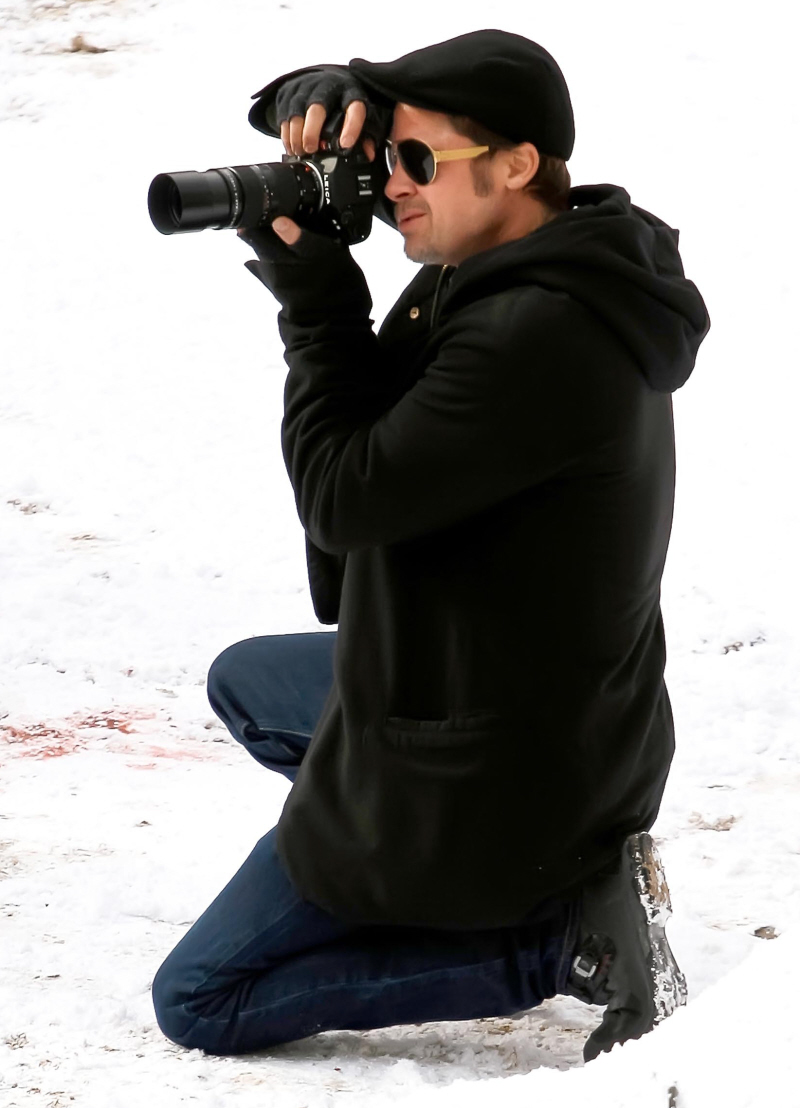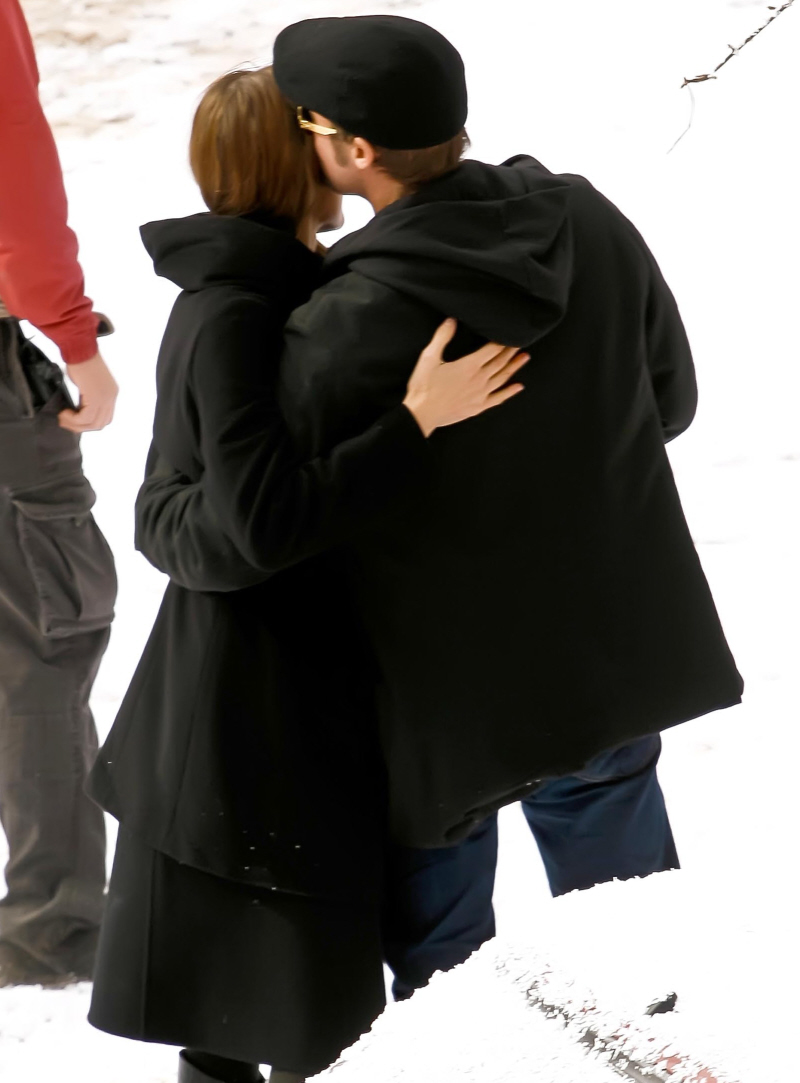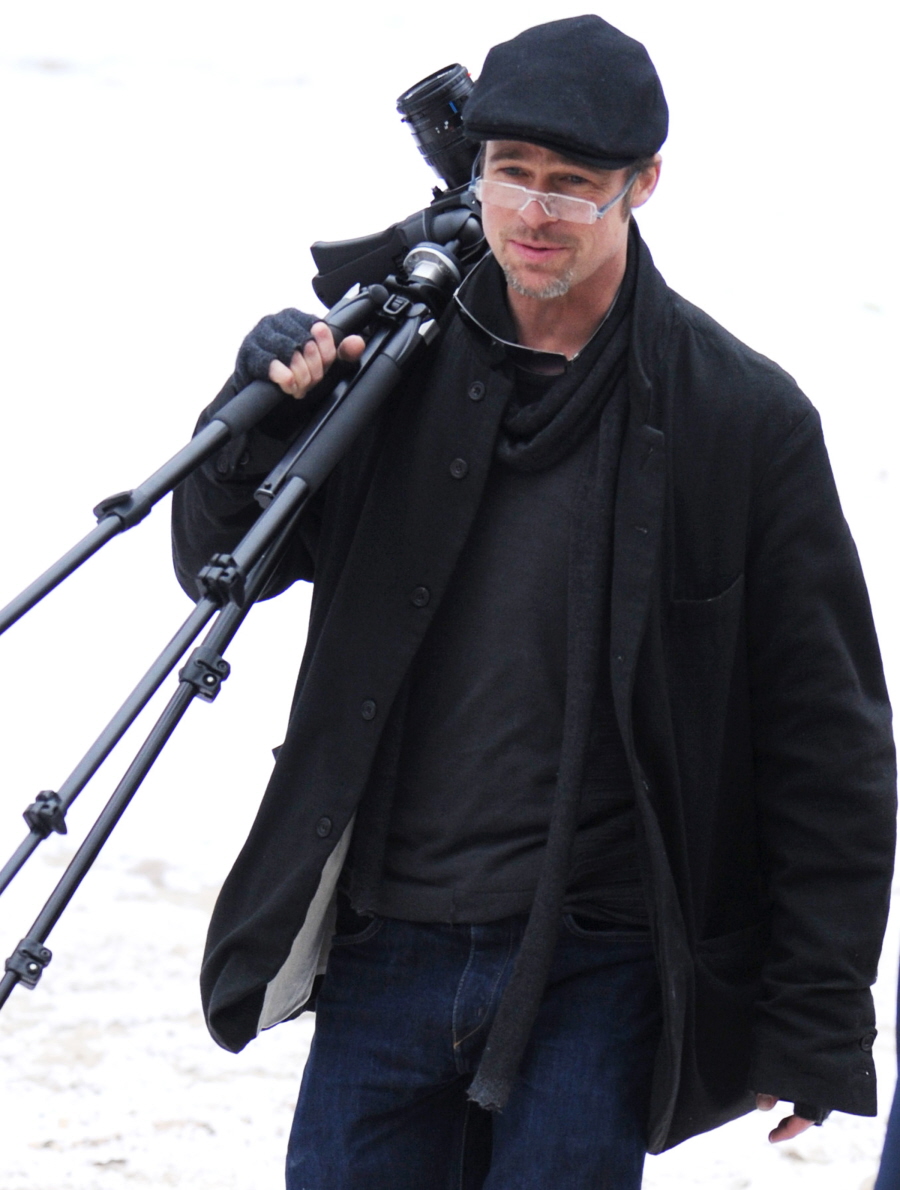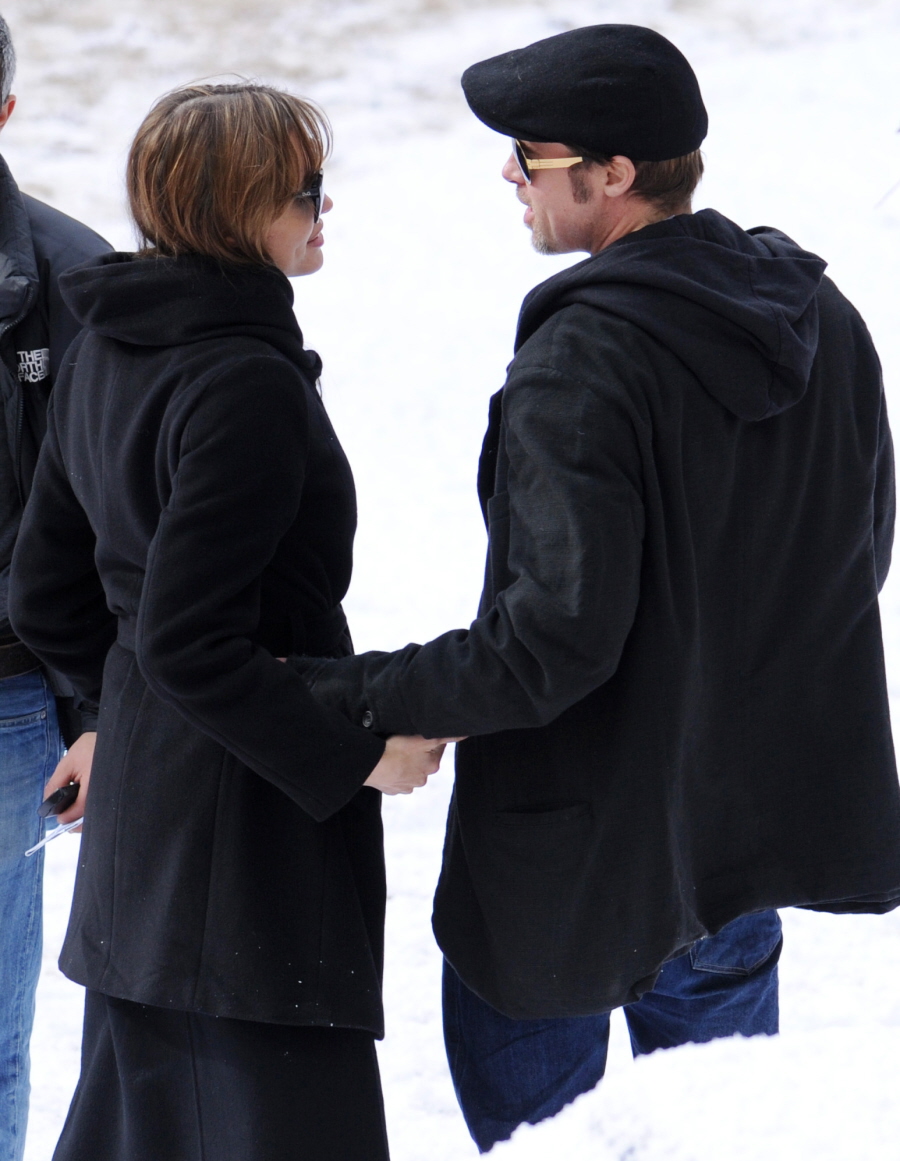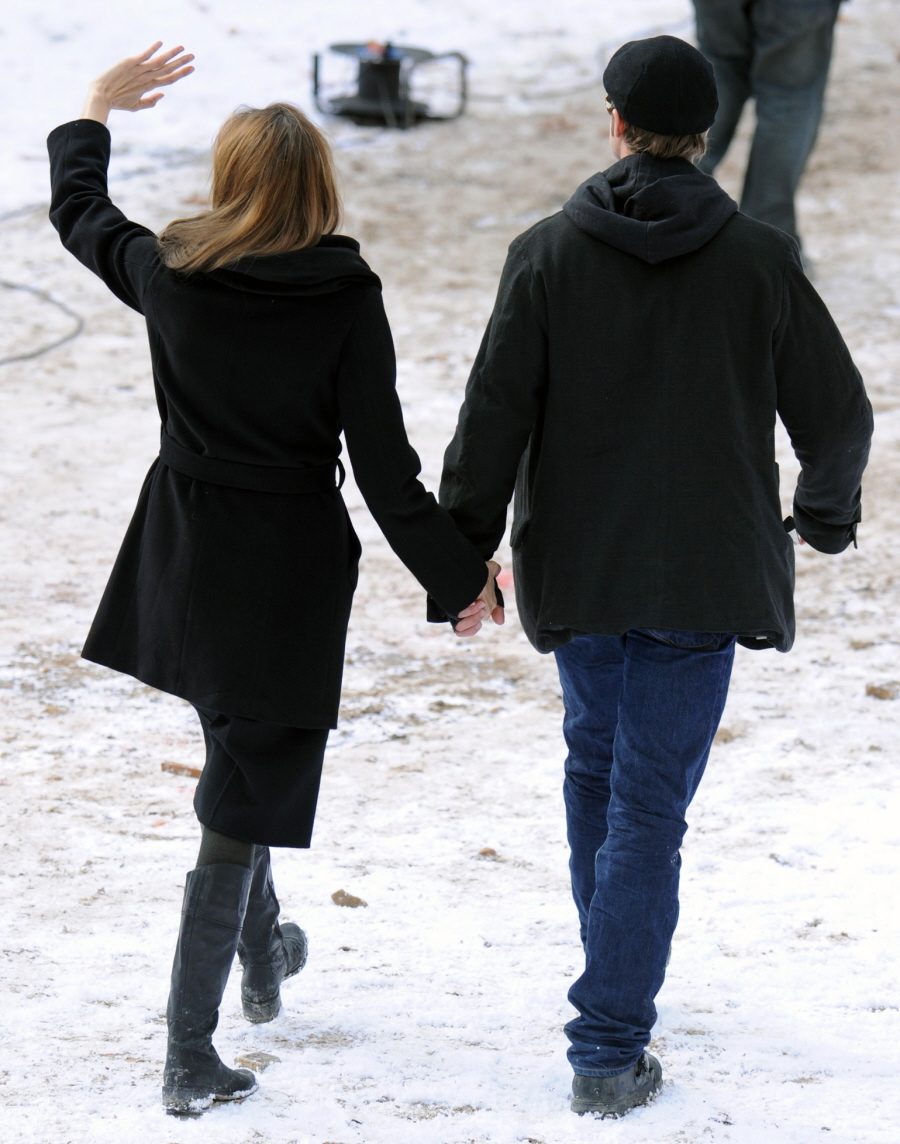 Photos courtesy of WENN & Fame, from November 8 & 9, 2010.