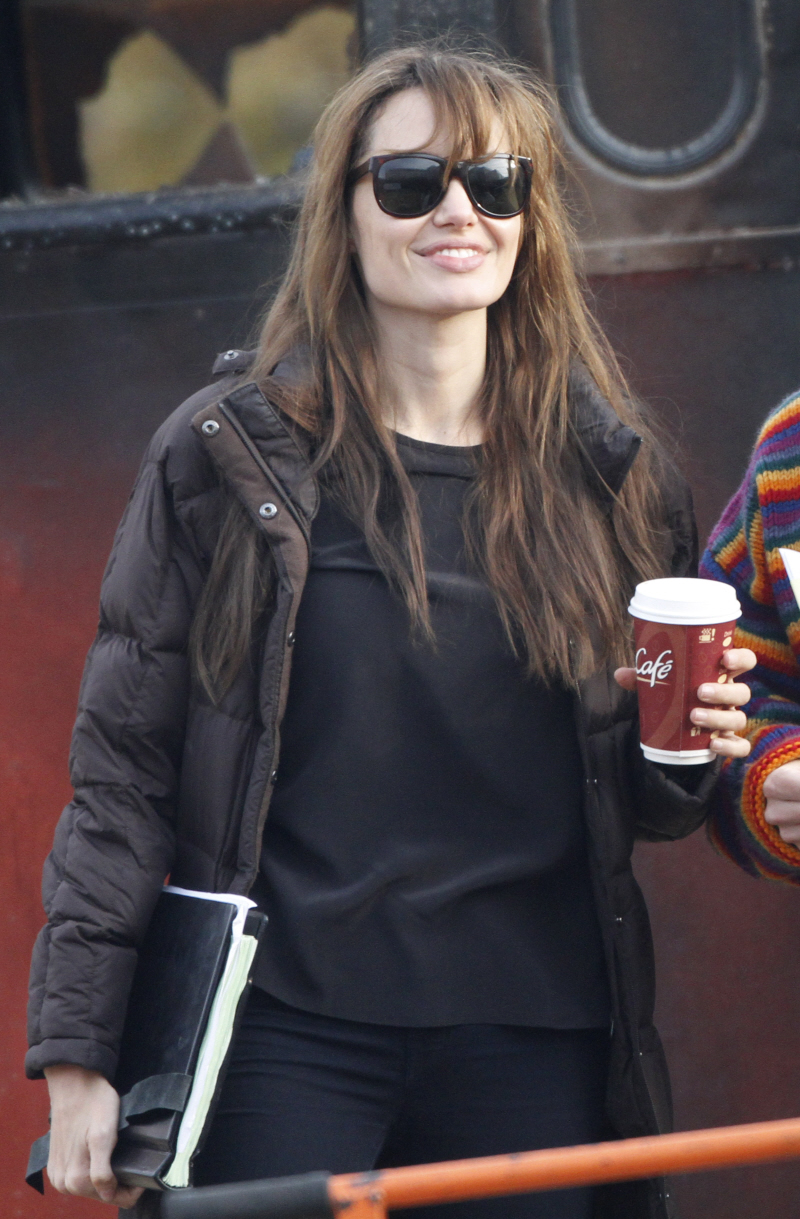 First - these are new photos of Angelina Jolie in Budapest yesterday, while she worked on her feature directorial debut, which is still untitled. Question: Is she drinking coffee from a Budapest McDonalds? Anyway, the print edition of
Us Weekly
has the funniest sycophantic story about Angelina Jolie this week.
Back in April
, Angelina and Brad visited Bosnia as part of an official UNHCR goodwill mission. They traveled to refugee camps and met with people who have been refugees for more than a decade. Shortly after their trip, a number of the refugees they had visited were granted a $500,000 housing donation courtesy of the United States government. Coincidence… or sainthood?
The next Mother Teresa! For years, Angelina Jolie has won praise for her humanitarian work, but the 15 residents of a Bosnian refugee camp took it upon themselves to canonize her, calling her "Saint Angelina".

Why the honor? They say her April visit prompted a $500,000 US government donation to house them after the region's war in the 1990s left them homeless.

"Is it not a miracle that she came to give me an apartment?" Goran Markovic asks Us Weekly.

Radomir Jovicic, mayer of Rogatica, tells Us he spent years lobbying but only got the funds after Jolie and Brad Pitt toured the refugee camp. Adds camp resident Borka Mandzo, "I'd kiss her feet."
[From
Us Weekly
, print edition]
Look, as I've said many times, I admire Angelina enormously for her UNHCR work, and for the time and money she gives. She raises awareness and raises money, and the profile of international refugee crises is raised by her work. But these refugees should really give a little more of the credit to America as a whole, right? Sure, maybe the government wouldn't have given the money if Angelina and Brad hadn't made the trip and brought the ongoing Bosnian refugee issue into the news - but the government was the one to give the money.
One last thing - Saint Angelina certainly has a cute leading man, right? Damn.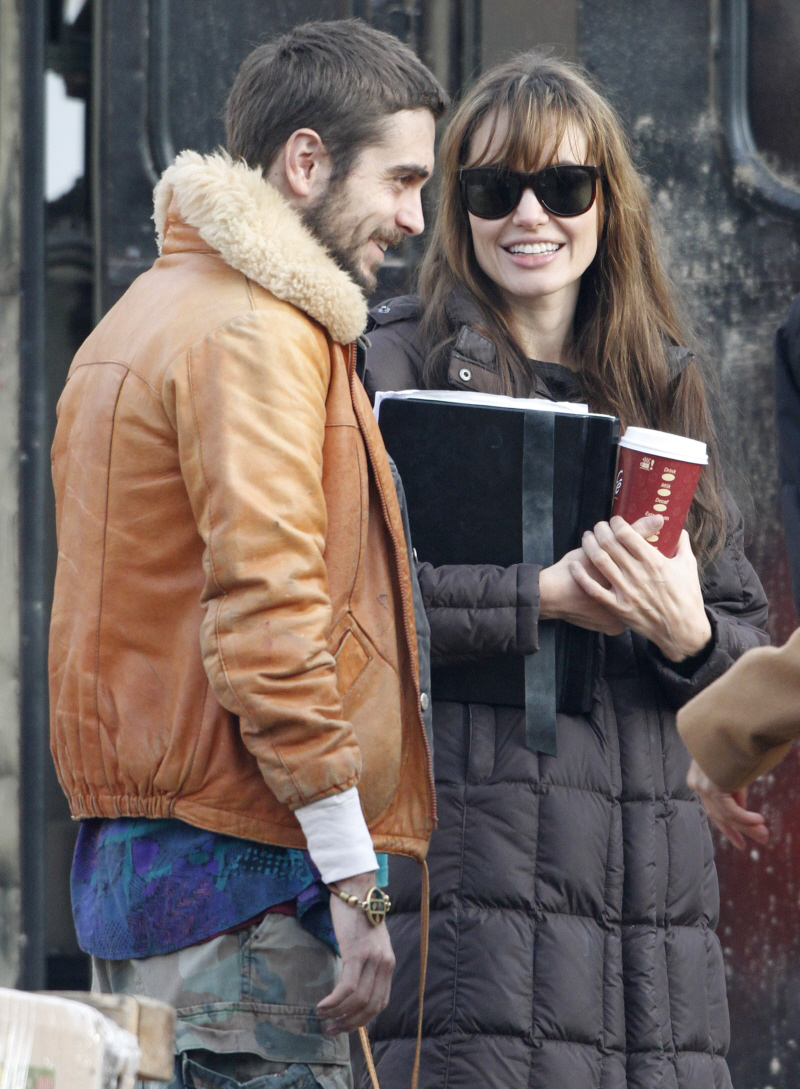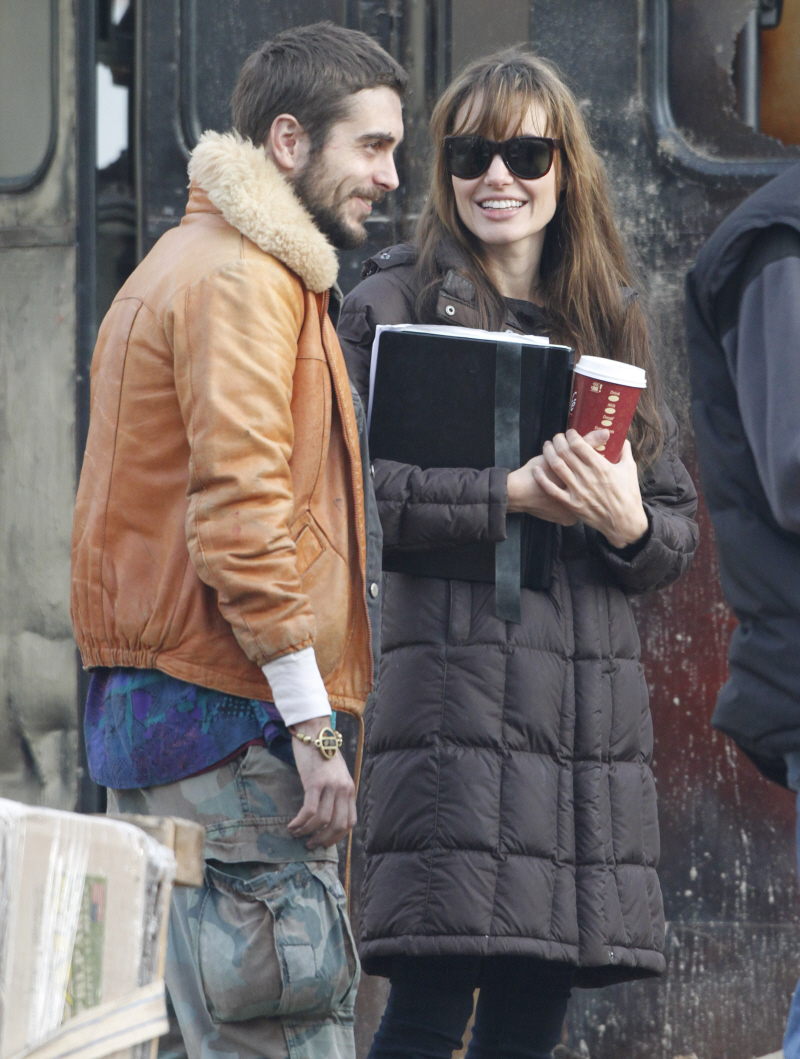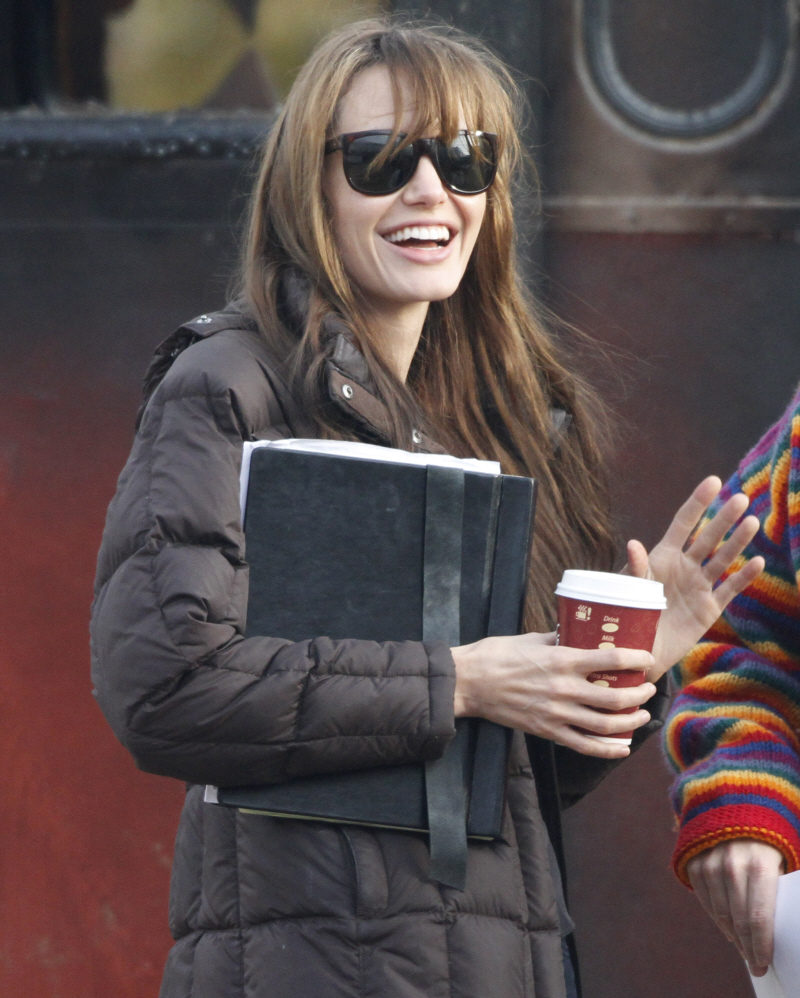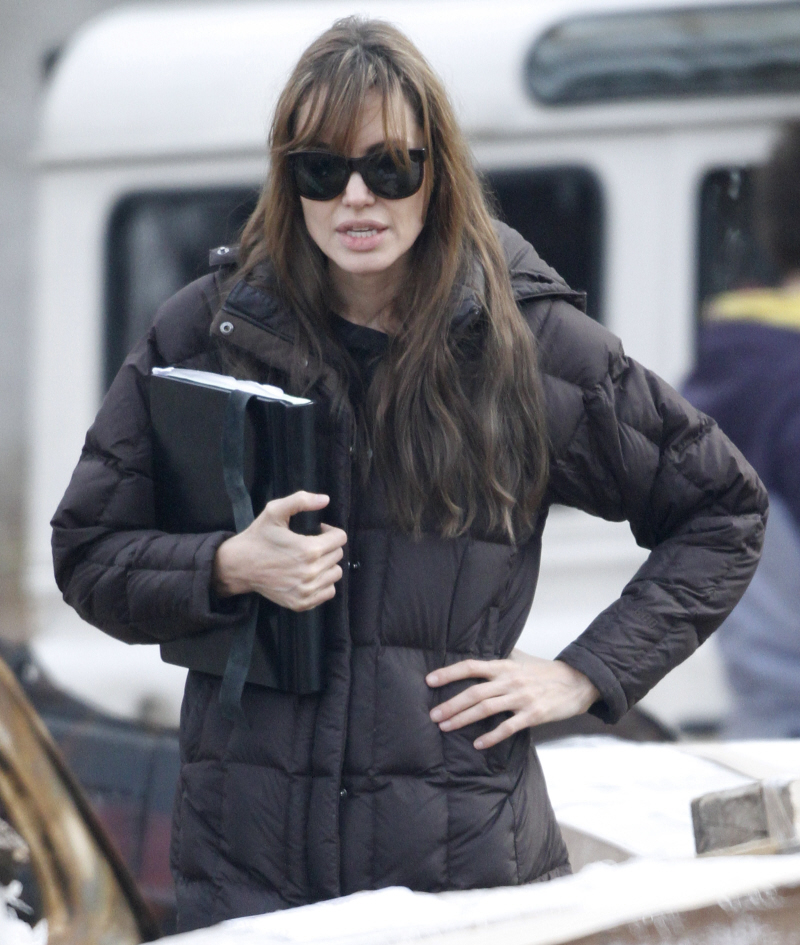 Photos from Budapest, November 3, 2010. Credit: WENN.