Posted by

Orhan Bülbül
Labels: 50-Cent
50 Cent isn't getting enough attention for impersonating his dog, dating what's her drunk-face, and being a homophobe, so he tweeted some photos of himself playing with 1/2 a million in cash. He should have gone for something more interesting, like diamonds, but he definitely wouldn't have had as much bang for his buck. Adriana Lima's diamond bra was worth four times that amount and she has great boobs to draw our eyes to the gems. You know, 50 could have just converted that money to dimes and nickels and then waded in it naked. That would have taken more planning though. As is is, he probably went to the bank and withdrew the money just for this little photo op.

Here are 50s pics in order from oldest to newest, along with the captions he tweeted.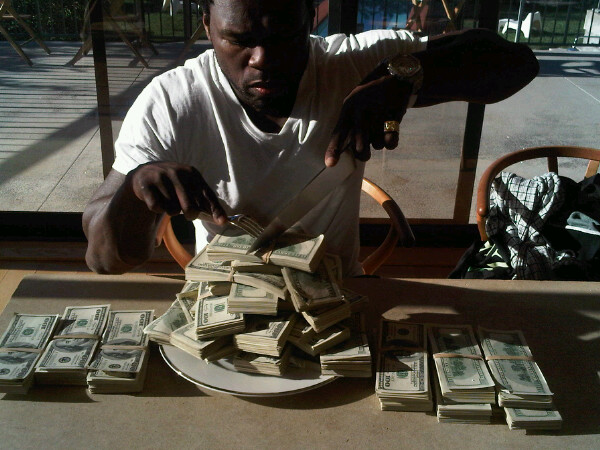 I'm eating good baby and I'm still hungry. Lol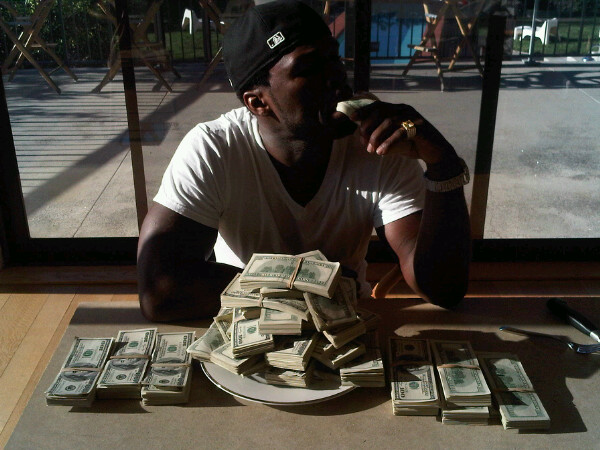 A half a mill for lunch anyone ?lol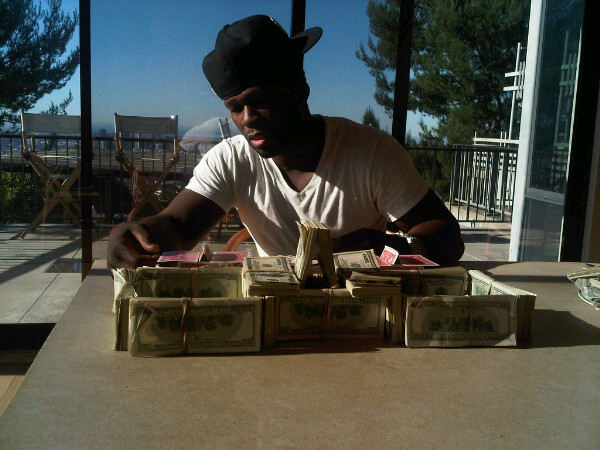 I'm designing a house now I have a good idea. Lol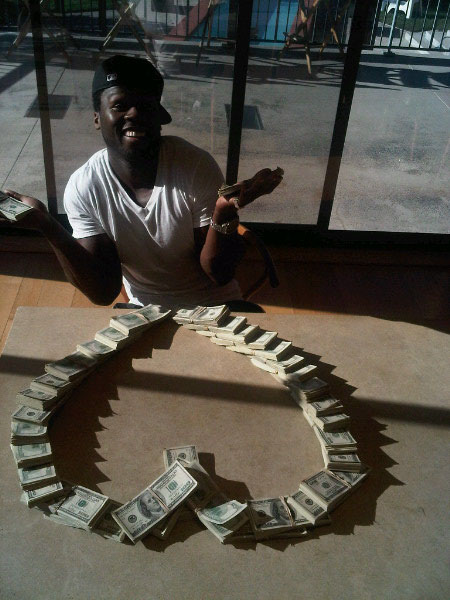 Who said I don't have a heart. Lol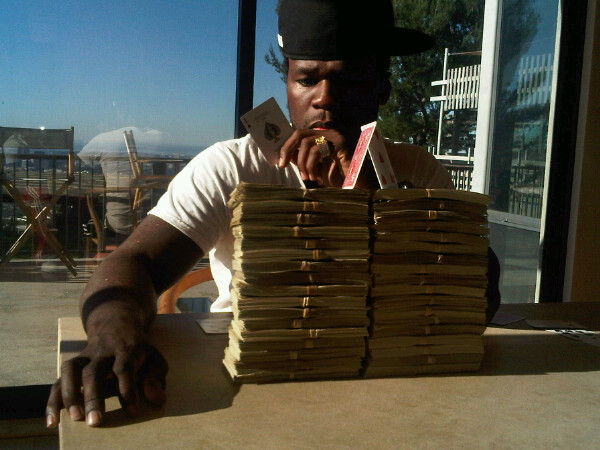 This is the life baby I'm going to Vegas to gamble with floyd ill double this quick.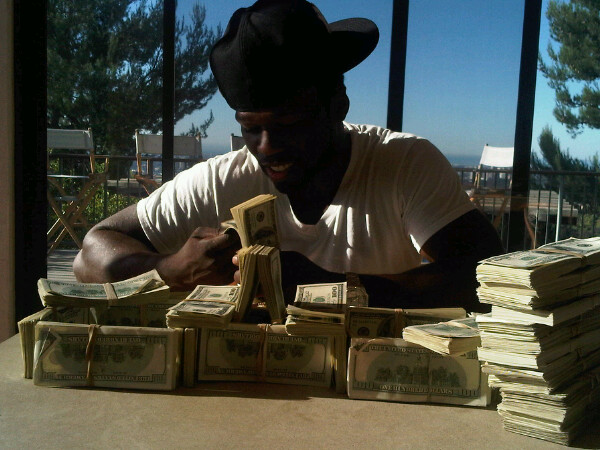 Holy shit bat man I think I'm rich. Lol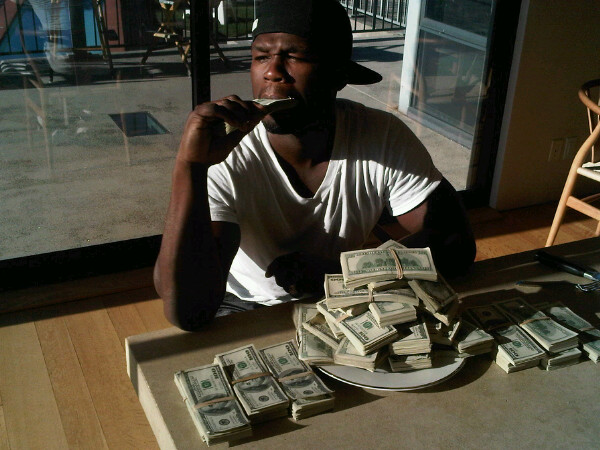 I don't know what I'm going to do today but I'm going to have fun. Do you believe me?

50 is only proving that all the money in the world can't stave off boredom for a narcissist. It also can't buy creativity, common sense, sensitivity or skill in photography.

Story via Gossip Cop.