Everything seems fine and dandy for Ashley Greene and Joe Jonas, right? They couple has been spotted holding hands and kissing in recent days, while the former even accompanied the latter to South America this week.

"Oh My gosh! Just landed in Bogota and was met with lots of love and screams from fans! You guys are So amazing! Thanks for the warm welcome!" the actress tweeted on Wednesday.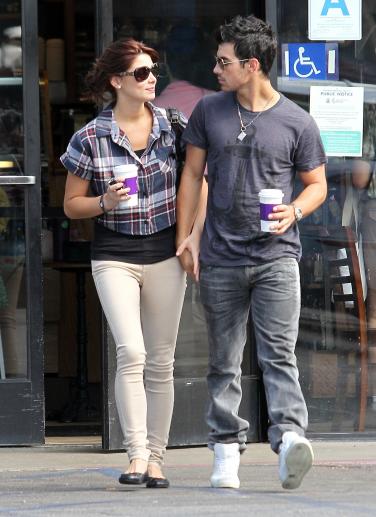 So, what's the problem? Joe's mother has a small beef with Greene: she fears the Twilight Saga star will corrupt her religious, clean son!
"She's edgier and older than Joe's other girlfriends and his mom isn't thrilled about the situation," a
source tells
Hollywood Life.
In the past, Joe reportedly controlled his love life. This included dalliances with
Taylor Swift
, Demi Lovato and Camilla Belle. But "Ashley's the one leading the relationship," an insider says now, going on about the fears of Denise Jonas:
"They've instilled really moral believes in their boys, and Joe has always been the one to push the envelope a little bit. Denise knows her boys are heartthrobs, but she's kind of nervous of the way Ashley has Joe wrapped around her finger."
That isn't the major concern, of course. Considering the purity ring donned by this singer, Mrs. Jonas is likely more worried about Ashley wrapping herself around a different body part.