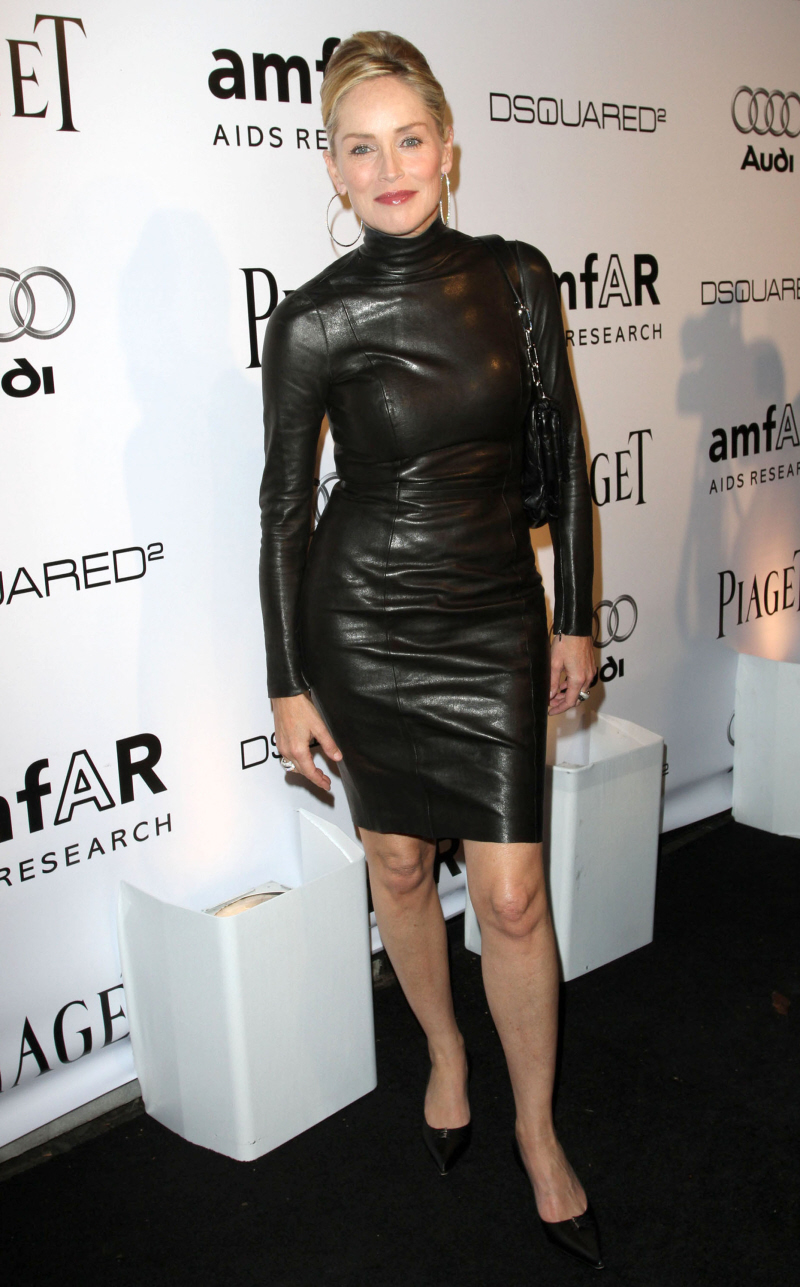 When I first saw these photos of Sharon Stone at last night's AIDS charity gala, I was slightly overcome. Is Sharon Stone a crazy bitch?
Sure
. Is she not that talented as an actress?
Sure
. But this woman can wear the hell out of a black leather turtleneck dress, can't she? The body looks great, and the face is rather amazing too. What a great red carpet appearance for her. Personally, I think Sharon is "
dressing her age
" while still looking younger and sexier than most women her age. She doesn't look desperate, I think. She's covered up yet she's still showing off her figure. She could give Demi Moore some pointers.
So, here's the question: Should Sharon Stone be style role model for over-40 women? Or is she a style role model for women of all ages? Is she timeless?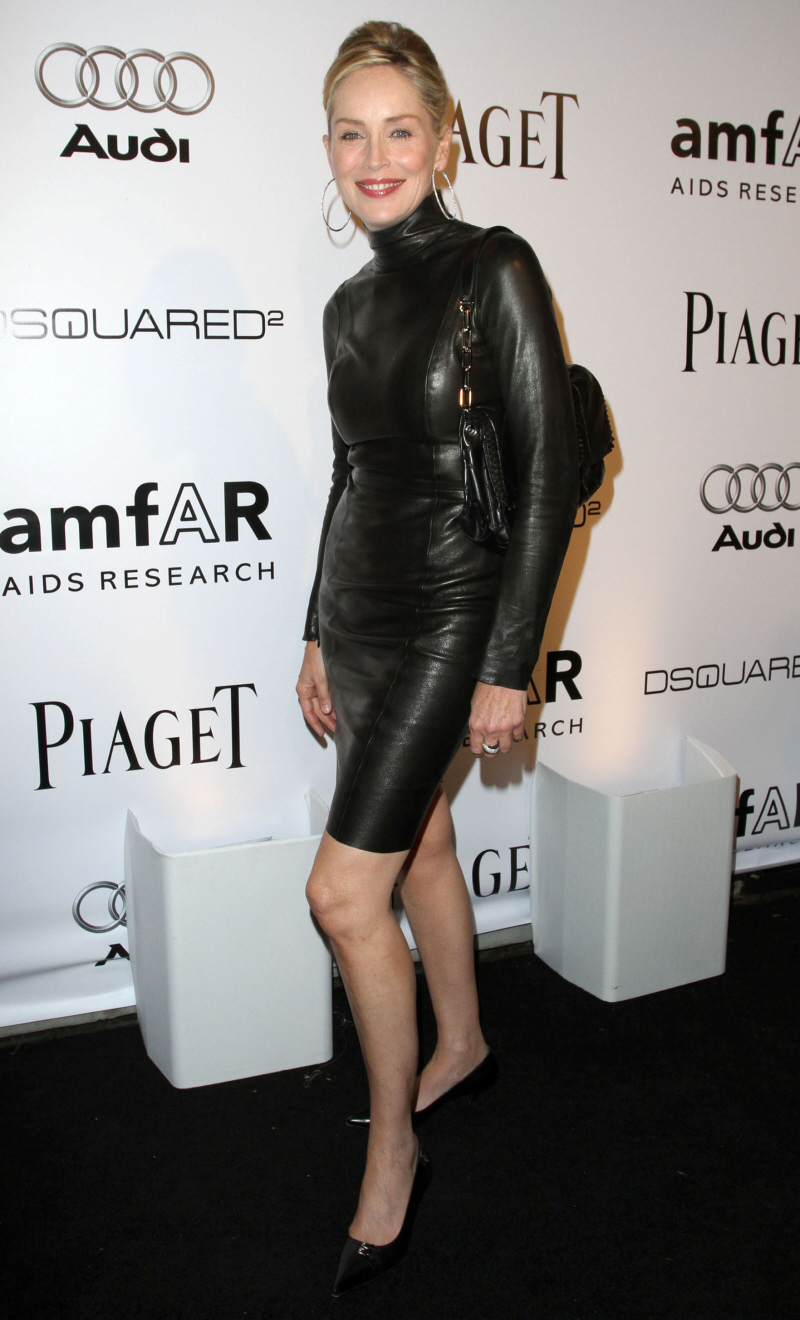 Photos courtesy of WENN.