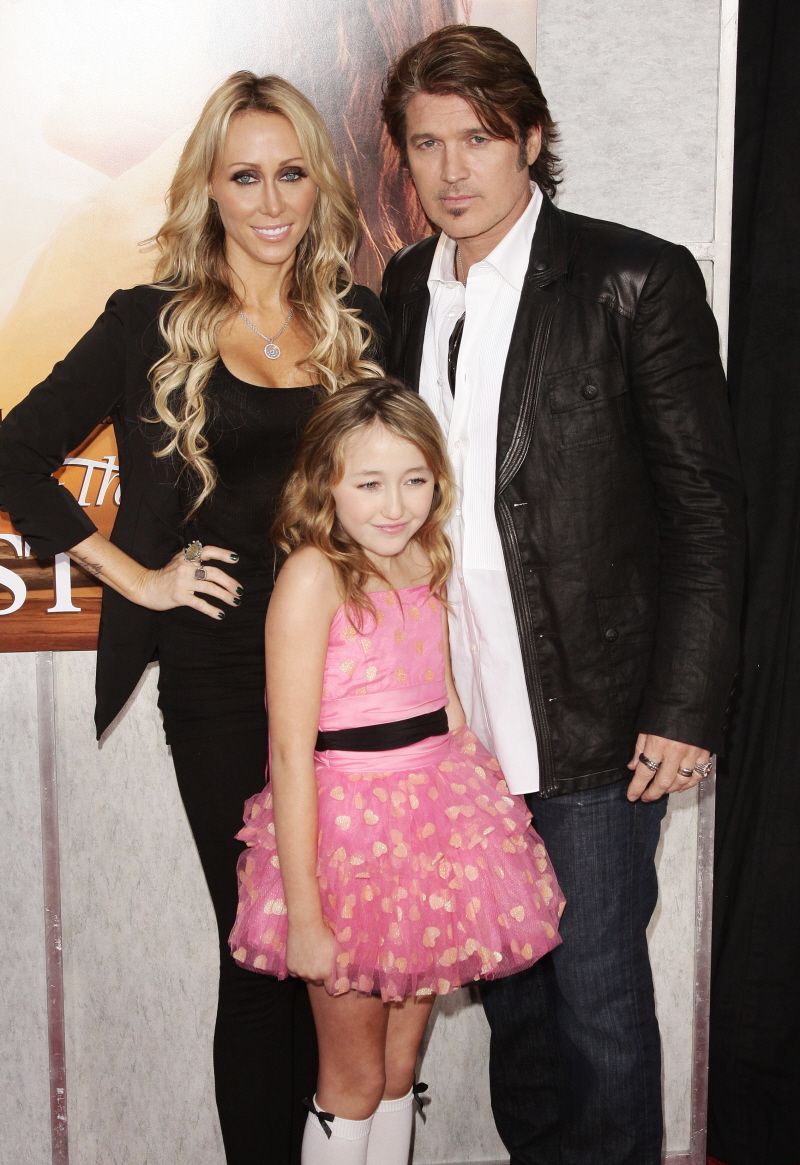 There are some new pieces of gossip out of the Cyrus family split. Just hours after
People Magazine confirmed
that Billy Ray Cyrus had filed for divorce from his with Tish, Tish took three of her kids out for a sad-faced photo op. Then, a day later, the Tweetin' started up. Billy Ray - who has applied for joint custody of the younger kids - started tweetin' like a preacher:
The legal documents offer no hint of contention, but Billy Ray Cyrus is summoning spiritual strength to get through the breakup of his 17-year marriage.

On the day he filed divorce papers in a the Chancery Court of Williamson County, Tenn., the father of pop phenom Miley Cyrus posted lines from Psalm 91 on his Twitter account.

"He will cover you with his feathers and under his wings you shall take refuge," it reads. "Truth will be your shield and buckler."

In a separate post, Cyrus writes, "Can I ask for your prayers this morning for my children…our troops…the hungry…the sick…the homeless. AMEN."

In the divorce papers filed Tuesday, Cyrus seeks to "share the care, custody and control" of the three minor children he has with wife Tish: Miley, who turns 18 in November, Braison, 16, and Noah, 10. (The pair have three older children from previous relationships).

The papers say that Cyrus "has no information of any custody proceedings," and the cause of the split was listed as the standard "irreconcilable differences."

There were no details about money except that Cyrus "will request the court to equitably divide the marital estate."
[From
People
]
Oh, yeah. That's the good stuff. Billy Ray is going to help mess those kids up real good in the next couple of years, and it reminds me of when Michael Lohan was doing his "man of God" thing. Anyway, the split may have already started causing problems in Miley's life - Hollywood Life reports that Billy Ray and Tish decided to split up a few months ago, around the time that Miley split up with Liam Hemsworth. When Miley found out about her parents, she was
"so devastated"
that she got back with Liam so he could offer her some moral support. Not the best reason to get back with an ex - but not the worst either.
A source tells Hollywood Life
:
"Miley knew about the divorce awhile ago and she's been taking it really hard. Pretty much at the same time, she broke up with Liam, Hannah Montana was ending and then her parents' marriage was falling apart. She got super stressed out and that's really when she started acting out more. She got back together with Liam because she wanted some normalcy and structure. Plus, her parents really like him too and so she's trying to make it work. She's just doing the best she can."
Sure. I'll buy that. I did crazy things when my parents got divorced too, although none of those crazy things involved
flashing my waxed beav to a crowd of kids
.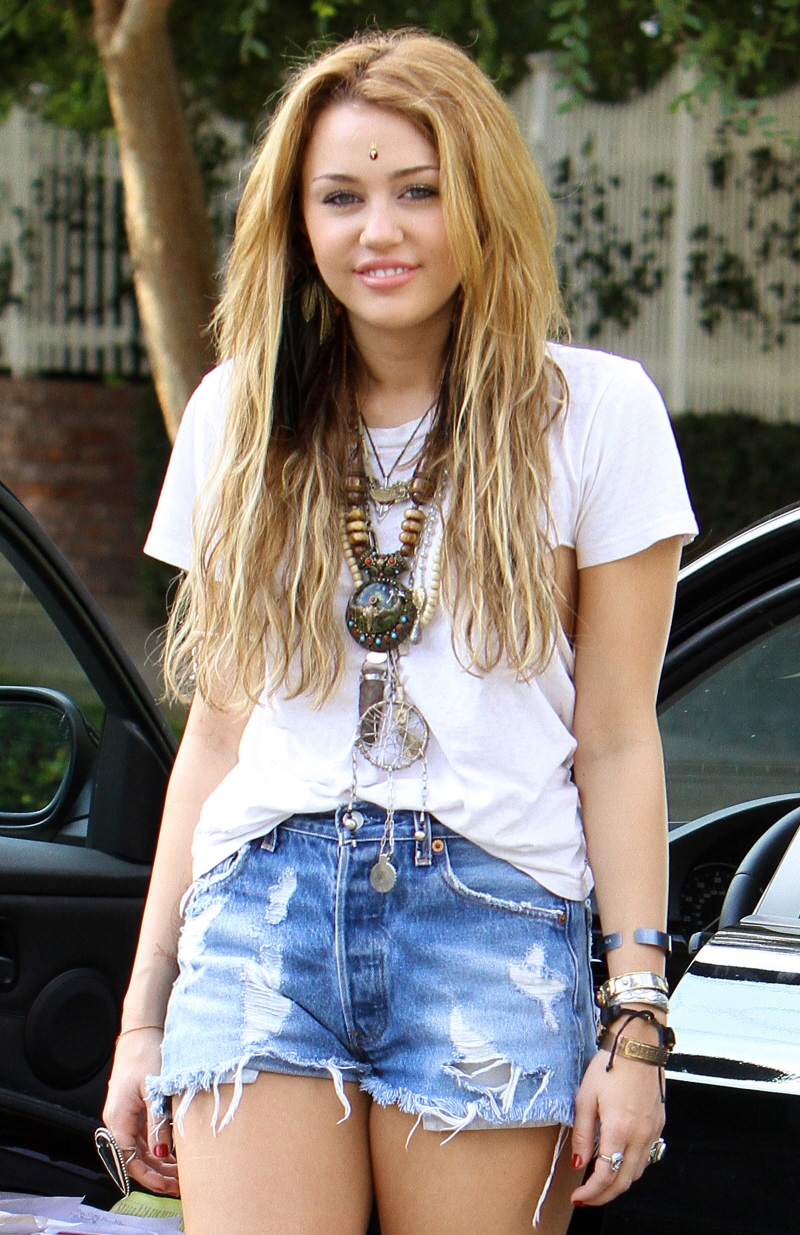 Here are the photos from right after the divorce announcement. Your move, Dina.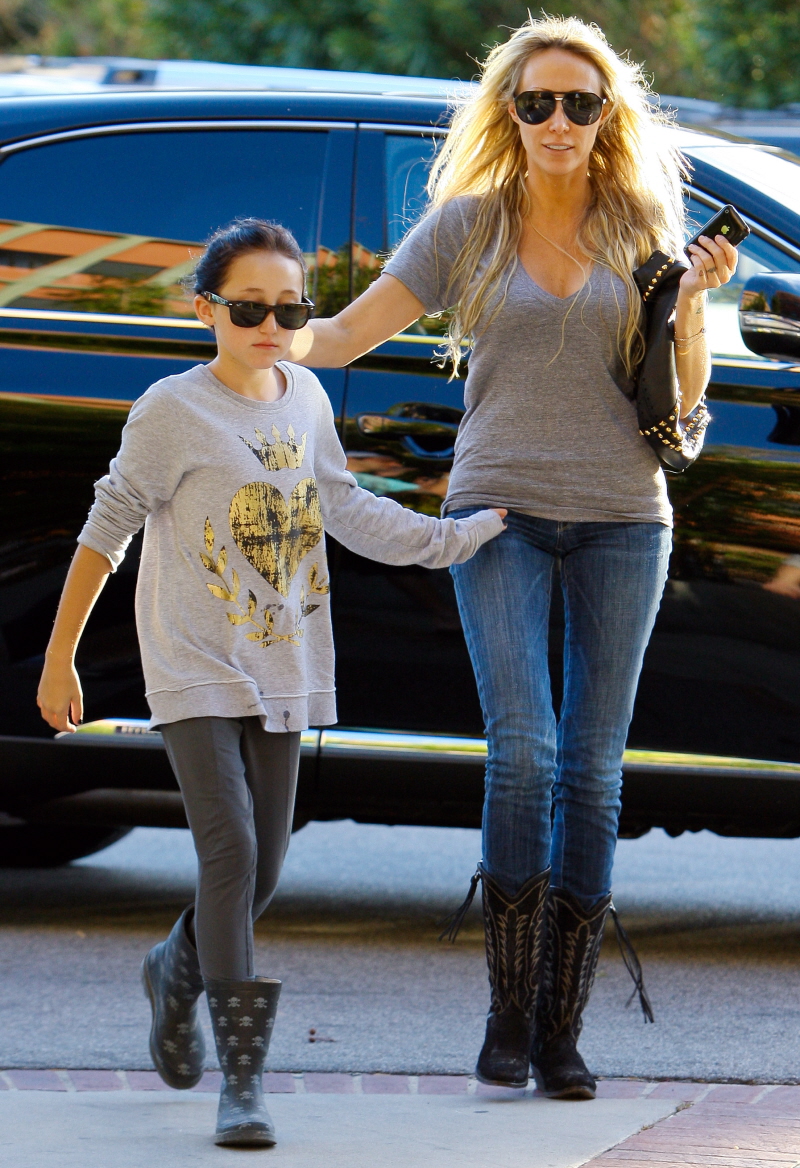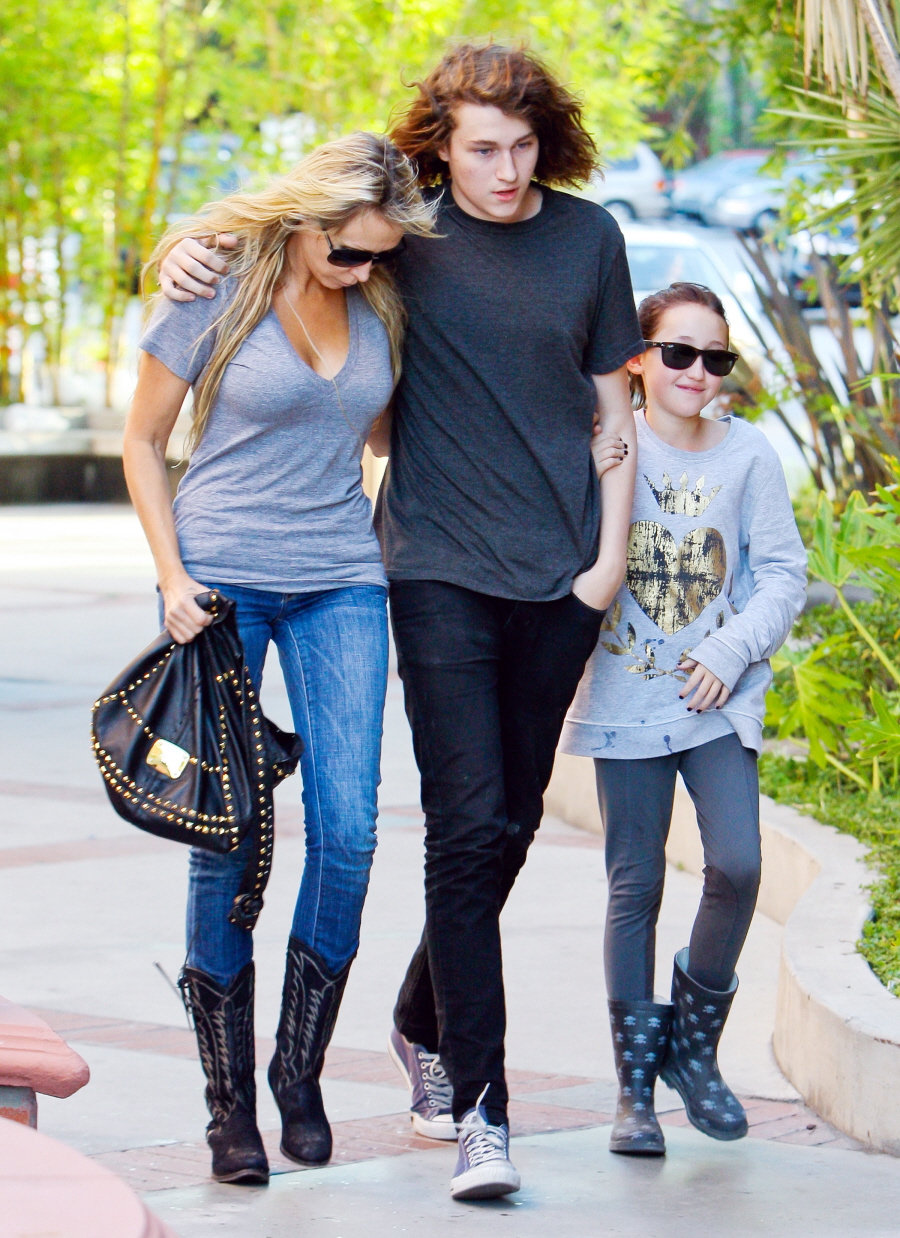 Photos courtesy of Fame.