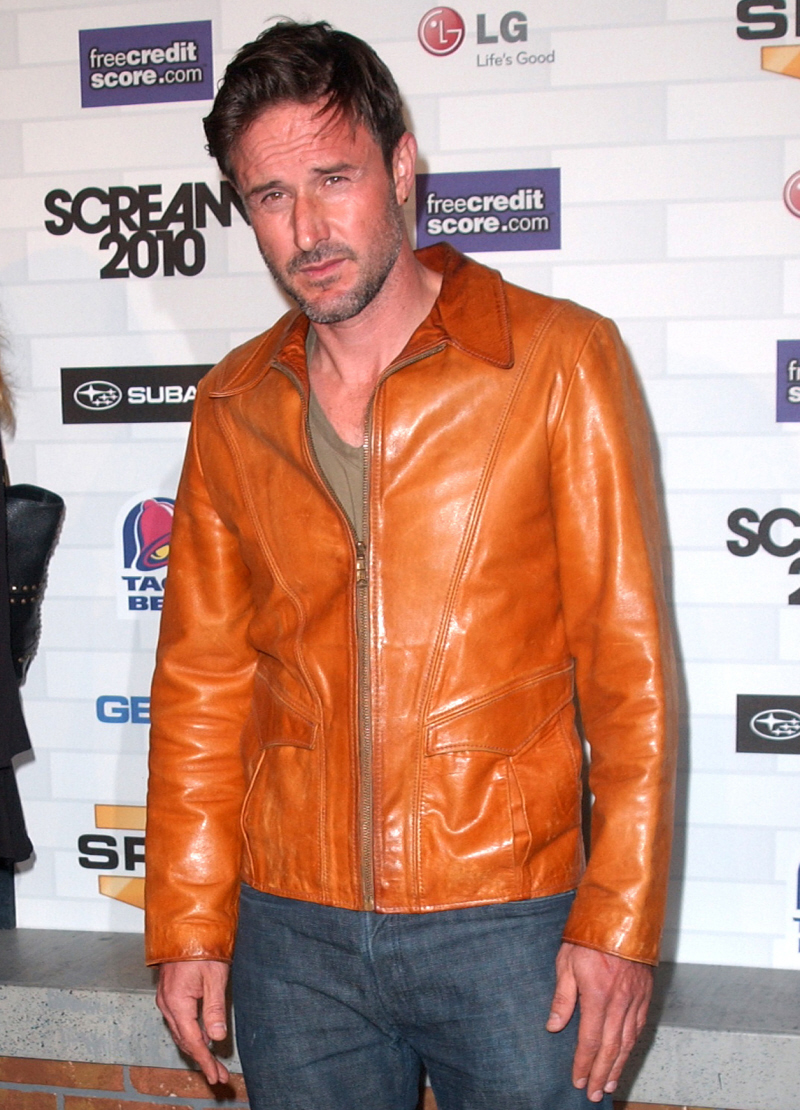 David Arquette went to Howard Stern's show AGAIN. For the second time in a month, since David and Courteney Cox announced their split. David says at the beginning at the interview that the first time he came on, he told the truth and everyone got mad. Howard also says to David that he feels bad about the first call and all the stuff about what was said. Like his admission that he nailed that Jasmine Waltz broad. In this interview that David criticizes Jasmine as being a "clown" who "should sew up her vagina" (for real). His point is that "everyone is out for the hustle" and these girls are just looking to nail a famous guy and sell their story. He has stuff to say about Gloria Allred too (ha), and stuff about the state of his relationship with Courteney (the audio is really NSFW, just FYI):






David Arquette returned to the scene of the crime Wednesday - The Howard Stern Show - where the easygoing actor emotionally vented once again about his break-up with Courteney Cox earlier this month.

Stern, like last time, got the dirt out of the Scream star, who admitted he's hooked up with another woman since the split with Cox - a sexy blonde Australian. (As we previously reported, the first girl he slept with was bartender Jasmine Waltz, a Megan Fox look-a-like who's been romantically liked to Ryan Seacrest, Jesse McCartney and Paris Hilton's ex Doug Reinhardt.)

"I'm pretty sure I'm up sh**'s creek right now," the boyish film star said. "After the first girl I slept with, I was crying. I know that's not very sexy. What it does lack is that emotional love that I always have with Court."

He said the sex — presumably with waitress Jasmine Waltz — wasn't as special because it lacked "that emotional love that I always had with Court."

Asked if he's sleeping with anyone new these days, Arquette, 39, replied, "…There's some stuff happening," and then admitted bedding a blonde Australian he met at the Hollywood Roosevelt Hotel.

When Stern recommended Arquette date Jennifer Aniston, Arquette laughed. "Not right, not good," he said.

Arquette also let out another gem: there was no prenuptial agreement between he and Cox.

Stern replied, "Can you count to 50 [million dollars]?"

Arquette said he has no ill feelings toward Cox's Cougar Town co-star Brian Van Holt, who she might be involved with in the wake of the split.

"Everyone has their problems but she is incredible," he said of Cox. "Any guy would be blessed to be with her. I don't have any hard feelings for anyone. This is life and we are just going through it publicly."

He also admitted he has been "drinking a little more" since Cox left him. (He even downed a few on his way to Stern's show. "I did, yes," he said. "I was on the red eye.")

The biggest message he tried to convey? He's "still f*****g in love with my wife," he said.

When Stern asked if Cox doesn't want to be with him, Arquette replied, "I don't know about that … we gotta kind of make this separation more separate … It's just not so easy to communicate."
[From
Radar
and
Us Weekly
]
David sounds… slightly unhinged in the interview. Maybe that's not the right word. Just… sad. Like he's been living it up and he feels empty and alone and lonely and confused. I will give this to Arquette: I think he really sounds honest, and like he's trying to explain what happened. I don't buy this is a PR move, I think David is really trying to tell his truth.
Here's that Jasmine Waltz girl, wearing Megan Fox's 2008 face: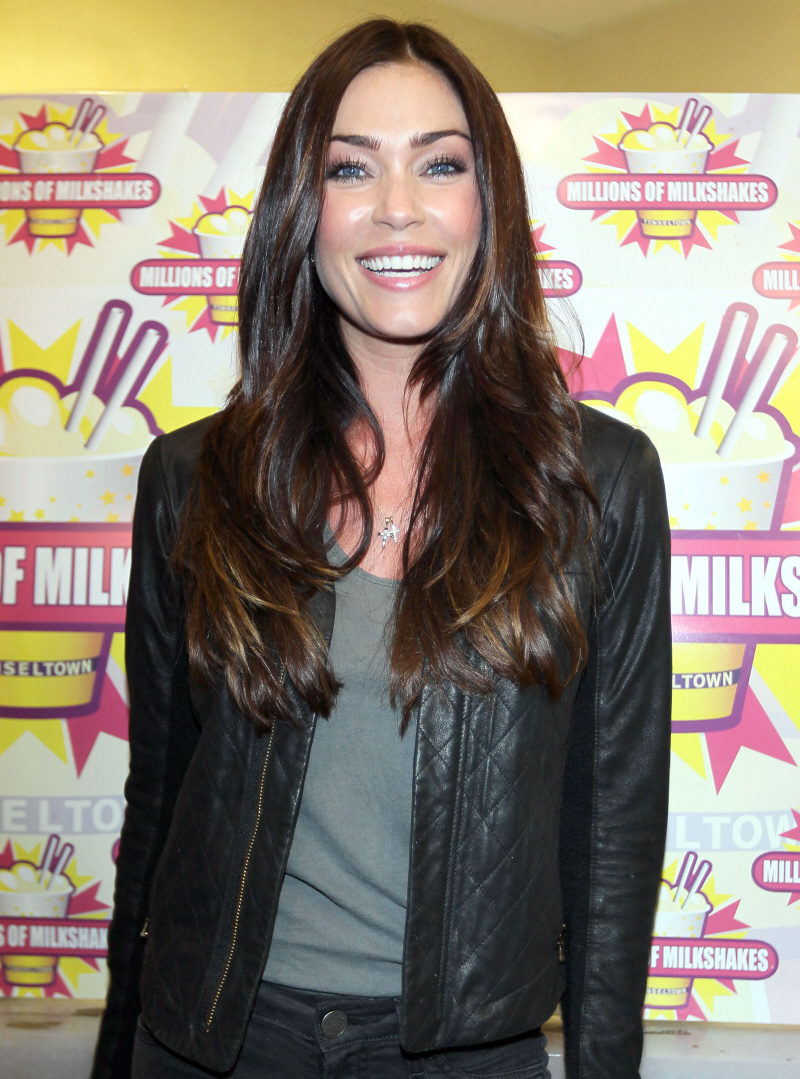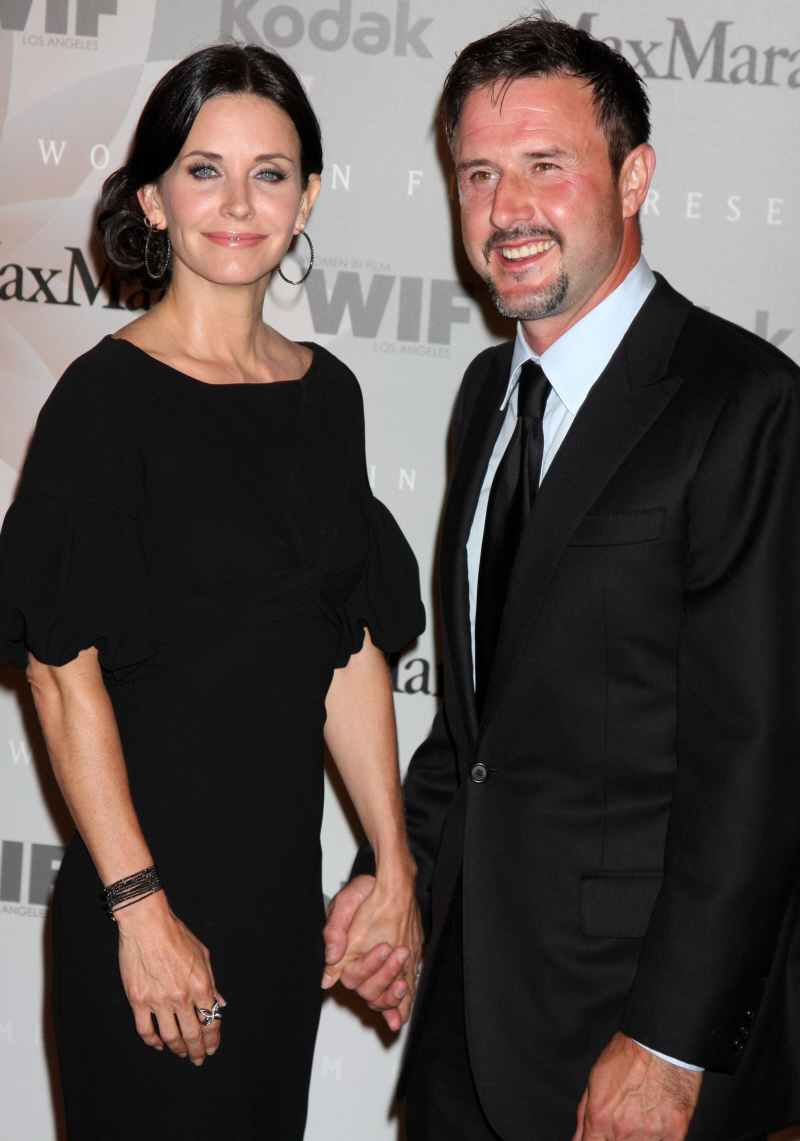 Photos courtesy of WENN.