Blake Lively & Penn Badgley split back in September, shock: "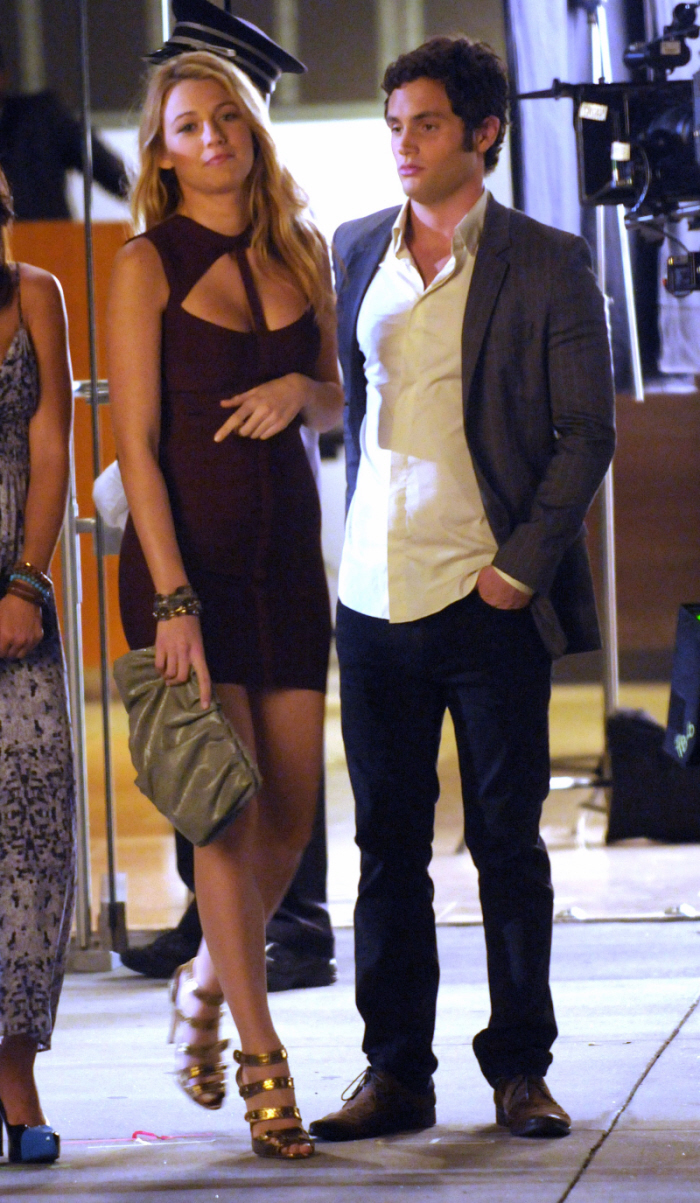 Thank you to the people who have already sent in props to me for calling this one - sources are now confirming to Us Weekly that Blake Lively and Penn Badgley are over, and have been over since mid-September. I thought this was the case back when it seemed like Blake had gone out on a date with Ryan Gosling, and I thought it again when I saw the weird, chaste kiss Penn and Blake gave each other last week. Of course, this means that Blake's rep lied to Gossip Cop, amongst other media outlets. Oh, well.


Penn Badgley, 24, and Blake Lively, 23, have ended their three-year romance, a rep for the Gossip Girl costars exclusively tells the new Us Weekly (on newsstands now). They called it quits in mid-September.

"They're professionals," an insider tells Us Weekly. "They're still good friends and hang out on the set."

The source says that the duo — who met as preteen actors in L.A. — "kept this news to themselves for a while."

Indeed, they have always taken a drama-free approach to their relationship.

Badgley told Us last fall that working together while dating didn't present any problems: "Some would say it's a double-edged sword, but in our case, we manage to balance it well."

Even those closest to the twosome may be shocked to hear the news.

"Nobody on set had any idea," says the insider. "They're really just private."
[From
Us Weekly
]
So Blake Lively is officially on the market. And we have no idea if she jumped without a jumpoff or if she's going to do a few months of the "single girl" thing before trading up to a film actor. Would you be worried if you were Jennifer Garner? Even though I think Ben Affleck might have been hung up on Blake, I tend to think Blake would prefer her trading-up boyfriend to be someone like Gosling… maybe Jake Gyllenhaal? JG and Blake would make a lot of sense together, actually. We just have to get him away from Swifty.
Header: photo courtesy of WENN.